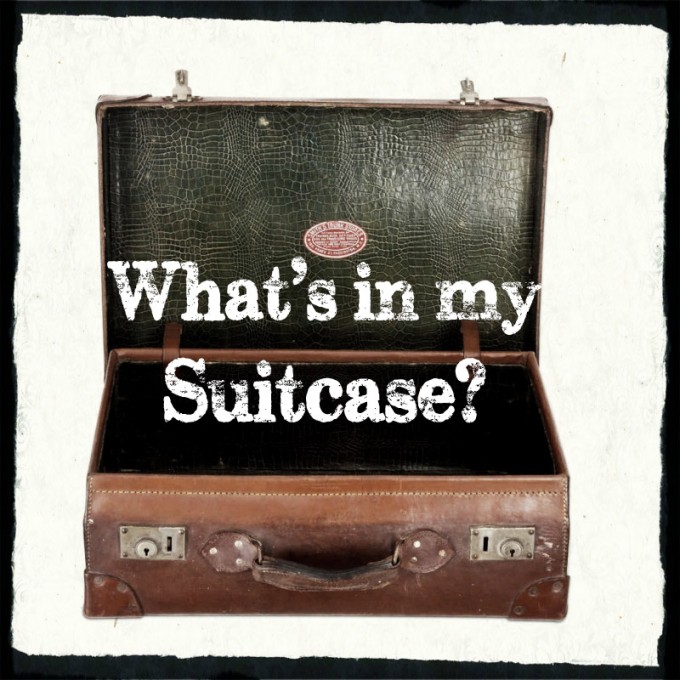 After years of resisting, our family finally tried out a cruise as a family vacation, and even though we were skeptical, we loved it. One thing we haven't been brave enough to try is taking a toddler on a cruise. Scrambly toddlers and miles of nothing but water are my idea of a living nightmare. Cheryl and her family are much braver than we are and I am thrilled to have her tips for packing for a cruise with a toddler.
~~~~~~~~~~~~~~~~~~~~~~~~~~~~~~~~~~~~~~~~~~~~~~~~~~~~~~~~~~~~~~~~~~~
My husband and I took our two kids, 4 and 1, on a 4 night Bahamian cruise for the first time this past February.Having cruised before we had kids, packing our suitcase was pretty straightforward but it took a lot of time planning what to pack for the kids and how to fit it all into one suitcase.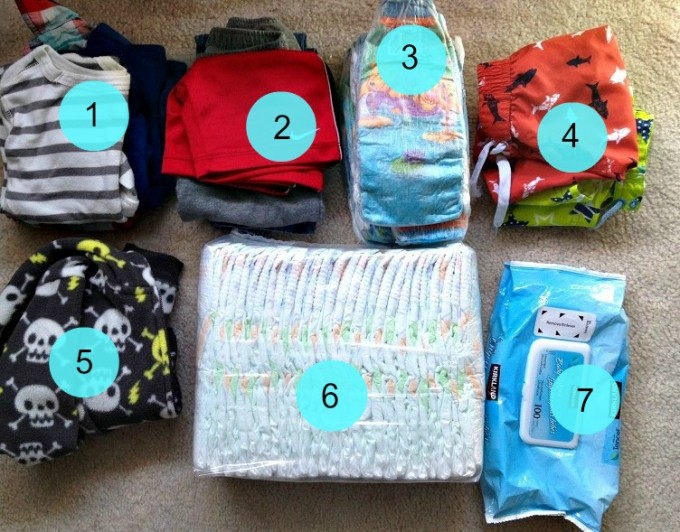 What to Pack for a Cruise with Toddlers
Diapers, Wipes and Clothing
1. Tops – A combination of long and short sleeve.
2. Pants – We packed both long and short pants and our 1 year old wore long pants most of the time as it was quite cool on the boat
3. Swim Diapers – Disney Cruise Lines is one of the few cruise lines that have water play areas for toddlers. Children who are not toilet trained are allowed to play in Nemo's Reef and Mickey's Splash Zone provided they wear swim diapers. We packed 2 swim diapers per day for our toddler to be on the safe side.
4. Swimsuits – We packed 2 per child in case they decided to make use of the water play areas and pools several times a day. They did, so it was nice to be able to put on a dry swimsuit each time.
5. Hoodie – It was quite cold in the dining rooms and he ended up wearing it every night during dinner.
6. Diapers – we brought an entire pack (30) and went through them all during the 5 days.
7. Wipes – A given for anyone traveling with a toddler. Used during diaper changes, to wipe down our stateroom and eating areas.
8. Water Shoes (not shown) – We had water shoes for each child for them to use on the pool deck and Castaway Cay (Disney's private island in the Bahamas)
9. Pajamas and Crib Sheet (not shown) – Our 1 year old slept in a play yard (provided by Disney) and we brought a sheet from home just to make the transition of sleeping in a new place a bit easier for him.
Food and Utensils
For our 4 night cruise we brought 1 bottle for milk and 1 sippy cup for water for our toddler.
Even though cartons of milk were available on board we bought a 2L carton at a local grocery store before boarding the ship to keep in our mini fridge in our stateroom. Our 1 year old is not a morning person and has to have his milk within seconds of waking up!
The sippy cup was handy at meal times and during port days because it was spill proof and we could pre fill it before leaving the ship for excursions.
Our son is a picky eater so while there was plenty of food available on the cruise we packed a few squeezable food pouches and snack bags for him as backup. They were also great for taking off the ship on port days.
Cleaning Products
We brought a small bottle of dish detergent and a sponge to clean the bottle and sippy cup.
We decided to pack light (clothing wise) and did laundry one night. Laundry detergent is available on the Disney Dream for purchase but our kids have sensitive skin so we packed our own laundry detergent from home to avoid allergic reactions.
Bath Time
While the H2O products on board were nice, we didn't use them on our kids as they have sensitive skin so we packed a bottle of tear free shampoo, body wash and moisturizer for them into our toiletry bag.
Every stateroom on a Disney ship has a bathtub so we didn't have to pack the inflatable duck tub we usually travel with.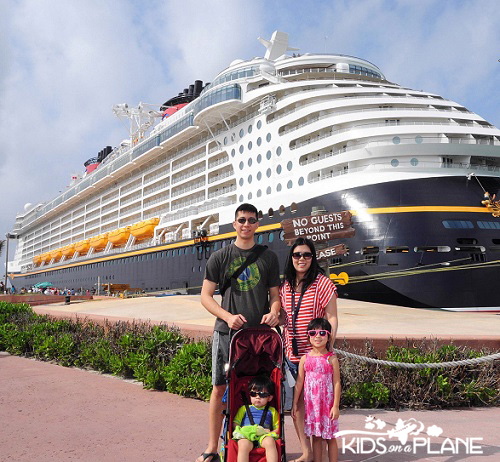 Other Things to Consider Packing
We had an inner cabin so we packed a night light so we wouldn't be stumbling around should we need to look for something (or need a bathroom break) in the middle of night.
Cruise ships are big and it takes a bit of time to walk from one end to another so we decided to bring our umbrella stroller with us and store it in our stateroom's closet in case we needed it. We ended up using it everyday – on board and on the beach! Alternatively, you could pack a baby carrier or sling instead of a stroller.
Cruising with a toddler requires a bit of planning and and a lot of patience but it is totally worth it!
We're already in the process of planning our next cruise and hope by that time we can travel with a bit less. We are hoping to ditch the diapers by the end of this year!

Meet the Author:
Bio: Cheryl, her husband and their 2 kids live in Toronto, Ontario Canada. She blogs about her family's travels and the food they fall in love with while they explore the world at Kids On A Plane