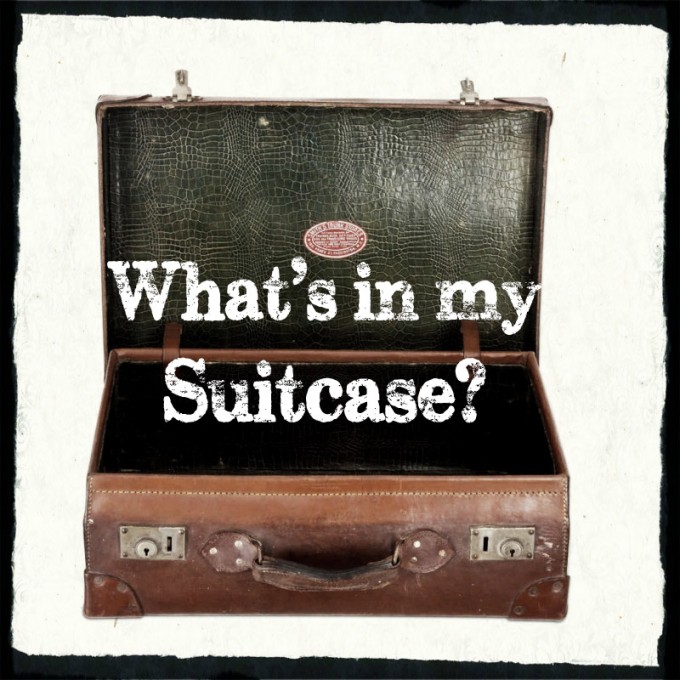 I am so excited to welcome Vanessa from Turnipseed Travel to share her tips for packing light while still traveling with the comforts of home. Her site is an inspiration for getting the most out of your dollars and your time when you travel. Check it out!
~~~~~~~~~~~~~~~~~~~~~~~~~~~~~~~~~~~~~~~~~~~~~~~~~~~~~~~~~~~~~~~~~~
I'm a huge advocate of ultra-light packing. As a travel blogger who focuses on great value, it's hard for me to see any value in paying to check a bag, paying for taxis instead of walking with your bag, and wasting precious vacation time waiting at the luggage carousel. I'm a bit of an obsessive planner when it comes to packing and I always debate each item carefully to see if it makes the grade in my pack.
That being said, I'm also a bit of a softy and I always find room for some special treats and sentimental items. Travel is ultimately about enjoying yourself and connecting with the world, and having some fun and frivolous items can help you do just that.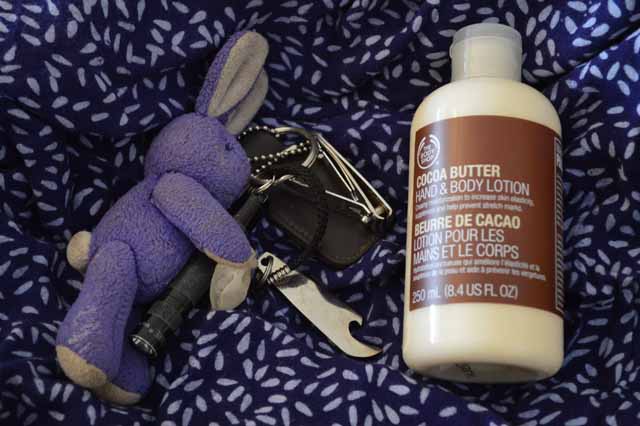 ~Never leave home without it! The author's three favorite travel items.~
There are three things that always, always, always come with me on every trip. One is a dark blue, speckled sarong that I've hard since my university days. When I backpacked, I used it as a wrap, a picnic blanket, a towel, and even a sheet. Now, I bring it along for a quick beach blanket, or a warm wrap on an early morning - or even just to have something pretty and familiar on a trip.
Another is my key chain with a little lavender bunny, a mini-mag light, a bottle opener, and a nail file. I'm a big fan of always taking a stuffed animal when you travel - who else will understand your long, frightening, day??!? Longer trips have required bigger bunnies in the past (two came with me to Africa!), but these days I usually stick with the key chain bunny (even when I'm feeling brave!)
Thirdly, I always bring along cocoa butter lotion. My ability to get sunburned is legendary - I'm the kind of girl who manufacturers were thinking of when they envisioned SPF 110! I seem to get into plenty of scrapes and my skin really suffers with the dry air on flights. My 3-1-1 kit is always brimming with extra lotion.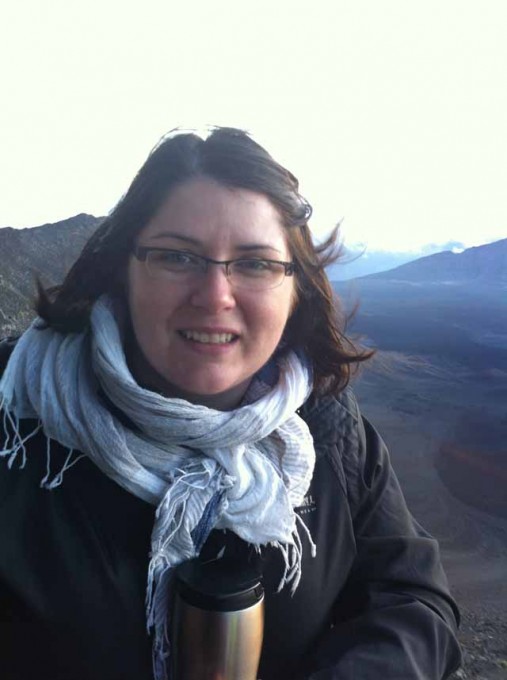 ~The author, clutching her hot chocolate filled thermos for dear life on a freezing cold morning on Haleakala.~
Speaking of airplanes, I always come prepared for the worst by tucking some extra treats in my bag. I love my double-walled Starbuck thermos/french press combo and I bring along Godiva hot chocolate mix and Kona coffee and ask the flight attendant. The incredible smell of a good hot drink is all the reviving I need - and it's nice to see the envious glances! Even the folks in first class seem jealous!
Finally, as a travel blogger, I often have to work on the road, so naturally my iPhone and iPad are invaluable and I chose the iPad specifically for it's slim, light profile. And all space I've saved with it gets taken up with journals and notepads! I love real stationary and pretty pens and always carry some with me (even though I don't get to use it that often!) There's nothing like sitting at a cafe in Paris or a pub in Dublin or in an Zambian safari lodge and writing out your articles in longhand - it feels like I'm following in the footsteps of so many writers who've come before me.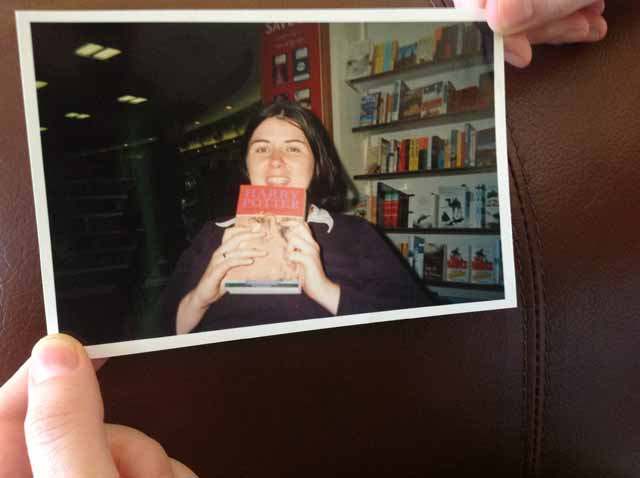 ~The author with her massive Harry Potter book.~
I've vowed to never over-pack or check a bag again, but I'll always take a few treats with me to make travel more personal, more homey, and more fun. Some of my best travel memories have come from taking along the little extras - sharing a photo album of my family with new friends in Malawi, reading a massive Harry Potter book and making memories with kids on the train in England, and hauling a bottle of whisky out of my pack to the delight of backpackers everywhere! I try to fill my home with only the things I use and the things I love and I try to apply the same philosophy to my travel gear.
Meet the Author:
Vanessa Chiasson is TurnipseedTravel - an ocean loving Maritimer now settled as a freelance writer in Ottawa. Her diverse travels include Paris, where she ran a marathon, the coffee farms of Hawaii, and the national parks of Malawi. Next up? A round-the-world trip with 9 stops, including Turkey, Myanmar, and Australia. When not on the road, she loves to read, bake, garden, & spend time with her family (dashing husband, jaunty black lab, disgruntled cat.)
TurnipseedTravel.com is passionate about great value -getting the absolute most for your hard earned dollars and days off. Our value travel philosophy tells you where to save, when to splurge, and how to make every moment count.