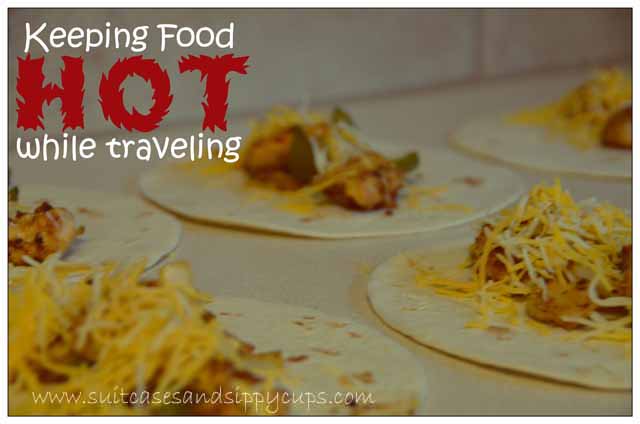 One of the biggest ways that we save money to travel is by living like cheapskates in our day to day life. Even when we do hit the road, we find that our cheapskate ways come right along with us, and we are always looking for ways to keep the costs of travel low. One of the best ways to do this is to pack our meals rather than stop to eat at restaurants along the way. It's a huge money saver, but it can also be a fairly limiting menu. Cold foods travel best, so most of the time we are stuck with sandwiches and other simple picnic foods. Cold sandwiches can get old in a hurry, and sometimes we start to crave a hot meal.
So, how to make a hot meal and keep it warm until it is time to eat.
What you Need:
· A brick or stone
· A small insulated cooler
· A small towel, like a handtowel
· Foil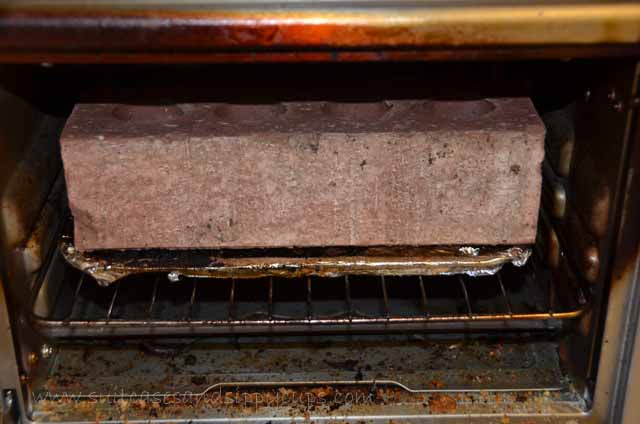 Ignore the crumbs. I do it everyday.
To keep your food warm, you need to create a miniature oven that you can carry with you in your car. This is a very simple way to have a hot meal even after hours on the road, and feel a little like MacGyver while you are doing it.
Step One: Heat your oven to 350 degrees. I like to use my toaster oven because it just seems more efficient. Place a brick or stone in the oven for 30 minutes.
Step Two: Prepare your hot meal while the brick heats up.
Step Three: Wrap your food, piping hot, in foil or in place in a container wrapped with foil.
Step Four: Wet your towel and wring it out thoroughly.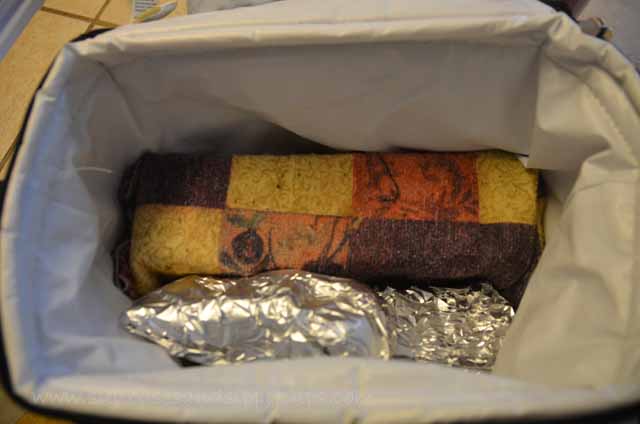 Step Five: Remove your heated brick from the oven-with a potholder, please!
Step Six: Wrap the brick in the towel and place at the bottom of the insulated cooler.
Step Seven: Place foil-ified food around the brick and enjoy warm food up to three hours later.