"Life moves pretty fast. If you don't look around once in a while, you could miss it"
I knew from the minute I opened my eyes that it was going to be a Ferris Bueller kind of day. With a brilliant sun in a bluebird sky, I couldn't possibly be expected to handle teaching long division and conjugative verbs.
So, instead of hitting the books, we hit the road, and in true Ferris Bueller fashion, we made our first stop the Dallas Museum of Art. This museum has long been one of my favorites, but it is one that we rarely visit because of the cost. All that changed a few months ago when, in a sweeping gesture of good PR and good old fashioned happiness and humanity, the museum announced that they would no longer charge for admission.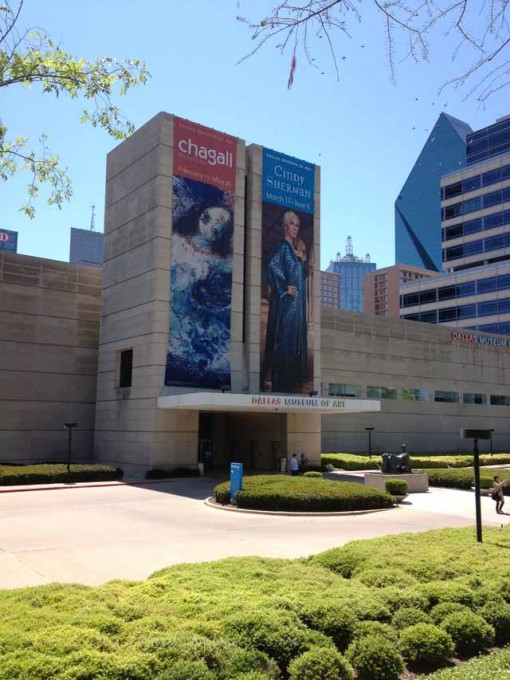 The idea behind the change is simple: economics should never be a barrier to exploring the world of art. Art should be accessible to everyone, and the museum hopes that the free admission will encourage repeat visitors who will make the museum collection a part of their lives. Even more, the museum hopes that all visitors will begin to feel a sense of ownership with the collection, and that feeling will drive participation now and philanthropy in the future.
I can't think of a happier sentiment to kick off a day of playing hooky, and the overall spirit of goodwill was apparent from the minute we stepped inside the gallery. We were greeted by a docent who happily held open the door as I fumbled with shoving the stroller into the building and offered a map. The museum atrium was abuzz with the excited voices of children-a certain rarity in an art museum. In fact, there were children everywhere, engaging with the art and exploring the gallery with excitement. Toddlers were reading books and looking for lines in art. Elementary age kids were acting out a scene next to a famous painting. Every group of children was still respectful and properly behaved, but they were allowed and even encouraged to discover the museum in a way that is fitting for a child-actively and with excitement. It was a scene the likes of which I have never seen in an art museum, and it created such a rainbows and sunshine kind of happiness for me.
In that moment, I definitely felt a kinship-an ownership- with the DMA, and I was already plotting what would be many, many return visits.
What to Do with Kids at the Dallas Museum of Art
1. Become a member. Membership is free and offers certain perks that encourage repeat visits and in depth exploration of the collection. Members can earn "points" for exploring featured exhibits, checking in on Facebook, bring a friend, or any number of fun ways. These points will accrue over time to be cashed in for free parking, admission to special exhibits, and other bonus visits.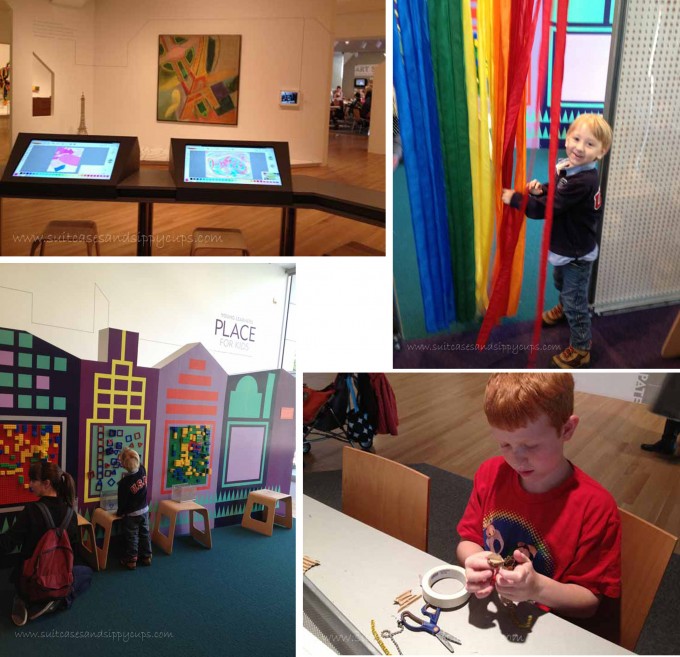 2. Stop at the Center for Creative Connection. This 12,000 square foot learning environment has an age appropriate ways to explore for any visitor, and is so thoughtfully designed that kids will think they are on a playground, rather than visiting a museum. Rotating art installations from the museum collection invite young visitors to explore in new and hands-on ways. Play areas for preschoolers and early elementary make art fun! Art supplies are always available to encourage visitors to create a work of their own. You could easily spend your entire visit to the DMA in this space and find your art bliss.
3. Bring your Smartphone. Any web-enabled device can be used to access interactive content while inside the museum. My kids love to look for the smART phone icon and punch in the number.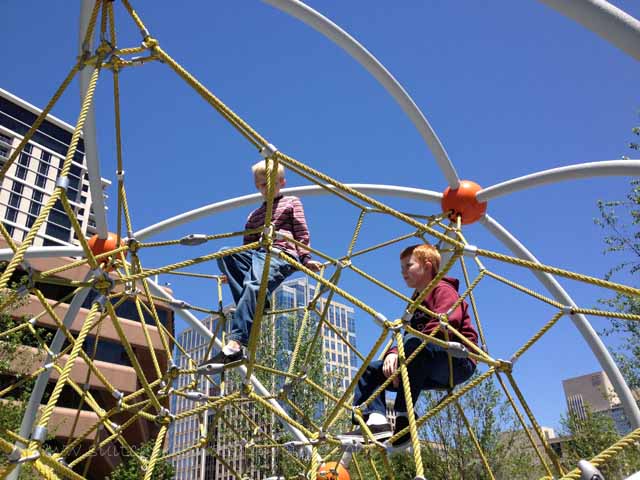 4. Take it outside. The Sculpture Garden is a great place to get outside for a bit of fresh air while at the museum, but if your kids need a more active moment, the newly installed Klyde Warren Park is just across the street. Enjoy the Food Trucks. Play on the playground. Run through the grass. It's the perfect way to run off some steam after a day of art and culture.