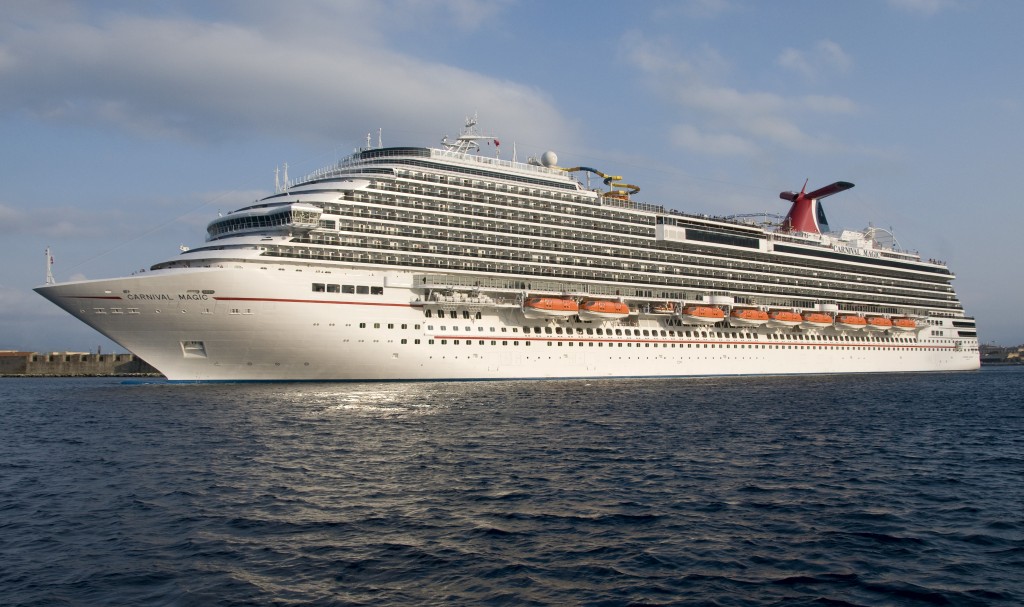 You've booked your cruise. You've drooled over your dining options. You've researched your ports. You may have even packed your bags. But, there is still one detail to decide and it is often one of the last things for cruisers to book: the shore excursions. One of the biggest questions about shore excursions is whether you should book them independently or book them through the cruise line. There are definitely pros and cons to booking yourself vs. booking through the cruise desk, and you will have to decide which choice will make the best experience for you.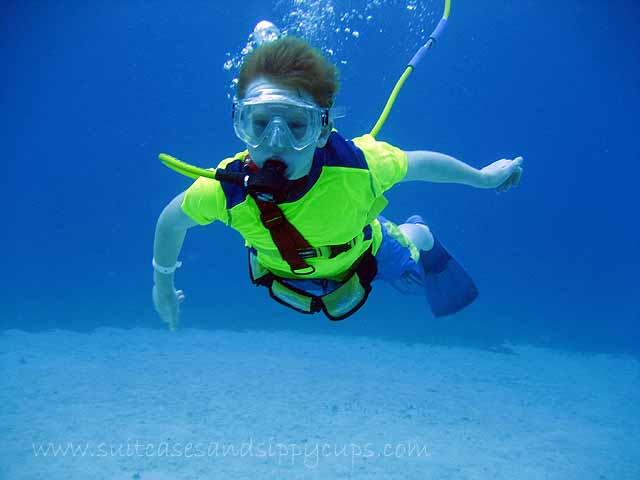 The Most Important Thing to Consider When Booking a Shore Excursion
When weighing the pros and cons of booking shore excursions, you might be tempted to consider the cost or the convenience first. But, the most important thing to consider is what kind of traveling experiences you enjoy. It doesn't matter how much money you save if you are not having a good time.
Think about what kind of traveler you are, and what kind of experiences you have enjoyed in the past. Remember that you are trading a day of your vacation (and a day of your life, for that matter) for this activity and you want to make it worth it.
In my experience, the more independent and adventurous you are in your travels when you are not cruising, the more likely you are to want to choose an independent shore excursion.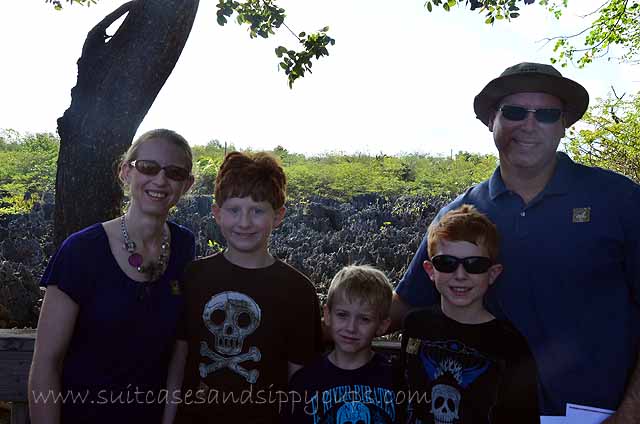 ~Planning your own shore excursion means going where you want to go~
Choosing an Independent Shore Excursion
Booking an independent shore excursion can mean prearranging your tickets before you arrive in port, or it can mean waiting until you arrive and making arrangements once you are in port. Tour guides and other professionals will be waiting in droves at the dock, and if you are comfortable with bargaining (even with the possible language barrier), you can create a great experience for yourself while in port.
Pros of Arranging Independent Shore Excursions
· You can tailor your experience exactly to your traveling desires.
· You are in charge of the pace and the schedule of your experience. If you are having a great time, you don't have to stop to keep up with the tour.
· You will likely get a better rate for the same service.
· More of the money spent will go directly into the local economy.
· You have more control over who accompanies you on the activity, and will often have a semi-private or private tour.
· You can find a more private space to enjoy your shore excursion.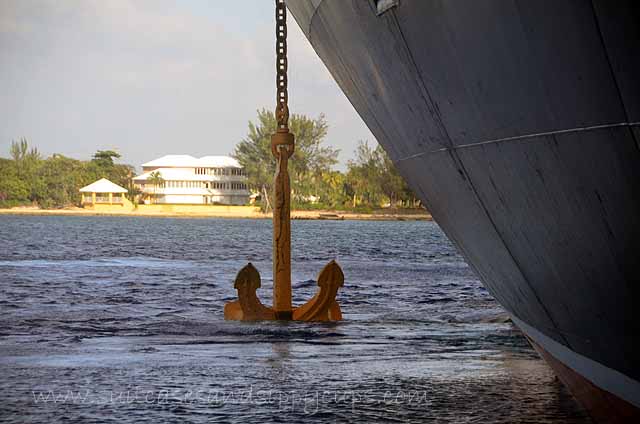 ~Seeing the ship leave without you is a risk of booking your own shore excursion~
Cons of Arranging Shore Excursions
· You run the risk of the ship leaving without you if you don't get back from the excursion on time. This seems to be the BIG drawback that scares everyone into booking through the cruise line.
· You have to do the legwork and research.
· You will have very little recourse should your excursion not meet your approval.
· You will need to be comfortable with a certain amount of uncertainty (although really that could be a pro.)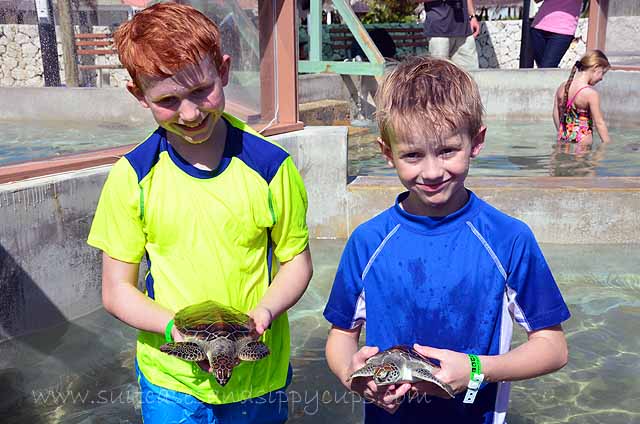 ~Cruise Line Shore Excursions offer unique experiences~
Choosing a Shore Excursion Booked Through the Cruise Line
Let's face it: the cruise line wants to make money from you even when you are not on the ship. Really, they aren't all bad, and they services they provide can actually be worth the premium.
Pros of a Shore Excursion Arranged by the Cruise Line
· Complete peace of mind.
· No need to worry about the details like where to go, when to go there, how to get back.
· Financial protection should the tour be cancelled or not meet your expectations.
· No need to plan or research. Just pay and go.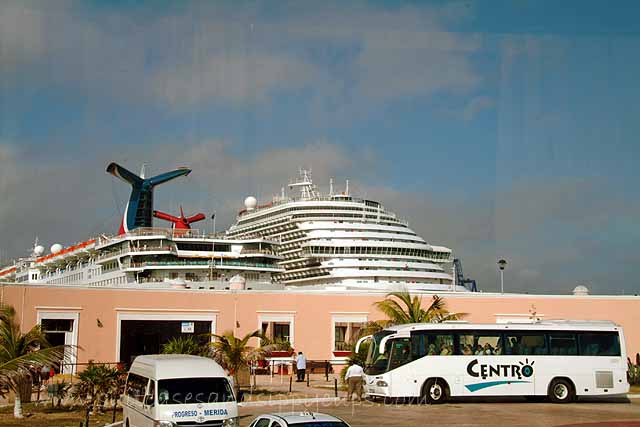 ~Buses, lines, and crowds are a big part of a cruise line shore excursion.~
Cons of a Shore Excursion Arranged by the Cruise Line
· You are locked into a plan and a schedule and cannot customize.
· You will likely be with a large group and will head to the more crowded areas of the port. Moo, anyone?
· You will pay a premium for the added convenience.
· You will have no say in the people with whom you share the experience (and some of them may be obnoxious.)
· You will have less downtime and your time in port will be more rigidly scheduled.
Questions to Ask Yourself to Make the Right Decision
1. Does the Cruise Line offer an excursion that appeals to you? What would you do in that port if you were not arriving by cruise ship?
2. Do you like tours? Do you like crowds?
3. Would allowing someone else to lead make you feel more relaxed or less relaxed?
4. Are you comfortable with foreign travel and with doing business with a language barrier?
5. Once you have chosen an adventure, have you compared the possible independent options and cost?