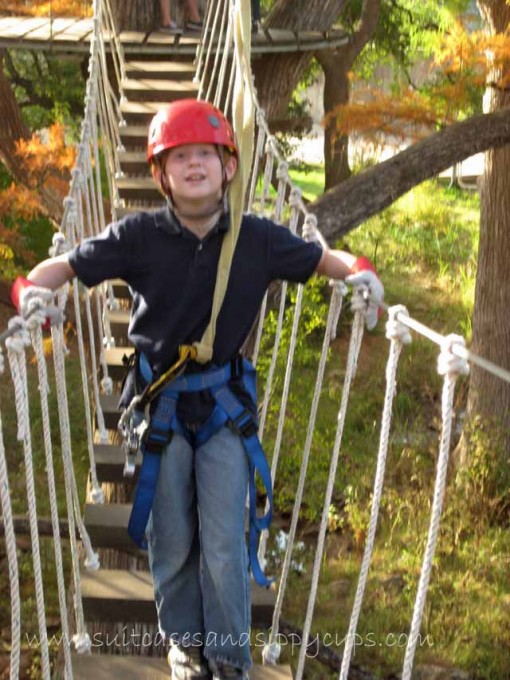 The news looked grim, at best. If the wildfires continued on their projected path, our favorite zip lining location in Spicewood, TX was in grave danger. As morning dawned, what we had feared most had come true. The flames had roared their way into the restful valley, engulfing the trees and structures of Cypress Valley Canopy Tours. While I was truly saddened by the widespread destruction all across the state, this made it personal.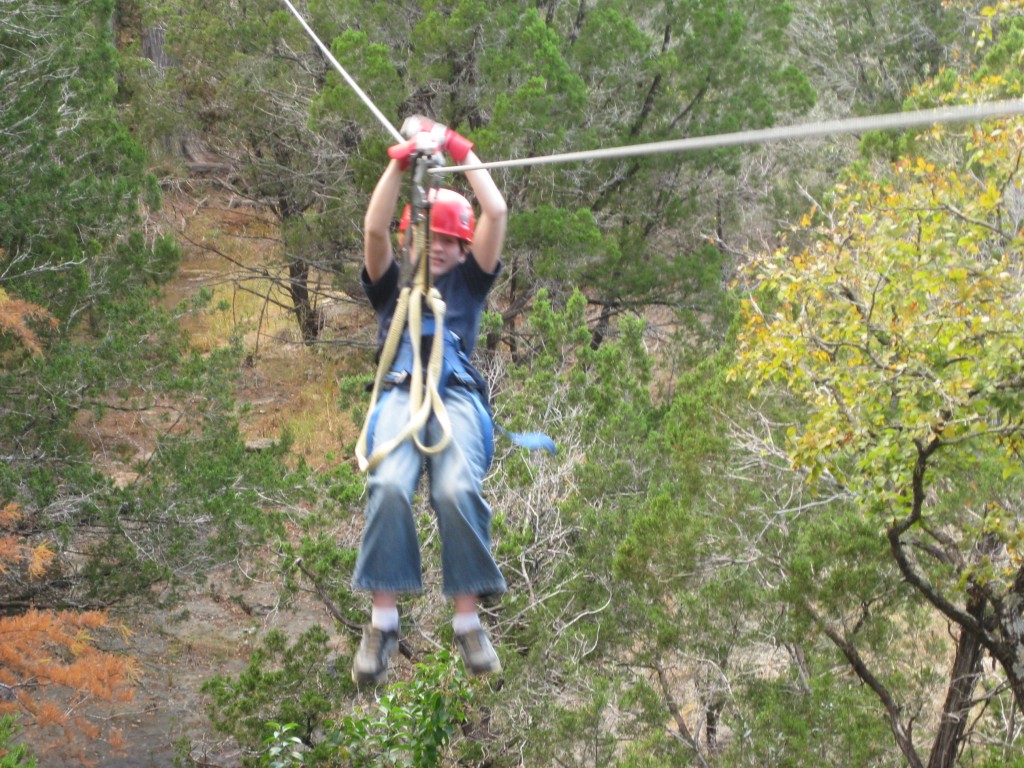 Just a few months earlier, we had journeyed with our oldest son to Cypress Valley Canopy Tours to celebrate his birthday. Almost as long has he had been able to walk, he had been asking to fly on a zip line. With an age limit of ten, it was a long, almost interminable, wait for a little guy. When the milestone birthday finally rolled around, we knew just how to celebrate, and so booked a day of zip lining in the Hill Country. To complete the rite of passage, we splurged for a night in the legendary Lofthaven, a rustic tree house set amongst the swaying cypress trees. As the babbling brook below and gentle wind through the towering trees sent us off to sleep, we built a family memory that left an imprint on each of our souls.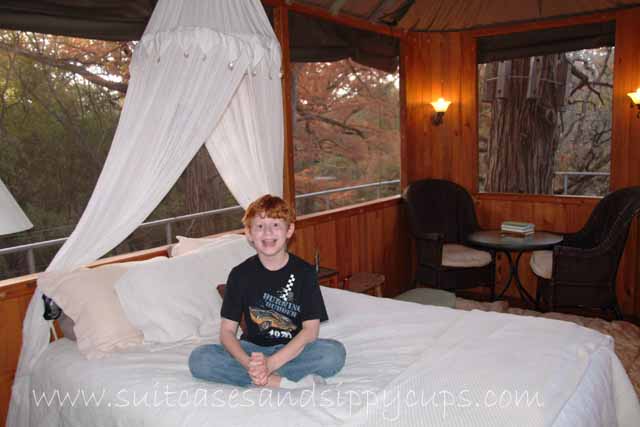 The hungry flames that greedily picked apart the canvas frame of the Lofthaven, also turned their angry attention on my memories, both past and future. From the minute we descended from our tranquil perch in the trees, we had begun to plan a return trip with each of our younger three sons as they reached the magic age of ten. With the Lofthaven destroyed, those future memories seemed tenuous, but the announcement from owners, David and Amy Beilharz that they did not have the heart to rebuild at all was the knockout blow. It seemed that they had put as much soul as sweat into the building of the tree house, and the destruction was crushing.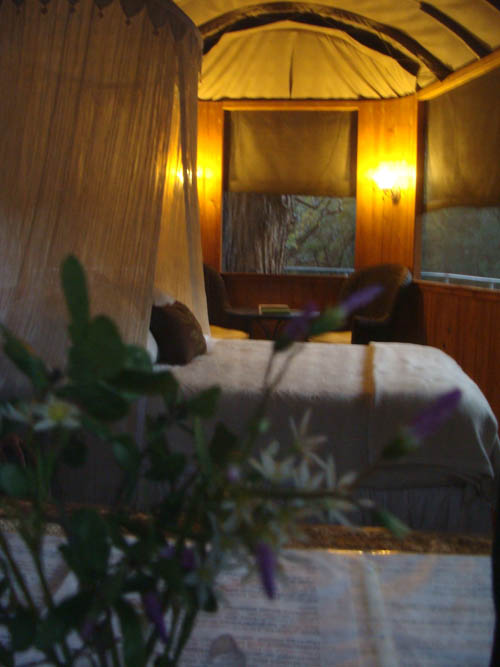 ~Interior of the New Lofthaven:Photo Courtesy of Cypress Valley Canopy Tours~
The Beilharzs must have taken a cue from nature, for as the cypress forest began stubbornly pushing up fresh green shoots, they began to have a renewed vision about the rebuilding process. Recently,a announced a new version of the Lofthaven opened in Cypress Valley. Although, the structure will be in a different location and will have a new look, the soul of the old Lofthaven will be alive once again. Magical memories, whether they are birthdays, anniversaries, or proposals, will once again have a place in the trees to take flight, and this "beauty from ashes" story gets the happy ending it deserves.