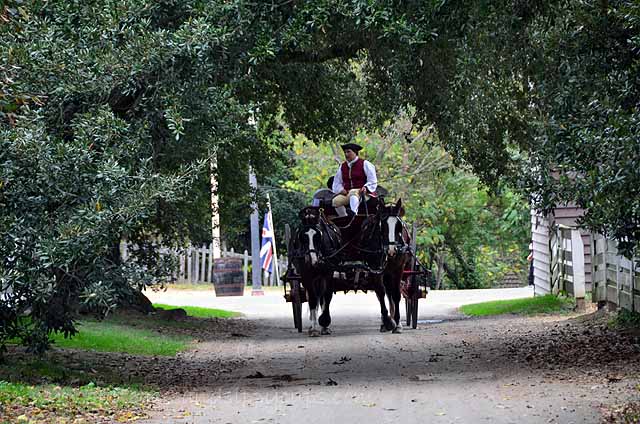 Colonial Williamsburg is overrated. There. I said it, but I don't feel better. In fact, I hate myself a little for not enjoying what so many consider the must see historical attraction in the Historic Triangle. Maybe my expectations were just too high. Friends and traveling gurus alike have touted Colonial Williamsburg as THE place to be to explore the colonial period. Even on the bus ride from the visitor's center to the park, people were raving about their past experiences and cautioning us that there was so much to explore that I would never be content with just a single visit. Holding my paltry single day ticket in my hand, we jumped off the bus ready for a full day of colonial goodness.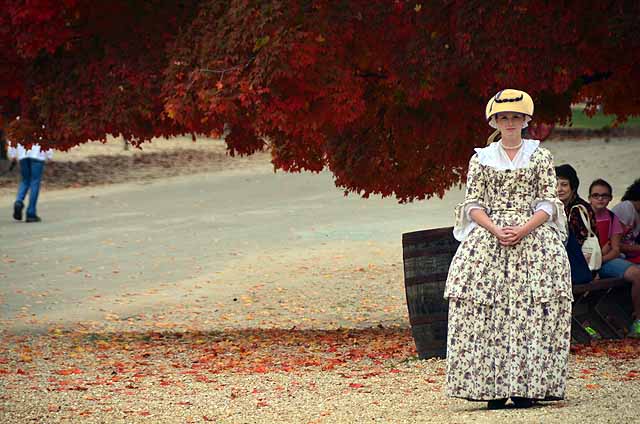 Instead, the experience was all that is bad about theme parks-with no roller coasters to make it worth it, plus everything that is boring about history museums. By midday, I was filled with malaise, and quite honestly, mad at myself. As a huge history geek, I really did have high expectations, but the experience just did meet the mark. I tried the whole "it's not you, it's me" routine in my mind for a while, but I finally had to face the hard question: Is Colonial Williamsburg overrated?
It is expensive. Ticket prices are $125 for a family of four. That's easily more than most theme parks, even for a season ticket in some places, and definitely a hefty investment for a day's entertainment.
The good stuff is even more expensive. There are plenty of free activities, but all of the elements that really add interest to the experience, such as costumes, carriage rides, and other programs are extra. That's a tough pill to swallow when you've already plunked down the ticket price.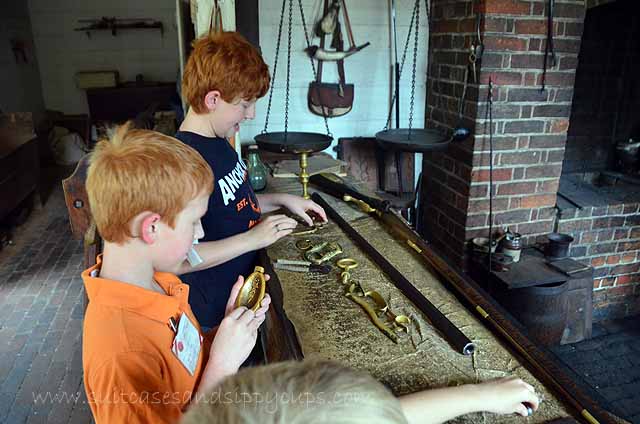 The crowds. We thought we had dodged the major tourist season by going in the fall, but we stepped right in school field trip season. This proved to be a very unwieldy problem during our visit, and was very likely the reason that we did not enjoy the day. The biggest problem was that a group of 10-12 kids would quickly fill up a shop with a line of 10 more waiting outside. Many shops had to be skipped entirely. We were not ever free to wander in and out of the shops and enjoy the colonial ambience. It's hard to feel like you are transported back in time when you are hurried away from every doorway by a docent and told to come back later.
The docents were crabby. I am not sure I blame them, but most of the docents who were waiting outside each storefront or building seemed to be fed up with visitors under four feet tall. On multiple occasions, we were stunned to find staff members talking almost harshly to our children or giving them unnecessary instructions. There was a high level of impatience among the staff members during our visit and it certainly made the visit less friendly. Just as a FYI, if you tell a homeschooled kid to go line up with his class, he will look at you like you have lobsters coming out of your ears. Saying it meaner and shaking your finger will not change the reception of the message.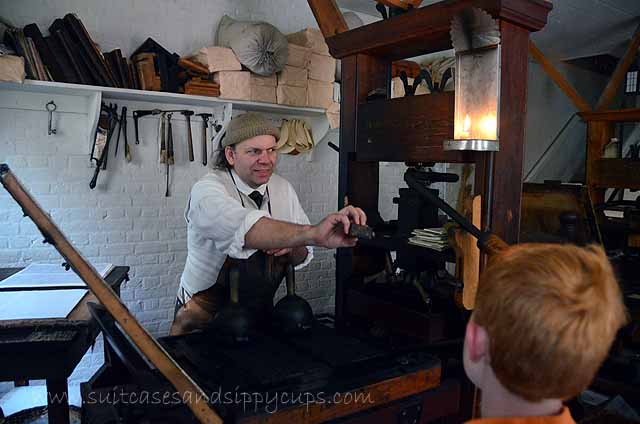 The shop owners were not always in character. I have to admit that this was the part of our visit that most excited the history geek part of me. I love the idea of stepping into the printer's shop and getting a feel for the whole colonial package. Instead, shop owners were mostly in character, with occasional breaks to tell a group of kids not to break something or to keep quiet. The shop owners really are actors and actresses and I recognize that a large part of a good performance depends on a good audience. We were unfortunate enough to a part of a fairly bad audience.
It is expansively exhausting. Man, this place is huge! When people warn you that you can't visit it all in one day, they aren't extolling the virtues of the park as much as commenting on the sheer size. Much like any other theme park, there is sometimes too much walking involved getting from place to place. There are many other living history sites-such as nearby Jamestown Settlement or Plimouth Plantation in Massachusetts-that offer the same type of history reenactment in a more bite sized chunk.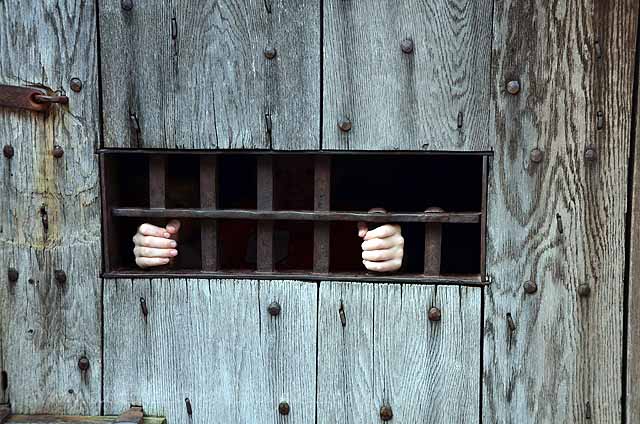 It's not really kid friendly. Alright, I know I am going to lose some of you here, but stick with me. A large part of the Colonial Williamsburg is of the walking, looking, and listening variety, and some kids, especially younger ones, just aren't cut out for that. There are many activities that are more hands on, but you have to know where to find them, and there has to be room for the kids to play. In our experience, the more active spots were like little hidden gems. No one knew about them except the four bajillion school groups who got there first. Again, we were turned away. The Mother of All Trips has some great suggestions for where to actually find the kid friendly activities around Colonial Williamsburg. Follow her advice; I only know where to find school groups and then whine about them, apparently.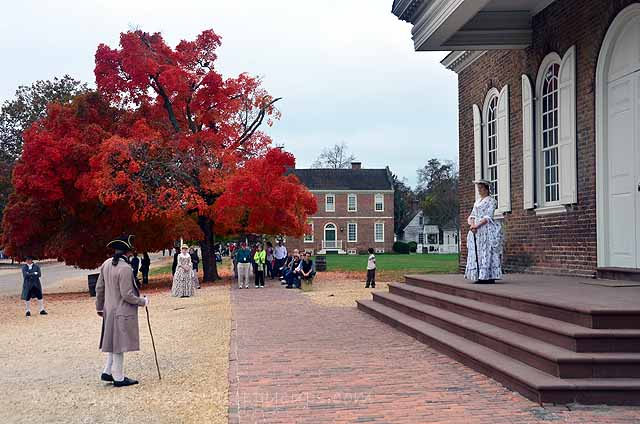 So was it me? Was it Colonial Williamsburg? It's hard to say. We were at the end of 80 days of seeing the best historical sites America has to offer, and maybe it was just last straw, proving that you really can get too much of a good thing. Or maybe it was just that Colonial Williamsburg was a having a moody day brought on by the onslaught of every fourth grade class in a three state radius.
If I were to visit again-yes I am a big believer in second chances- I would probably do a couple of things differently in hopes of having a better experience. I would definitely plan more diligently and schedule the activities that I think my kids would really enjoy. I would also call ahead and ask about the number of school groups scheduled to visit. If that number was more than three, I would spend my day at Busch Gardens.
~Complimentary tickets were provided for my family during our visit to Colonial Williamsburg. They did not require that I express a particular viewpoint and all opinions are my own.~