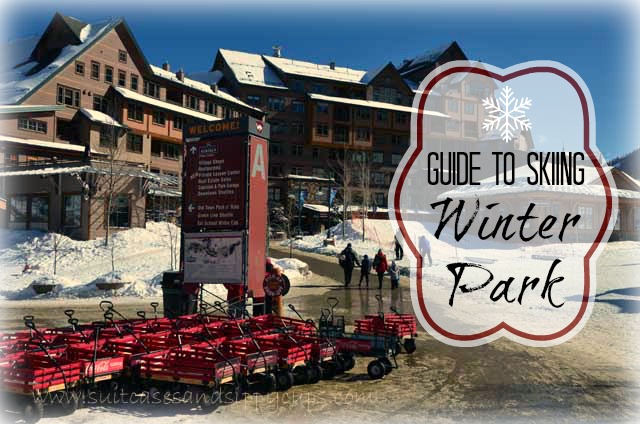 Choosing a ski resort, especially if you are a first time skier, can be overwhelming experience. It is hard to know what features to focus on and what to look for to meet your needs. When I began planning our first family ski trip, I dove head first into researching what to look for in a family ski resort that would best suit beginning skiers. After weeks of research, I settled on Winter Park, Colorado and was completely thrilled with the features and amenities they offered for first time skiers.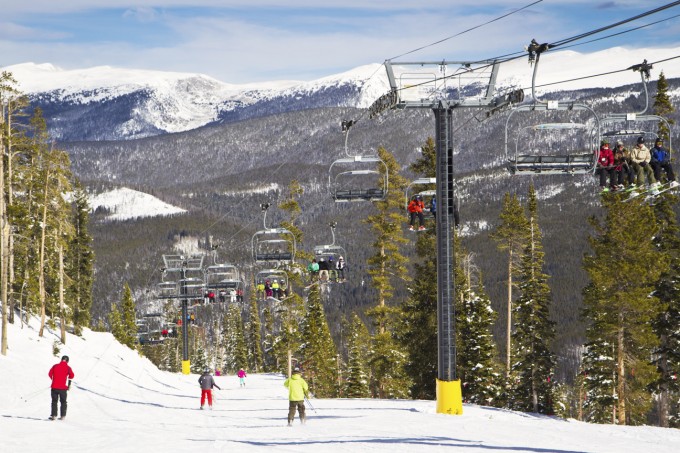 What To Look For in a Ski Resort for First Time Skiers
1. Proximity. It is important to consider the accessibility of the resort to your hometown. Winter Park is the closest ski resort and mountain to Denver International Airport and because of that, it makes a great choice for visitors flying into Colorado to ski. Car rentals, taxis, and shuttle services are available to travel from the airport to Winter Park. We chose to drive to Winter Park from our home in Texas, and although it was a long drive at 820 miles, it was certainly doable in a couple of days and still convenient from our home in DFW.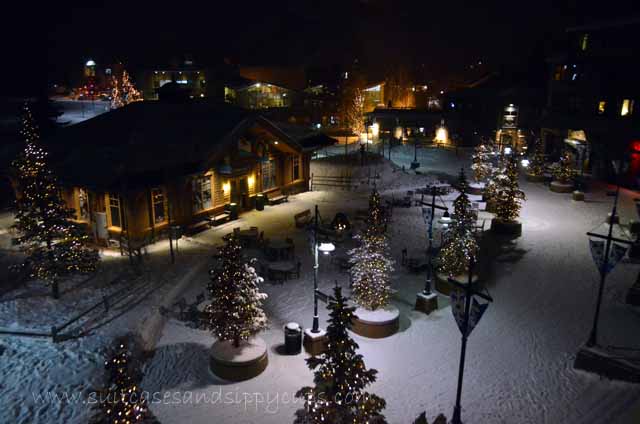 ~The Winter Park Village~
2. Size. As first-time skiers, there was a huge learning curve when taking this new sport. As native Texans, we were already feeling overwhelmed by accumulating the winter gear that we would need in this foreign climate. We definitely did not want to feel overwhelmed by our destination choice. Winter Park was an ideal selection because the village is small enough to make it easy to find what we needed and explore without feeling lost. All the amenities in a compact area made this an easy option.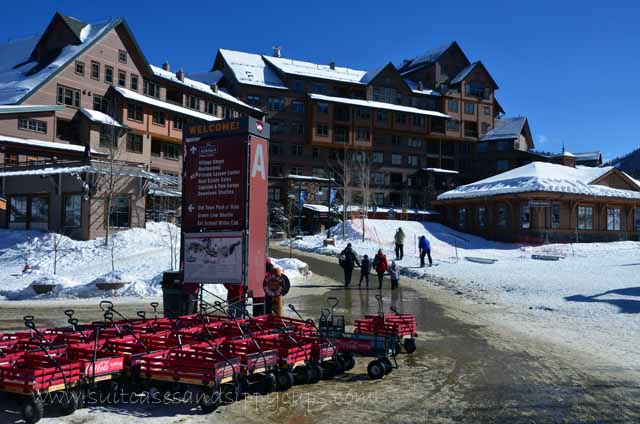 ~If only they made these adorable wagons in adult size~
3. Family Friendly Atmosphere. Most ski resorts can claim to be family friendly, but Winter Park takes it past family friendly to family focused. From the little details- like red wagons in the village to help haul the gear (and the kids), to major amenities- like family lesson packages, Winter Park ensures that every aspect of the resort experience cater to the entire family.
~Snowcat Tours are just one of the many non-sking options~
4. Non-Skiing Activities. None of us had every skied before our visit to Winter Park, so we were really taking a gamble by planning an entire vacation around an activity that we might hate. For that reason, I wanted to be sure that there were non-skiing activities available. Winter Park not only offered plenty of non-skiing options, but there was a variety of indoor and outdoor activities, and many of them were free or low cost. Best of all, most of the options were conveniently located right in the village, so we could easily access them from our hotel.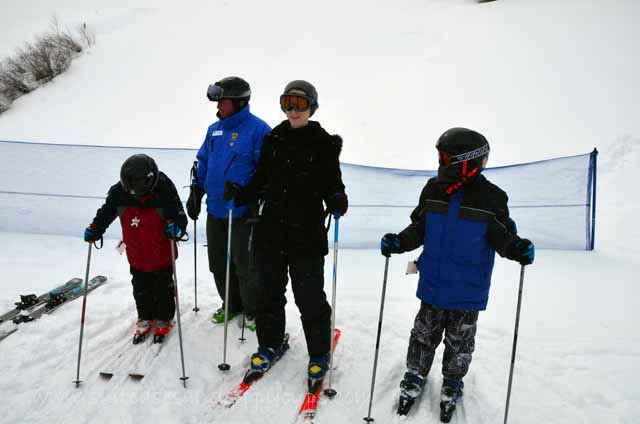 5. Lessons Designed for Beginners. We knew that we wanted to choose a resort that boasted instructors that were members of the Professional Ski Instructors of America (PSIA), but I was also looking for more than just the basics. After talking with instructors at Winter Park, I learned that their goal for any lesson was to teach in such a way that students would want to be lifetime skiers. That positive tone was exactly what I was looking for my first time skiers. I also learned that turnover for instructors were low at Winter Park, and that many instructors who had taught at a variety of other resorts preferred working at Winter Park. The instructor I interviewed shared that he chose to stay at Winter Park because he was happy with the pay structure and the benefits offered by the mountain. He also appreciated the lesson structure and overarching philosophy of the resort. Offering great pay and benefits tells me that Winter Park can attract the most talented instructors and keep them. Happy instructors make successful students.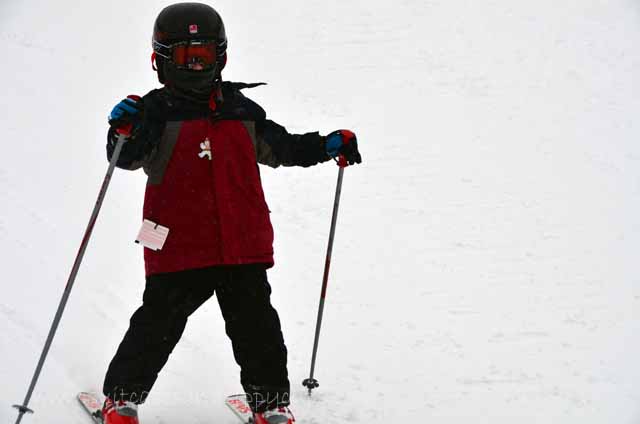 6. Ample Beginner Trails and Features. Winter Park boasts the most easy ski terrain of any other mountain, so I knew that it would be the perfect place for our novice skiing family. The Magic Carpets (or slant-a-vators, as my boys like to call them) in Sorenson Park were a key feature that I was looking for in beginning skiing. Sorenson Park offered two easy hills to try out our brand new skills before we headed up the mountain. $10 would buy a lift ticket on the Magic Carpets, and ensured that if we never graduated past the bunny slopes, we wouldn't have to make a major investment in lift tickets. Still, I knew my boys wouldn't be content to stay at the base of the mountain all day, so I was also looking for beginning trails up the mountain. Discovery Park allowed us to up the mountain, but still have very easy ski trails to build confidence. A dedicated ski lift to this area allowed my kids to have some freedom while still honing their skills. Once they had conquered the wide, flat trail, there were a few more challenging trails through the trees in this area to help them to feel like them were really advancing in their ski skills. At the end of the day, my kids were confident beginning skiers, and I was confident that we had chosen the right resort for a first time skiing family.
~Winter Park hosted our family during our stay. They did not require that I express a particular viewpoint and all opinions are my own~