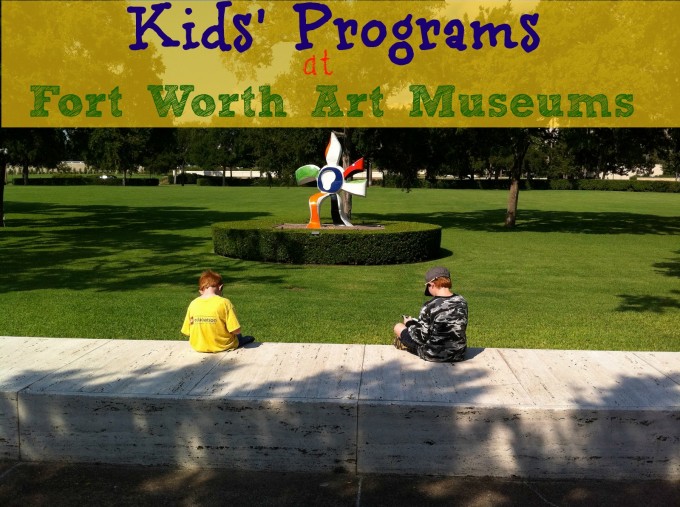 It's easy to envision the old west and cowboys when you think of Fort Worth, but Cowtown is also a city big on culture. With three world- renowned art museums sitting side by side in the Cultural District, it is the perfect destination for art exploration. Don't worry that the kids will be bored with an adults only museum atmosphere. Each of the three museums offer unique programs designed to engage kids in the world of art.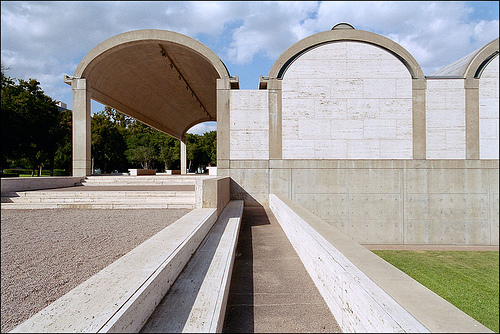 ~Exterior of the Kimball Art Museum~
Kimball Art Museum
Considered the 'Jewel Box' of art world, the Kimball Art Museum is widely acclaimed for both the art and architecture. Unlike many art museums, the permanent collection-at less than 350 pieces-is extremely small, but impactful. This emphasis of quality over quantity makes this an ideal museum for kids. The intimate space is easily digestible for young visitors, and the carefully chosen pieces ensure that kids will be exposed to a high quality representation of the period. Best of all, the permanent collection is free every single day, so you can easily pop in for a short visit, and leave before anyone reaches meltdown mode.
Family and Kids Programs at the Kimball Art Museum
Family Tours: Any day or time you visit the Kimball, you can find resources for families to enhance their gallery visit. Gallery Guides offer picture cards that provide fun facts and discussion questions to guide kids through the museum. Older kids might be interested in a Scavenger Hunt that encourages them to explore with fun questions. Audio Tours designed just for kids include a lively mix of narration and sound effects to engage kids ages 7-14. Stop at the Information Desk on the lower level of the museum to inquire about any of these programs.
The Kimball Art Museum also offers scheduled programs throughout the year that are specially designed for kids. Pictures and Pages is a program designed for little Picassos (ages 4-6) that uses inspiration from popular storybooks as a springboard to simple art projects and discussion. Children's Workshops offer creative and hands-on exploration for school aged children. Selected Saturday afternoons are reserved for Family Festivals, where families can enjoy art projects and live performances.
After your visit, children are encouraged to send a drawing of their favorite work to the education department of the museum, and they will be sent a museum goodie to remember their visit.
~Exterior of the Modern Art Museum~
Modern Art Museum of Fort Worth
The Modern Art Museum, known simply as The Modern, contains an impressive collection of WWII and beyond pieces that are housed in an architectural gem that seems to be floating serenely on the surrounding reflecting pool. It is the second largest modern art space in the country and offers a perfect introduction of modern art to kids.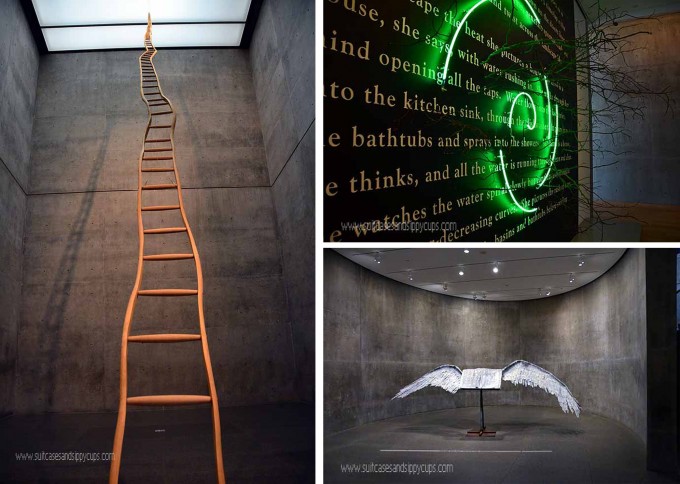 ~Works of the Modern~
Family and Kids Programs at Modern Art Museum
The programs at the Modern are designed to get the kids into the gallery to be inspired and then create. Led by local artists, docents, and education staff, these programs are highly immersive. Drawing from the Collection with Children encourages children to put pencil to paper as they journey through the gallery and participate in informal sketching lessons. Wonderful Wednesdays are designed for young children and focus on just a few works of the permanent collection. This docent led tour is includes a project that is perfect for little artists.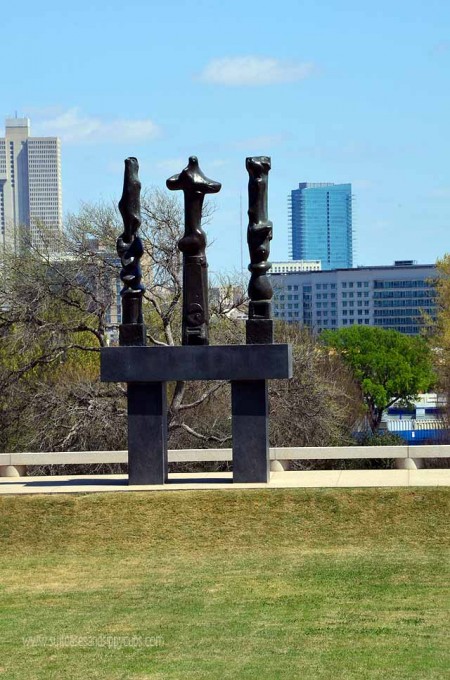 ~View of Downtown Fort Worth from the Amon Carter~
Amon Carter Museum of American Art
What started as the private collection of Mr. Amon G. Carter has evolved to a free gift to the people of Fort Worth with 300,000 pieces of American Art. Not only does the museum offer pieces from some of the most influential artists in America, it is also boasts one of the premiere collections of American photography in the nation.
Family and Kids Programs at the Amon Carter
The most unique program at the Amon Carter is the New Parents Tour. These "stroller tours" are designed for parents and grandparents with little ones two and under. The tour engages adults in a new aspect of the museum each month, ensuring that your brain isn't completely taken over by baby talk and PBS. Storytime is also offered each Wednesday throughout the summer. Adults and children 8 and under will be treated to a story and then discuss works of art related to a theme. After story time, create a work of art together while enjoying cookies and lemonade.
There are many ongoing programs at the Amon Carter Museum, including family movies on the lawn and gallery exploration just for kids. Check their website for upcoming calendar events.
~A special thanks to the Fort Worth Visitors and Convention Bureau for inviting me to tour Fort Worth. They did not require that I express a particular viewpoint and all opinions are my own.~