Today is Travel Tips Tuesday! Join us and share your favorite travel tips!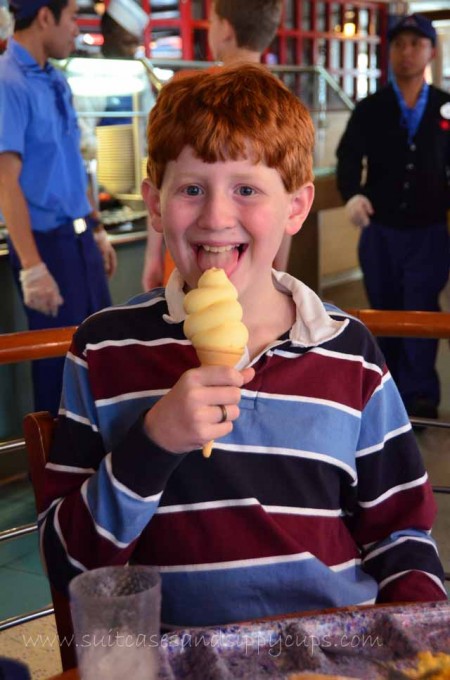 The average person gains 7 pounds during the course of a seven day cruise. It doesn't take a math genius to figure that is one pound per day, or an extra 3,500 calories each day. That's a lot of trips to the soft serve ice cream bar! It's easy to see how people can overindulge on a cruise: you've paid for it and you want to get your money's worth. Not to mention the all you can eat buffets, four course meals, and 24 hour room service make the over indulgence easy. Still, there are some quick tips that make it possible to not gain weight while on a cruise, and still have a good time.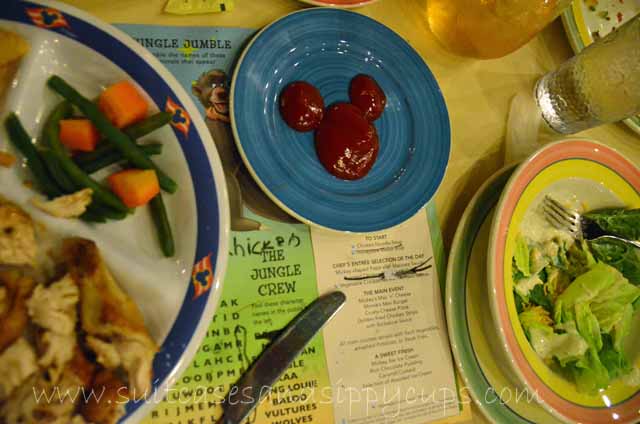 ~It's hard to resist ketchup in the shape of Mickey Mouse~
1. Don't diet before a cruise. We've all done it before. Two weeks before a big vacation, we realize that the world will be forced to see us in our swim wear, and we panic. The next two weeks are a crash starvation diet, and it is sometimes even successful. This almost never works for a cruise. First of all, your body is usually in such a state of shock that you immediately gain two pounds just by going through the buffet line. More likely, though, is that the weeks of deprivation will lead you to overeat once the food is plentiful and paid for in advance. Just eat sensibly in the weeks prior to your cruise.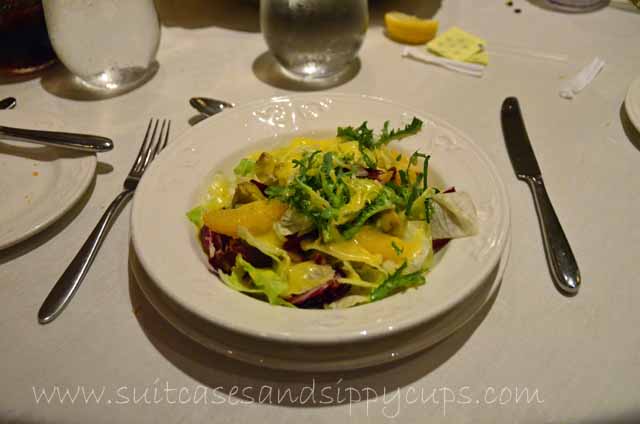 ~Repeat after me: yes to salad. No to buffet~
2. Skip the buffet. Portion control is the key to weight management, and buffets are definitely the enemy of portion control. Buffets are also famous for serving fried foods filled with empty calories. Instead, enjoy breakfast and lunch at one of the ship's restaurants. You will likely get a better selection of food, and someone else will help control the portions.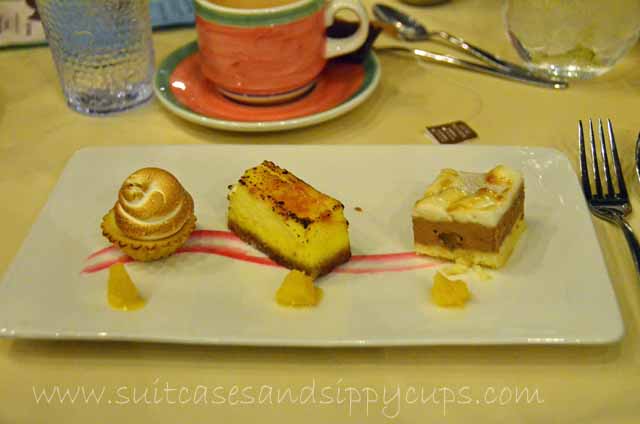 ~Skip the Bread. Go for the Dessert Sampler~
3. Skip the bread bowl. Bread is sooo yummy (all hail bread!), but these are calories you can easily save to use somewhere else. Bread on a cruise ship is nothing to write home about, so limit yourself to just one piece and save the rest of your calories for the main course (and maybe dessert.)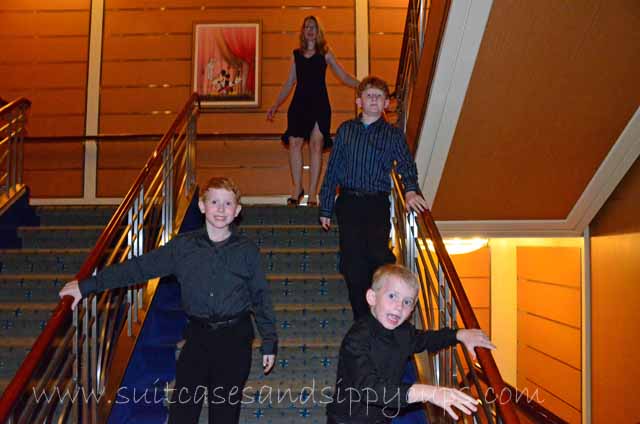 ~Taking the stairs. In heels, thankyouverymuch~
4. Take the stairs. Every time. Most cruise ships have 11+ decks, and that is plenty of opportunity to burn a few extra calories between Bingo rounds. The elevators on cruise ships are notoriously slow and jammed with people, so you can often save time by taking the stairs anyway.
~Fancy Drink: The Kid Version~
5. Don't drink your calories. Those fruity drinks paraded around on fancy trays can be so tempting, but they can contain up to 500 calories in each glass. That's as much as a decadent dessert! Be willing to skip the fruity drinks, and drink unsweetened tea or coffee instead. Your pocketbook and your backside will thank you.