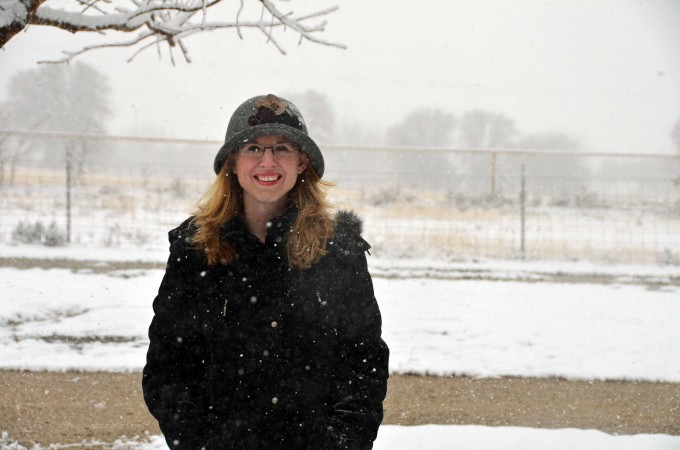 A New Year~Fresh and Clean with No Mistakes in it~
Resolutions are not my friend. It's a twofold problem, involving me having the attention span of a fruit fly and the goal setting aspiration of Napoleon. Still, I like to have goals and a new year sitting there all shiny and bright inspires me to find a way to focus what I want and who I want to be. For the past two years, I've been choosing just one word to guide my year. I've found that this method helps my fly brain focus more easily, and I can apply my word of the year to any situation easily and hone in on what matters to me. This method also has the added bonus of being applicable at any time of year. With my word of the year, I am never behind or failing in my goals. There is always the opportunity to do better.
I tend to take a lazy organic approach to my yearly word search. I'm not one to sit down with a dictionary or make a list or search through a thesaurus to find something that fits. I'm always hoping more that the word will find me, rather than that I will find it. I start the process by spending some time praying-cause that's how I roll. Then, I spend some time in meditation, but that's not nearly as lofty and enlightened as it sounds. Meditation for me usually looks like hunkering down in a small room (like the bathroom-it has a lock), pretending like my name is not "Mooooom" and letting my mind go completely blank. Imagine something less like a free-thinking transcendentalist and more like Dory, from Finding Nemo and you'll have the right idea.
Sometime in my bathroom hiding and blank brain waves, a word usually comes to me. Once the word finds me, it just feels right. I know it's the right word for me and I embrace it with open arms.
When the word of 2013 came prancing into my conscious, I was decidedly less enthusiastic. "Oh no you didn't," I said to whatever messed up dictionary put that word into my brain. It wasn't that it was a bad word. It was a great word! It was also a word that sounded like hard work and piercingly painful process.
Consumed.
It's not a word that has a positive connotation. Checking the old Webster, you find the definition includes stuff like "spend, waste, eat-up, destroy."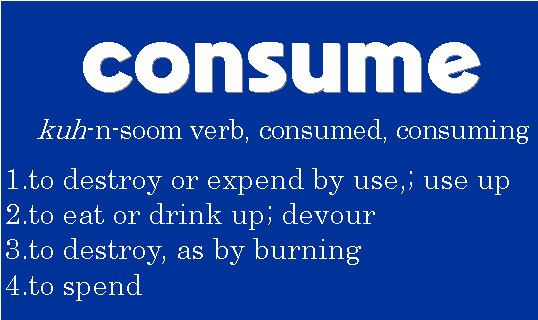 No, thanks! I'm not in the mood. And more importantly: Yikes!
On the edge of retreating back to my bathroom perch to think up a much more innocuous word, I instead decided to give "consumed" one last ditch effort to win me over. Could there be a positive way to look at the word consumed?
That's when I remembered a travel story from a summer trip to Oahu. (Yes Virginia, there really is a travel story for every occasion.) My son and I were gearing up to go helmet diving for the first time, which involved getting strapped into a rather medieval looking helmet and platform contraption that was then lowered slowly into the water until we were completely submerged. It was nothing short of terrifying to stand on that platform as the water inched closer and closer to our exposed heads, (there was totally a way to breathe, it just didn't feel like it) all the while knowing that the only way to get to see the underwater beauty below was to trust the process and let the water consume us.
Remembering that experience started stray lyrics from a long ago song floating in my head…
And the water is risin' quick
And for years I was scared of it
We can't be sure when it will subside
So I won't leave your side, no I can't leave your side
So, I did some googling which led me to the video for the song "Something Beautiful," which might as well have been written for me, it so perfectly spoke the words of my heart. Watching the video was just the a-ha moment I needed for my word search. As the driving lyrics pointed me closer to clarity, the images on the screen were even more illuminating. There is a kind of consumption that uselessly destroys, but there is another kind of consumption that is meant for a purpose. There is a kind of complete consumption that is the only material from which to make some of the most beautiful things in the world. It is the kind of consumption that turns dead wood into a roaring fire or a roll of paper into a dazzling fireworks display. Now that's a word I can get behind.
From the helmet diving experience, to a rockin' music video, to my word for 2013-all the pieces dropped into place. It was a very 'If you give a traveling momma a word, she's going to find a way to turn that word into something worthwhile.'
Consumed.
2013 is the year when I will strive to be completely used up, depleted, and emptied. In every aspect of my life-motherhood, friendship, travel, family life, spirituality-I want to make certain that I am not holding anything back or keeping anything in reserve for just in case. I want to spend it all, leave it all on the table, cash it all in. All my talents, all my energy, all my efforts completely used up. I want to live and give like I can't take it with me (because of course, I can't) and I want to take risks and make choices like I'll never get another shot at life(because of course, I won't.)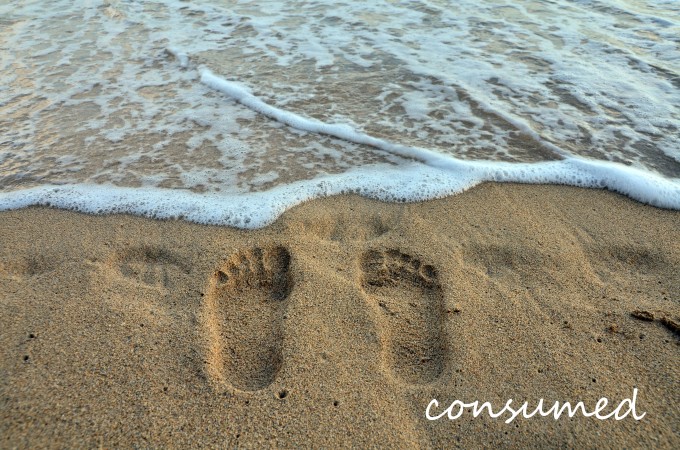 The water is rising, but I am not afraid. I am sure that giving my whole self will have moments that are painful, but risking complete consumption is the only fair trade for moments that give back pure beauty in return.
Let the consumption begin.