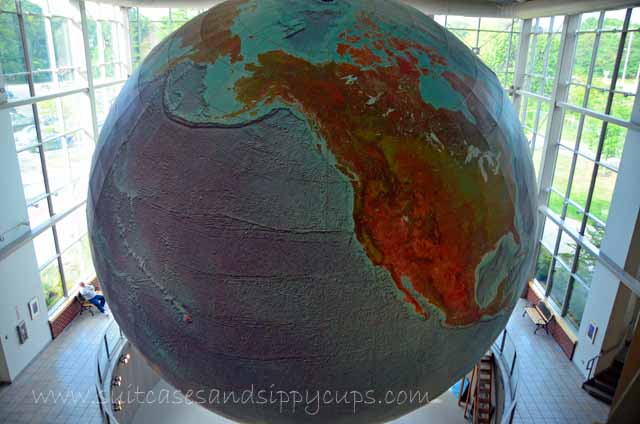 I am beginning to feel like parents traveling with older children are not given the respect they deserve. Everyone is quick to offer encouragement and a mild sedative to the parents of babies and toddlers, but traveling with older kids really is a mixed bag. On the one hand, they can carry their own luggage and more or less entertain themselves on long flights. On the other hand, they require a full price ticket and eat their luggage weight at each meal. The worst of traveling with older kids is that they actually have the impudence to have an opinion about where to go and what to do.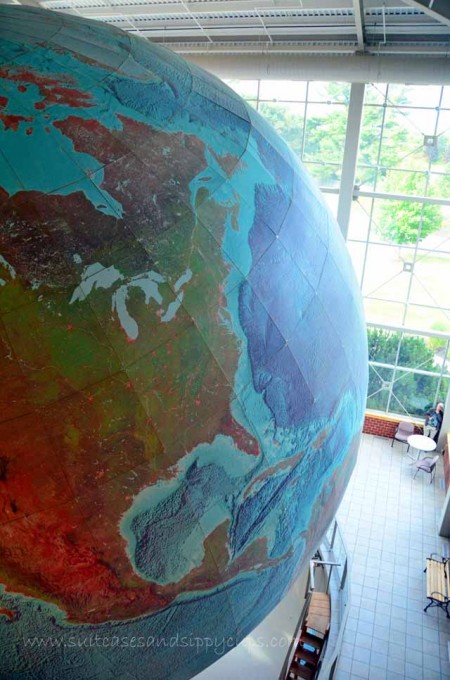 As we began to plan our three month road trip, each of the three older kids began putting in their requests to the genie of all things travel-that's me. Eager to keep my "Genie" title (being a genie has its privileges), I was determined to make their requests a reality. Son #2 wanted to skydive, and since age restrictions and his momma's nerves won't allow that yet, I steered him towards an indoor skydiving arena for an easy first score. Son #3 fancies himself a miner, and has daydreams about digging into the earth and finding treasure. His request was to go mining, and I easily happened upon an experience mining quartz diamonds in Herkimer, NY, just outside Cooperstown. Two down one to go.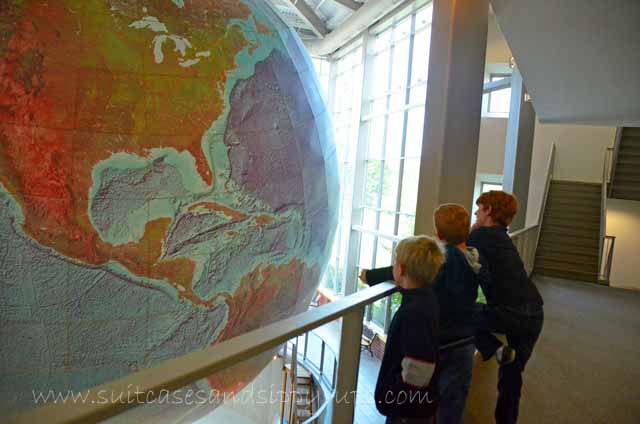 Son #1 had the strangest request. He wanted to see a world superlative in the US. If you are like me and have no idea what that means, let me explain. He wanted to see something that is the world's largest, longest, tallest etc….that is located in the United States. Off the top of my head, I could easily think of many sites that were the tallest in the state or the biggest in the country, but I was drawing a blank.
Fortunately, I knew exactly where to turn. If you want to know about the biggest anything, it's a one stop shop at Go Big or Go Home. GBOGH, as they are known to their friends, is an award winning blog about a small town family in search of the world's biggest whatever. If it's big, they've got the inside scoop. So, I scoured the site looking for something that would fit my son's BIG needs. And there it was...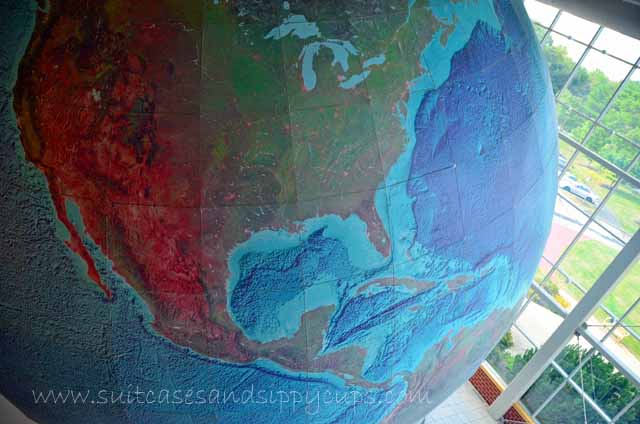 I found what I was looking for in the most unlikely small town in Maine. It just happened to be on our way to from Salisbury, Massachusetts to Portsmouth, Maine where we were headed for lighthouse spotting. As an aside, if you want to blow the minds of some kids from the giant state of Texas, take a road trip that crosses three state lines in a matter of an hour. As soon as we pulled into the parking lot of DeLorme Headquarters, I knew that I had found just the superlative that would suit the boy and allow me to keep my role as Genie of World Travel.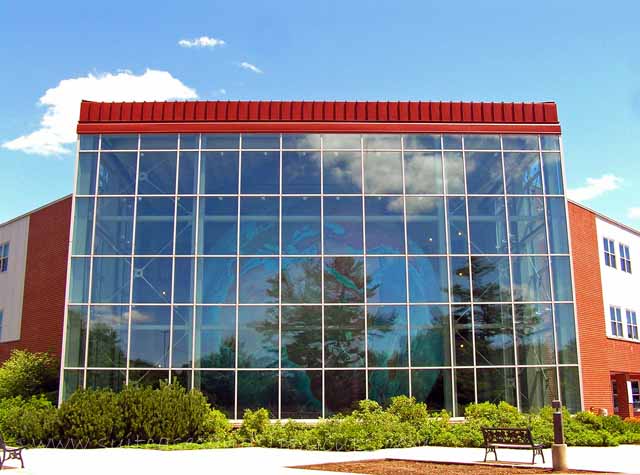 Encased in a three story glass atrium that can easily be seen from the parking, we got our first glimpse of the World's Largest Rotating Globe known as Eartha. The 41 foot diameter globe was designed by CEO David DeLorme and was official crowned the largest of its kind by the Guinness Book of World Records in 1999. Eartha represents a scale model of earth as it is seen from space, and is tilted on a 23.5 degree axis, mimicking the real Earth's angle. The surface is composed of 792 panels printed in vivid color from state of the art computer details that include vegetation, major roadways, cities, and ocean depths.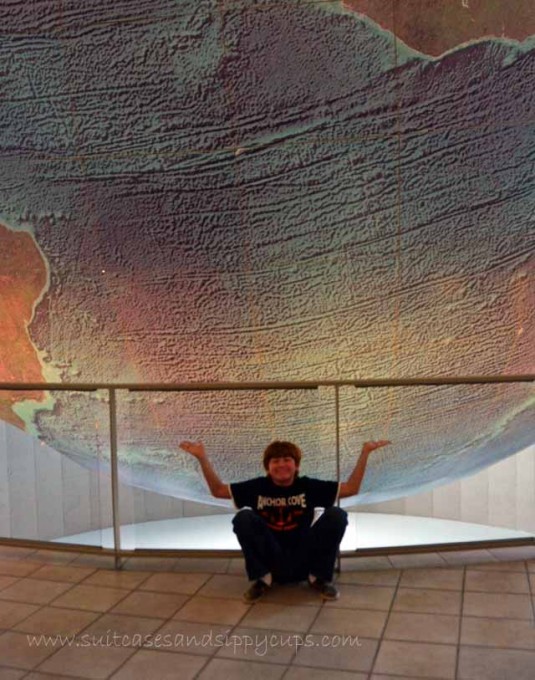 Eartha takes leisurely 18 minutes to complete one rotation, and can be explored from three different viewing levels. Take the bug's eye view from the lower floor where you can check out the detailed panels up close. The second story viewing area puts you at equator level, while the third story is the best place to plot your landing site should you ever be orbiting in space. The third story is also the perfect place to fancy yourself a Titan in the epic tales of Greek mythology. Shouldering the weight of the world is the perfect way to celebrate finding a world's superlative in the United States.
~This post is a part of Travel Photo Thursday at Budget Travelers Sandbox~