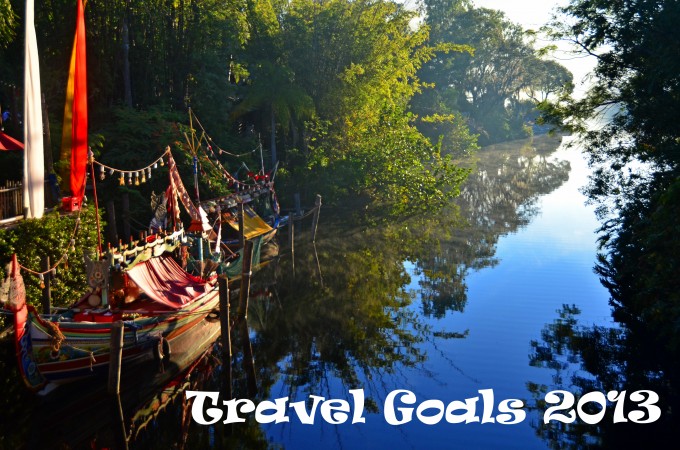 Find a new place to explore (and love) right in my own backyard.
Snorkel with the Stingrays. It's on the books in conjunction with a Disney Cruise in January. Yea, baby!
Spend the weekend exploring my hometown like a tourist. I want to check out all the attractions that I took for granted when I was growing up and see if I can change my perspective on the small Texas town from which I dreamed big travel dreams.
So help me, I will see the elusive Orange Show in Houston. It will not escape me once again. This time I will stop at nothing to get inside and see the kitsch filled attraction that has shut me out twice. Twice. Even if I have to scale the walls and Matlock my way inside (or call ahead and check the hours.)
Learn a new skill alongside my kids.
Find a global cause that inspires us and look for ways to raise money for that cause.
Have a snowball fight.
Wake up one morning and go somewhere spontaneous. No planning. No prep. Just go
Sleep in a treehouse.
Discover a new cuisine and explore it with an open mind. Open mind. Have an open mind. (Repeat as needed.)
Observe an astrological phenomena. I've got my eye on the solar eclipse in May, but I may have to settle for the Perseids meteor shower in July.
Attend a worship service of a different faith.
Channel my inner Miss Frizzle. Take chances. Get messy. Make mistakes. To the bus!