It's Travel Tips Tuesday! Join with Walking On Travels and I as we share what we've learned along the road. Link up below!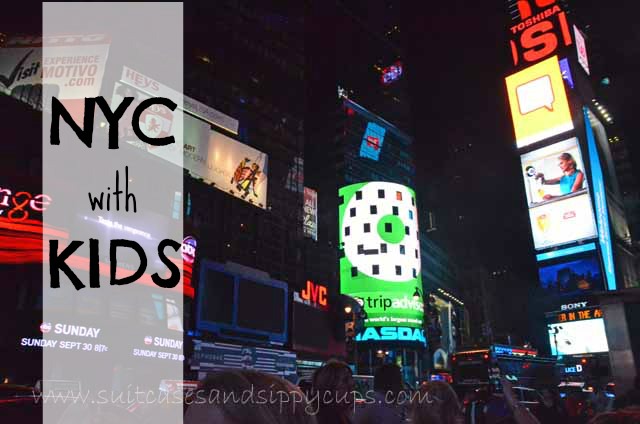 New York City. It's a cold, hard jungle filled with difficulties at every turn. And that's if you are by yourself. The realities of navigating the city with children in tow are often enough to make even the most seasoned family traveler say fuggedabouitit! But wait! There are some little tips to stay safe and sane while navigating the streets of the Big Apple with kids.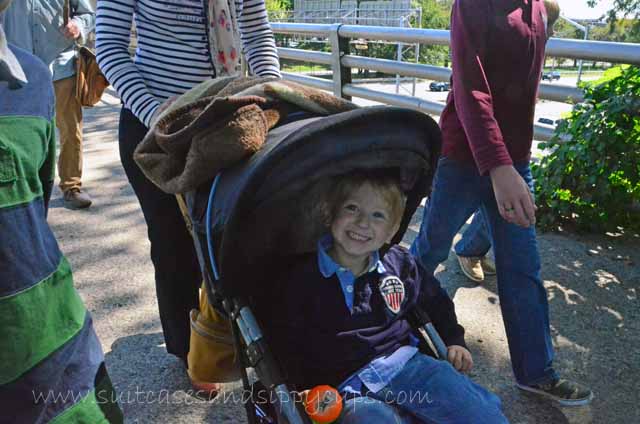 When it comes to strollers, the smaller the better. From sidewalks to corner delis, everything in NYC is crowded. There just isn't any room for that double wide stroller with all the accoutrements. Strollers can still be a big boon for safety in the city, but do yourself a favor and bring the smallest one you own. Subways are notoriously stroller un-friendly, so having a small foldup stroller that you can easily raise over the turnstiles and carry up stairs is a must. This is a job for the umbrella stroller.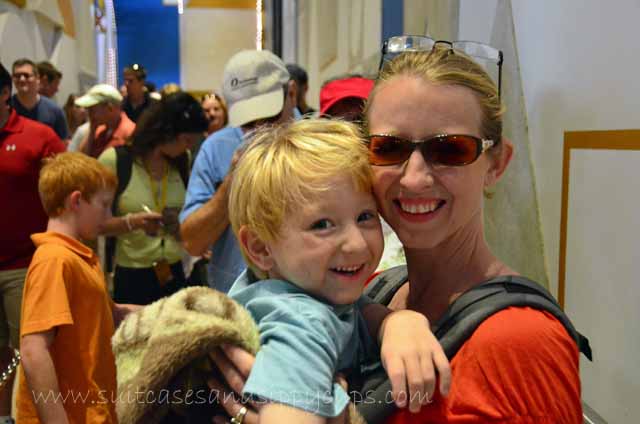 Consider bringing along a baby carrier, even you no longer have a "baby". Ahhh, the blissful days of babies riding happily in a soft carrier. Those are some of the best traveling days, especially for the city. Once kids are old enough to walk (run), you know they want to do it themselves. I'm all for independence, but there are some instances in the city when it's just safer and easier to have two and three year olds strapped directly to your body where you know they can't slip away. This is especially true in the subway. Although your back won't take it forever, you can at least strap your little runner on for a few minutes to navigate the subway safely.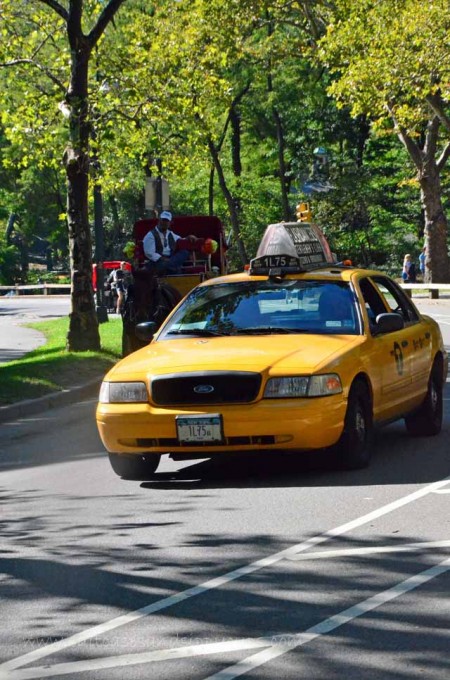 Taxis are your friend. I'm about as cheap as imaginable when it comes to travel luxuries, so if the choice is to pay to get there or walk; I'll be choosing to save my cash and use my feet. All those rules change when you are dragging a bunch of tired kids around the city. Sometimes shelling out a few bucks to get there with everyone in one piece and nobody crying is worth it, especially if you aren't sure where you are going. As the song says, "You've got to know when to hold 'em, know when to hail a taxi."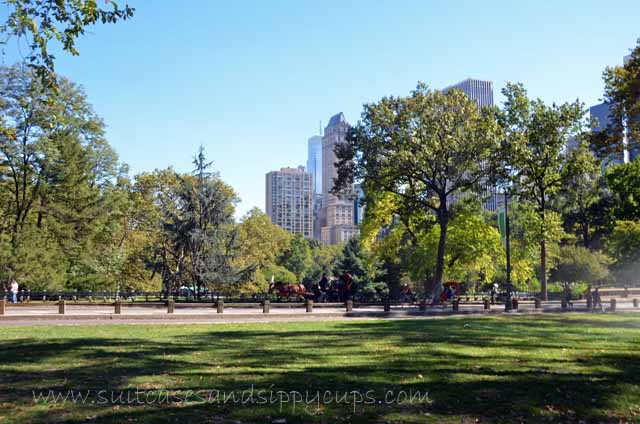 When in doubt, head to Central Park. This bucolic bastion of NYC is the biggest bonus for parents traveling with kids in the city. The park is perfectly situated just a short walk from most of the major museums and attractions in the city. After a morning at a boring grownup museum, the kids will be delighted to run off some energy in the delightfully open green space. What's more, there are tons of activities; from playgrounds to rock climbing that will keep kids occupied and happy. If you find yourself tensing up at the thought of crossing one more busy street, head to some solace in the park. You and the kids can let loose for a while and then head back to the city feeling ready to tackle the urban jungle head on.