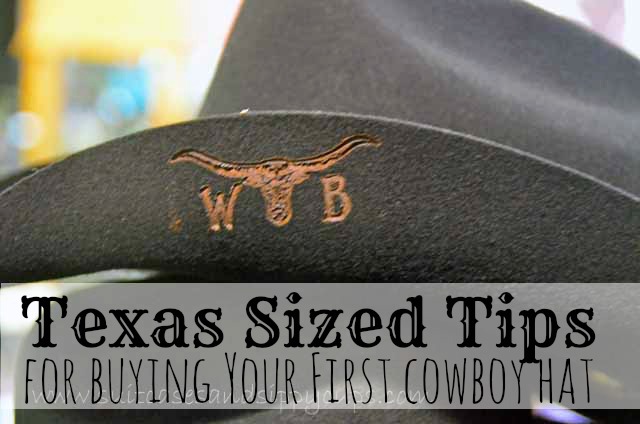 First it's the drawling "Howdy Ya'll" and then it's the tip of the ten gallon hat, and that's when you know. You've arrived in the Promised Land, also known as the great state of Texas. In the spirit of doing as the Texans do, many visitors hope to take home a pair of boots or a cowboy hat as the perfect souvenir for their time in the Lone Star State. Nothing could be more authentic and memorable, but you have to know some tips for how to buy your first cowboy hat.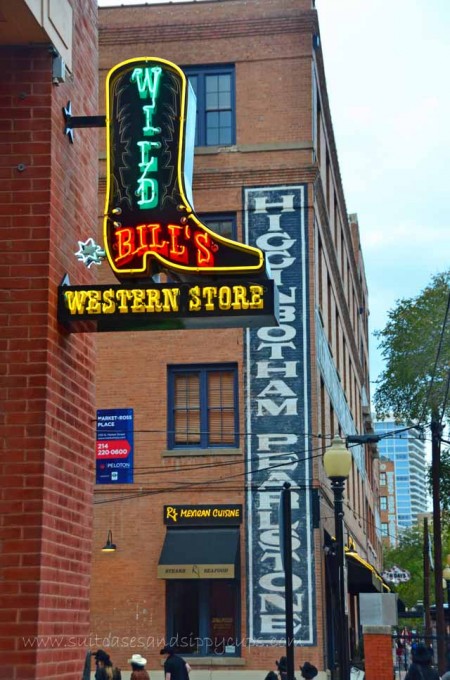 Being a proud Texan, born and bred, you would think that I would have tons of tips on how to look like a Texas. But, you would be wrong. I have already admitted to being a total poser when it comes to looking like a Texan (although I can't help but sound like a Texan), but in the past year I've ridden my first horse and bought my first pair of boots. It's time to complete the True Texan Trifecta and bring home my first cowboy (girl) hat.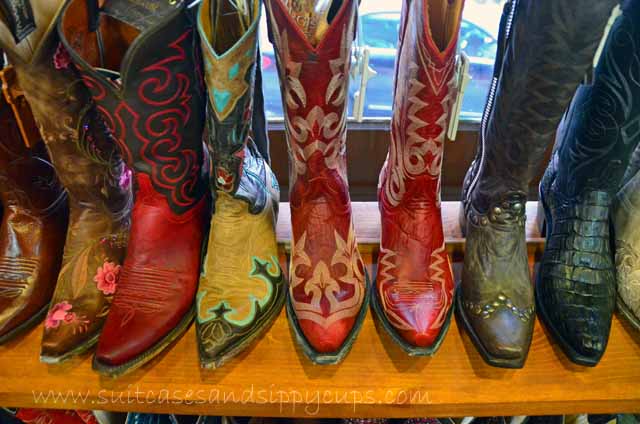 Visiting Wild Bill's Western Store
Having a Texas accent doesn't do anything to help you know how to successfully pick out your first hat, so I knew I would need some expert help. So, I moseyed over to Wild Bill's Western Store in the heart of the famous Dallas West End. The musty smell of leather and resin greeted us at the door and drew us into the "fireside friendly" store, complete with saddle seats at the Western style bar.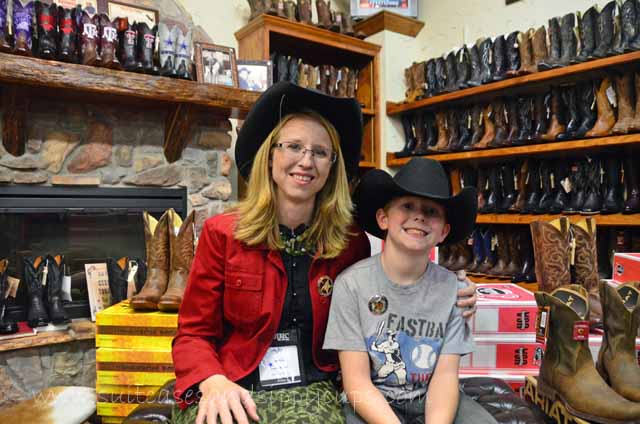 A posse of cowboys stood unassumingly at the door, offering cold beers and warm smiles. While I was highly likely to walk out the shop as the epitome of "all hat and no cattle," these fellas were the genuine article. Of course, it's not the size of the hat or the dirt on the boots that makes a real cowboy. A real cowboy is all about the attitude-an attitude that combines crusty know-how with a genteel spirit that makes everyone in their company feel warm and at ease. Despite my totally lack of cowboy knowledge, I knew that I was in the right hands.
The Wild Bill Party Experience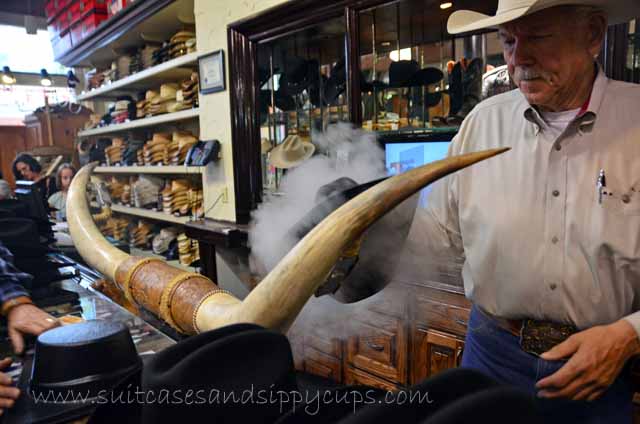 What you have to understand about Wild Bill's is that they are way more than just a western wear store. Their specialty is event planning, although you could certainly walk in and find all the gear you need to put a swagger in your step. For a true 'spirit of Texas' party, Wild Bill's promises to "give boring parties the boot." That begins when you walk in the door and that posse of cowboys offers you a cold longneck and a place to sit a spell. Then you are deputized-complete with a shiny sheriff's badge-as a genuine cowboy. That's when the fun begins. Hats or boots, or both, are then custom fit and shaped for each member of your party. Hats are steamed to your liking, and a personalized brand can even be added to your new duds. The friendly spirit that is known across the great state of Texas is present from beginning to end.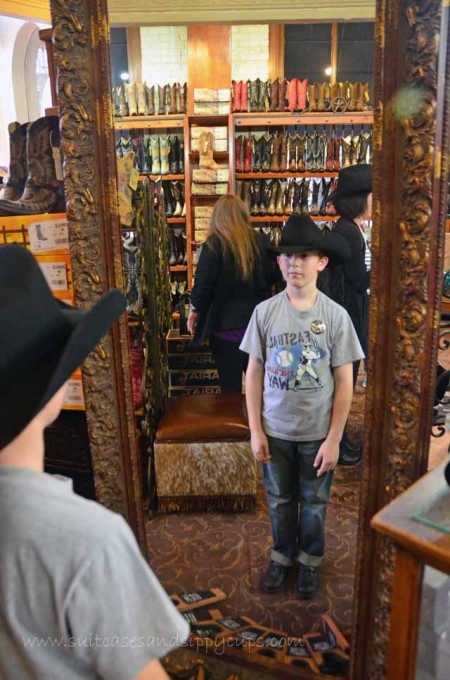 Tips For Buying Your First Cowboy Hat
I promised ya'll some tips about how to buy your first cowboy hat, but knowing I was unsalted in the hat buying department, I asked for a few tips straight from the horse's mouth.*
*That's Texan for: I didn't have a clue and it showed, so I asked for some help from an expert.
1. Felt hats are for the fall and winter season, and straw hats are for spring and summer.
2. Felt hats start with wool felt, and move into fine fur, beaver and rabbit felt, up to all beaver felt. The numbers next to the X inside the hat give a clue to the quality of the materials. The higher the number, the higher the quality.
3. Straw hats start with light weight straw, palm leaf, and move into hand woven lacquered.
4. You can get your hat size by measuring right above your eye brows around your head just above your ears. A store like Wild Bill's can easily convert those inches to hat size.
5. When you fit a hat, bring it to your forehead then drop it to the back of your head. You want it to be snug but not too tight. If the hat is too tight it will give you a headache.
~Visit Dallas and Wild Bill's Western Store provided me with a complimentary hat. They did not require that I express a particular viewpoint and all opinions are my own~