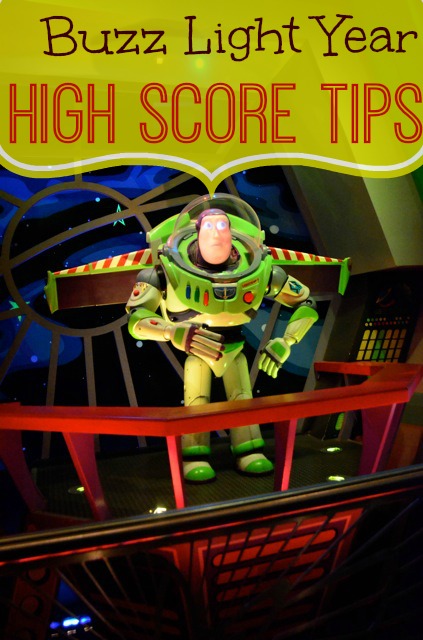 It's Travel Tips Tuesday! Give me your best traveling tips-whether traveling near or far-by linking up below!
In our travels, the kid to adult ratio is usually drastically out of balance with only one or two adults to four (very) active kids. With no hope of man to man defense, we regular operate on a prevent defense and hope just not to give up the long ball. But,we had a rare moment recently at DisneyWorld when my inlaws joined us for a day at Magic Kingdom.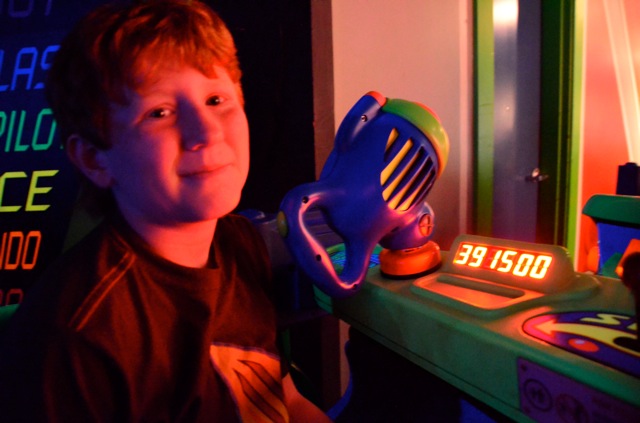 With four adults and four kids, we decided to take a rare opportunity to enjoy some one on one time. I was lucky to have the afternoon to spend with my oldest son, and he had one thing on his mind: Increasing his score on Buzz Lightyear Space Ranger Spin. I agreed that I would ride as many times as our schedule would allow, if he would let me in on the secrets of his high score and help me write a tip guide on my blog.* It was a deal neither of us could refuse.
*Disclaimer: These tips have not been substantiated by any reputable Disney agent or likely facsimile. These are the opinions of an eleven year old, trigger happy boy, although he is a boy who regularly achieves a maximum score on Buzz Lightyear Space Ranger Spin. Please take this level of expertise under advisement (although the kid totally rocks, so do what he says!)
Tips for Increasing Your Buzz Lightyear Space Ranger Spin Score at DisneyWorld
There are a couple of basic tips you need to know to increase your score. Both speed and accuracy matter in this game. For speed, simply hold down the trigger to fire one pulse per second. For accuracy, aim for the center of the target, but you don't have to hit the exact center to score. Also consider that it's not the quantity of targets, but the quality. You have to know where the high scoring targets are hidden, and once you find them, you want to hit them again and again. Ready Space Rangers?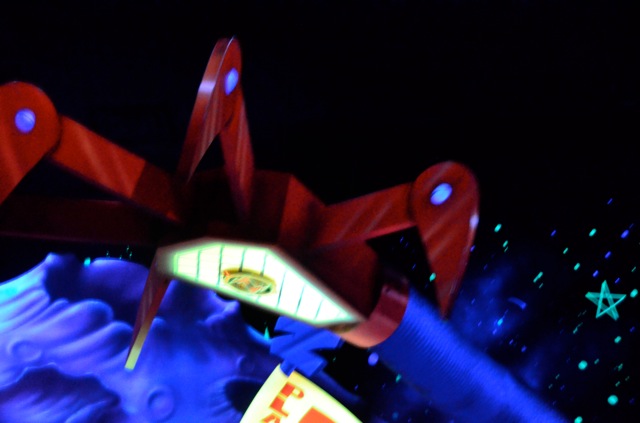 Room One: The Space Room
As you enter the room, you will see plenty of targets, but you want to concentrate on two main targets: The orange boxing robot on the left and the giant red claw on the ceiling near the door. You can aim for the Z at the center of the claw as you are traveling forward, but it is easiest hit if you turn around backwards as you exit the room. Aim for the inside target on the left arm of the boxing robot.
Each of these targets scores 100,000 points and can be hit multiple times. If you are hoping for a high score, concentrate all your energy on these two targets and you can easily leave the room with 500,000 points.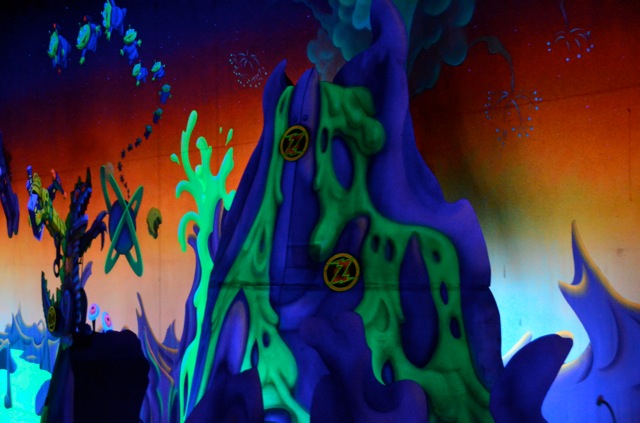 Room Two: The Alien Room
The Green Goo Volcano is your target in the second room. You will have multiple chances to hit this target as you move through the room. Each hit of the top target yields 25,000-50,000 points and will cause a green goo eruption.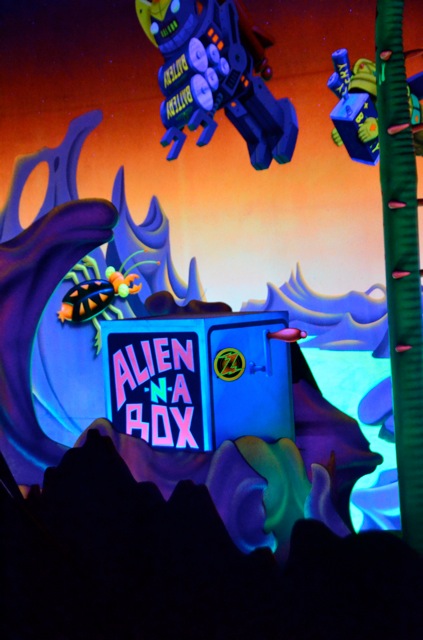 Near the exit to the room, shoot the target on the "Alien in the Box" which will reveal another target inside for even more points.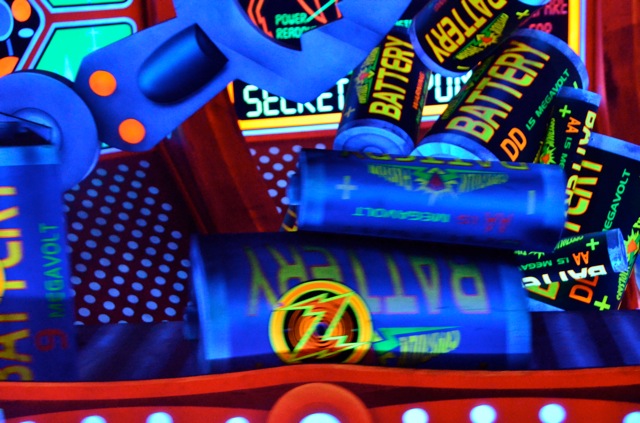 Room Three: Zurg's Evil Fortress and Battery Storage Facility
Aim for the batteries on the bottom row. Striking each one and knocking it down will result in 50,000 points. On your right, you will see Zurg's Ship with a meter at the bottom that ranks from pitiful to powerful. Hitting this target causes the meter to rise and scores 100,000 points.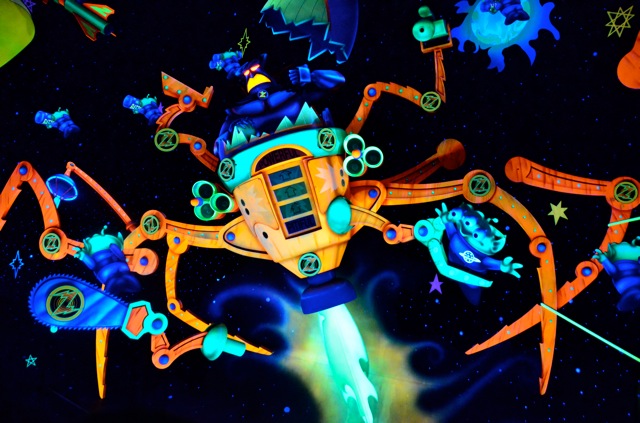 Room Four: The Video Room
Here you will see a giant animated Zurg bouncing around the screen. Aim for the Zs on the ship, which look like black dots. This is your last chance to score, so give it all you've got.
The maximum score for the 4 ½ minute ride is 999,999. It may take a couple of rides, but once you know where the high scoring targets are hidden, you will have no problem becoming a Galactic Hero.