It's Travel Tips Tuesday! Here's how it works: Link up your best travel tips at the end of this post. Be sure to visit some of the other sites and share some comment love. It's all about making friends and making travel easier.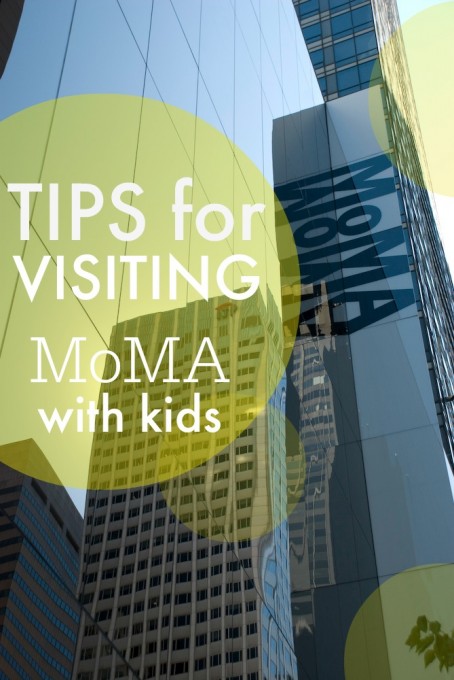 By my estimation, anytime you have a chance to check out some art with your kids, you should take it. Not only is it proven to make them smarter, but the earlier you start taking kids to the art museum, the better chance you have of creating little art lovers. But, modern art in general, and the Museum of Modern Art (MoMA) specifically should be considered carefully before they are explored with children. That's not to say that you shouldn't take kids to the MoMA, but there are some tips you should consider to have a successful trip to the MoMA with kids.
Is the MOMA right for you?
There are two main things to know when you consider whether the MOMA is appropriate for your children and family.
If you would like to completely avoid questionable words, gestures, or nudity with your kids, the MoMA is probably not for you. That probably sounds scary enough that you want to run the other way as fast as you can to the nearest Children's Museum, but don't turn your back completely. The MoMA has some real gems and the questionable material is not gratuitous, but is present. Just keep that in mind.
If you think you might not be able to keep a straight face while explaining why a pile of trash is in an art gallery, the MoMA is probably not for you. A whole lotta weird is just a part of the modern art movement. Kids seem to really like it, but sometimes adults just can't take it seriously. Of course, some modern art truly is laugh worthy, so feel free to poke fun at the pile of trash, but just expect somebody much more "highbrow" than you to look down their nose at your apparent lack of enlightenment.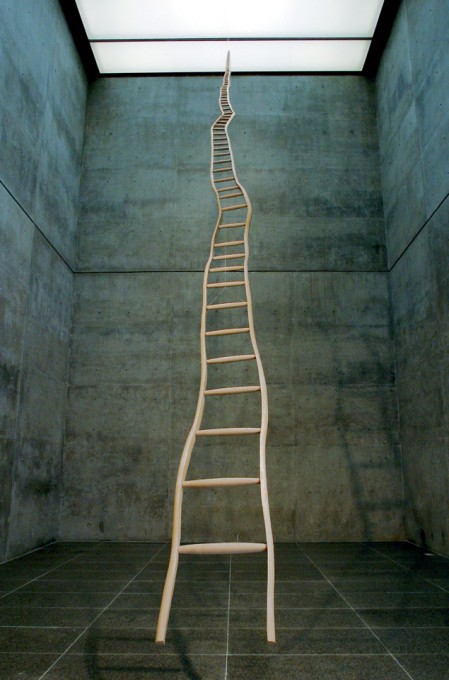 So, if you do decide to brave the MoMA with your kids, keep these things in mind to make the most of your visit.
Check out the audio tour. There are family friendly commentaries through out the museum that draw kids into the exhibits. Parents can listen along to the kid friendly version, or choose the adult commentary.
Visit the second floor education desk for more guides for family and a listing of family friendly programs throughout the day.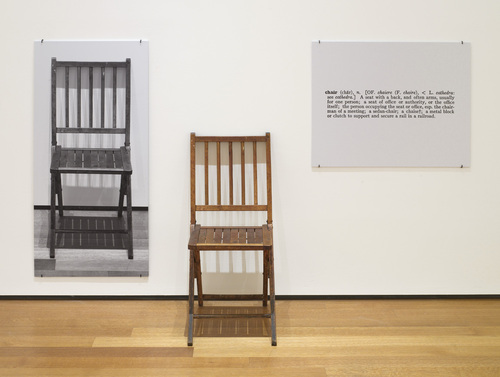 Have a conversation about museum etiquette, modern style. If you are visiting art museums regularly, your kids will know not to touch the paintings on the wall, but art isn't just on the wall in a modern art museum. Many pieces will be sitting right out in the middle of the room, and to make it more difficult, they often don't look very "arty." A good rule of thumb is to assume that everything is art, even that chair that just looks like a regular chair. You can take your chances and sit, but if you are mistaken, expect more looking down the nose to be cast in your direction.
What should you do with the occasional off color word or naked body? You can ask at the front desk if there are galleries that should be avoided, but you might want to talk to your kids about "Shock Art" before your visit. If kids understand that art is meant to evoke an emotion, and that some artists push the provocative envelope, it helps them to understand why words that aren't allowed on the playground are displayed proudly for people to pay to see.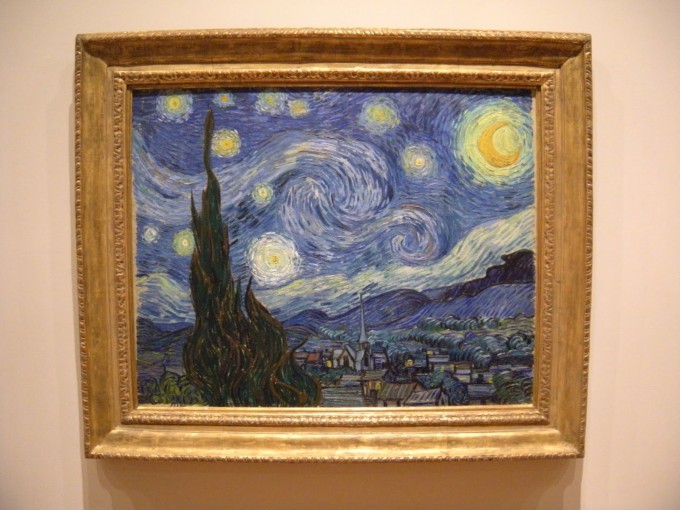 If you just want a slice of modern art, and not the whole watermelon, start on the fifth floor and possible work your way to the fourth floor. This is where you will find the greatest concentration of the not to missed pieces, including The Starry Night by Vincent Van Gogh and Water Lilies by Claude Monet. Skip the sixth floor (visiting exhibits) and the third floor ( several nakey drawings and general weirdness.)
Eat somewhere, anywhere other than the museum cafe. Visiting a modern art museum is all about enlightenment, and what they are hoping is that your mind will be so opened by the edgy art that you will feel like paying $12 for some buttered pasta and sprig of lettuce. Feel free to let your mind be blown wide open by the art, but when it comes time for lunch, look down your nose at those people eating tiny food in pretentious dishes and head straight out the door. Walk a block in any direction and get a $2 slice of pizza. Talk about enlightenment.