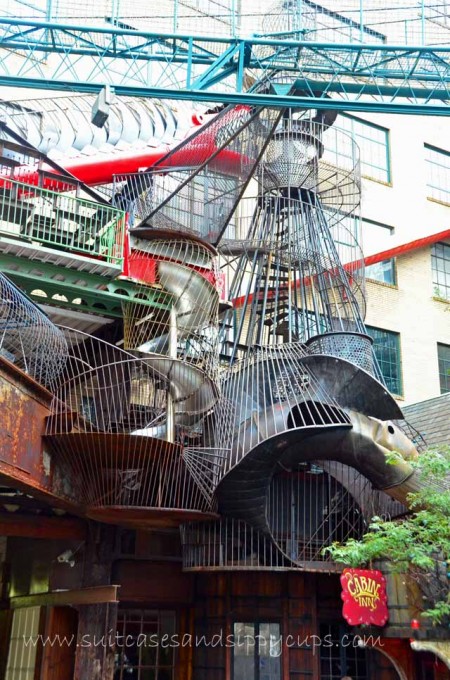 If the minds of M.C. Esher and Salvador Dali came together in a junkyard, the result would likely look something like the City Museum in St Louis. The creative conglomeration of twisted metal and repurposed vehicles is just as much a work of art as it is a playground, but finding more accurate descriptors is difficult.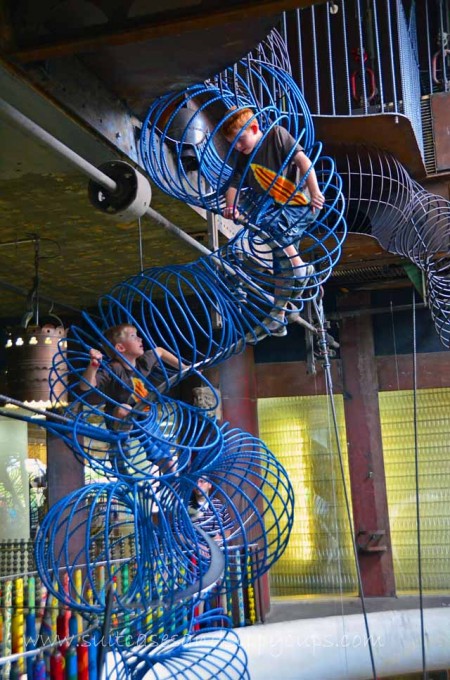 What words can really express, the mouth agape awesomeness that is a full sized airplane perched over the edge of the building that is accessible only by a sky-high maze of coiled slides and intricate metal passageways that culminate in an oversized ball pit?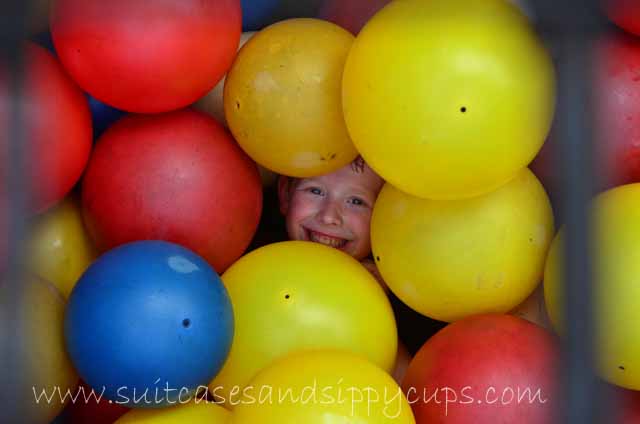 Imagine a full sized Rube Goldberg with a human to travel the path and you will start to get an idea of the crazy creation.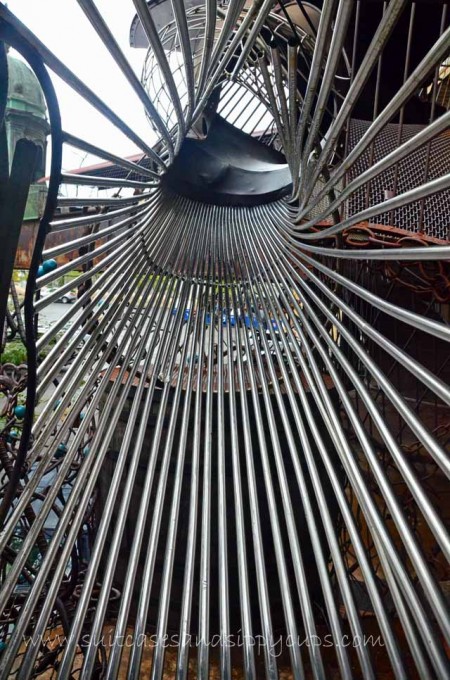 Inside you can find a preschool sized train that rides through intricate architectural designs, an amphitheatre where circus performances occur daily, and an entire skatepark that has been transported inside and dares visitors of all ages to traverse the paths.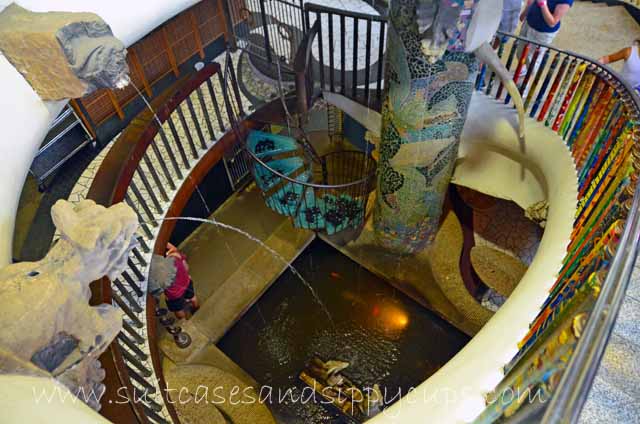 Of course, you have to also consider the art studio with pottery wheels and the section called "The Caves" that weaves hollow trees into metal treehouses, connecting them with secret passageways and hidden escape chutes. Full scale exploration is a must!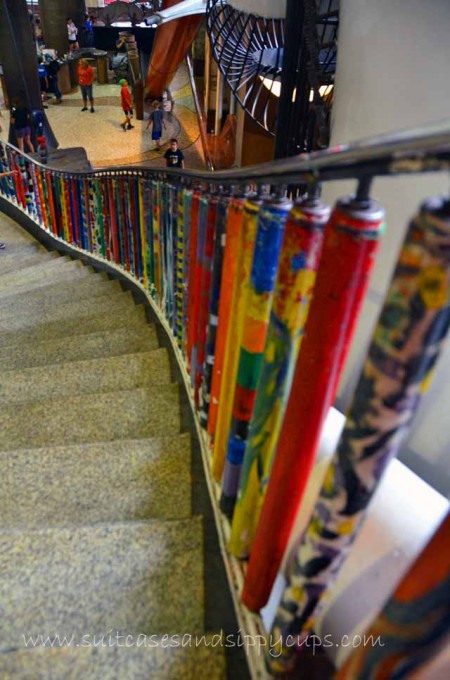 It is certainly a dream playground that defies description, but it is even more certainly the most ineptly named experience in recorded history. Perhaps it could be called the Intergalatic Spectacle of Wonder or perhaps Flights of Fantasy and Figments of Far Fetched Frivolity.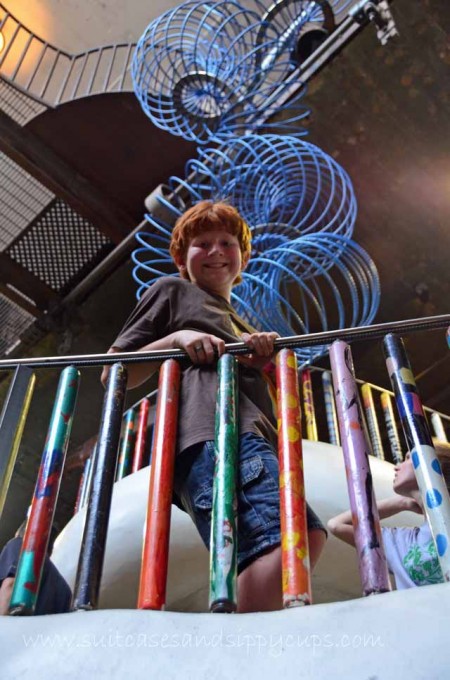 Whatever you call it, you must experience it for yourself at least once, and be sure to stop your play for a few minutes to grab some pictures.
See the City Museum in action. You won't believe your eyes!
~Today I am linking up with Budget Travelers Sandbox and R We There Yet Mom. Be sure to visit those sites for other great travel photos from around the globe.~
~I was provided with complimentary passes to the City Museum. All opinions are my own.~