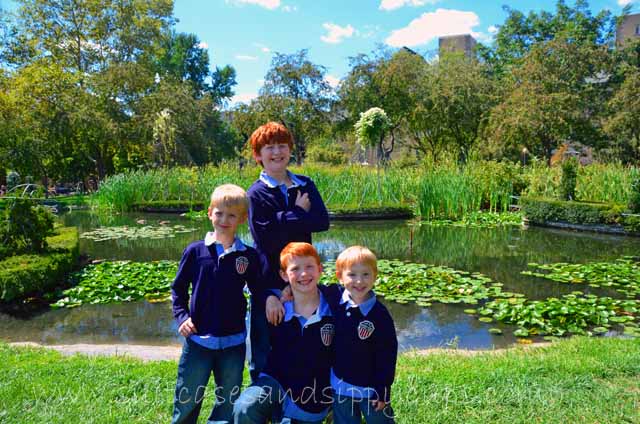 ~Totally cute kids, but unlikely to impressed by your average art musuem~
Convincing kids to really dig into something like a work of art is a museum gallery is difficult because they dwell in a 3-D world with multimedia presentations, and most art is two dimensional and doesn't do very many tricks. Occasionally, there is an exhibit or installation that allows kids to step into a painting and interact, but I have never seen an art exhibit that was quite so alive as the Topiary Garden in Columbus, Ohio.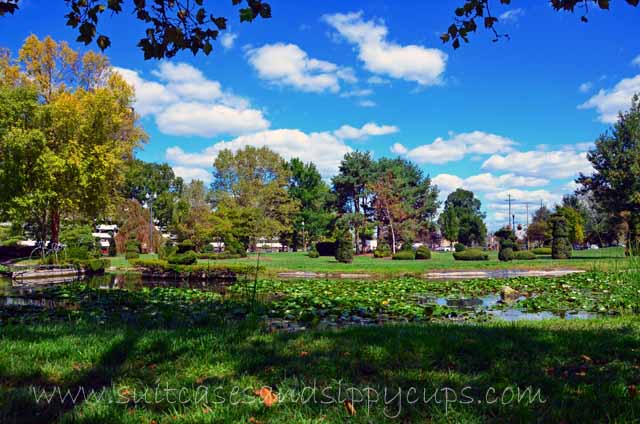 And when I say alive, I'm not speaking metaphorically.
Everyone is familiar with Georges Seurat's A Sunday Afternoon on the Island of La Grande Jatte. If you art history is a little fuzzy, it looks like this: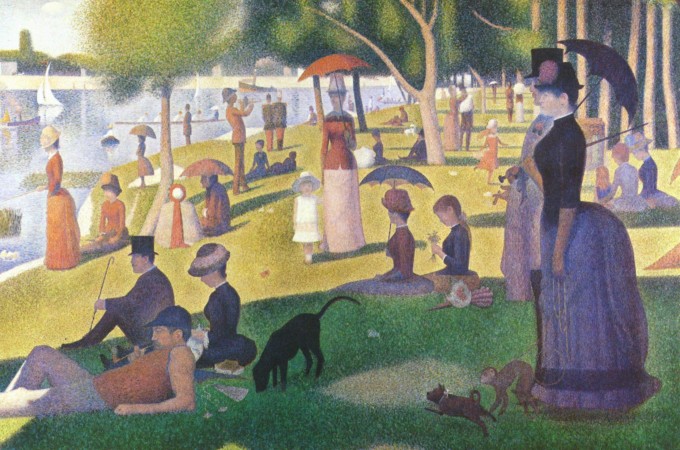 And just in case your art history is based largely in movie references, you'll recognize this art gem from its prominent place in Ferris Bueller's Day Off.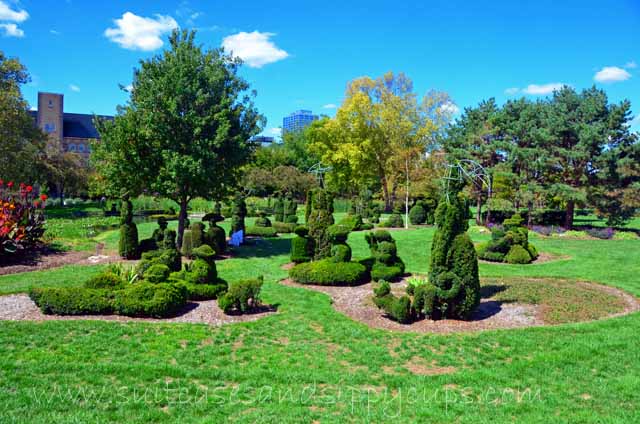 Seurat's dotty vision of a lazy summer afternoon is living and growing in topiary form in this downtown Columbus park. It's a landscape of a painting of a landscape that has nature mimicking art, rather than the other way around. Many of the three dimensional figures from the painting are arranged around an actual lake, recreating the painting in form that makes the characters somehow more, well…alive.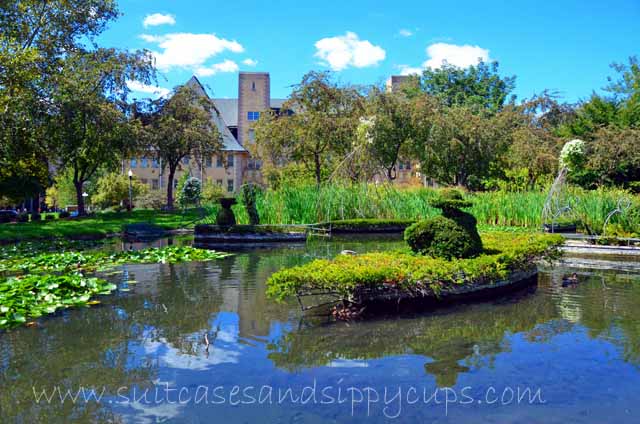 In addition to the topiary sculptures, you can relax in the seven acre park with ample park benches and picnic tables, as well as a visitors' center and plenty of parking. The most memorable experience from the park, though, is to stand shoulder to shoulder with one of the leafy characters made famous in the painting and see for yourself what an afternoon on the Island of La Grande Jatte might feel like.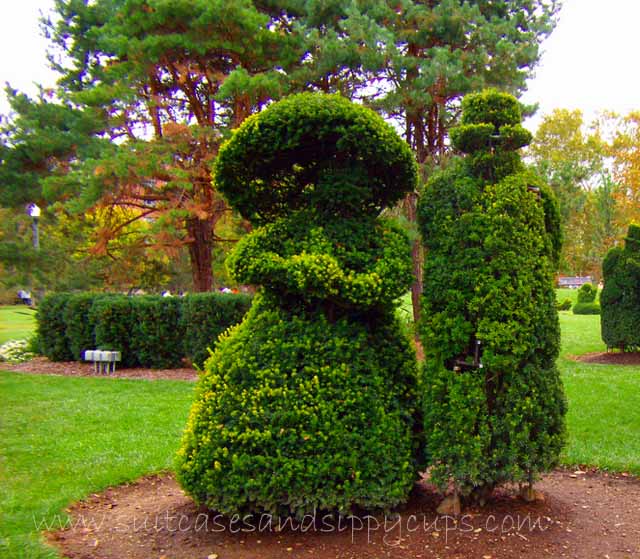 ~Today I am linking up with Budget Travelers Sandbox and R We There Yet Mom~