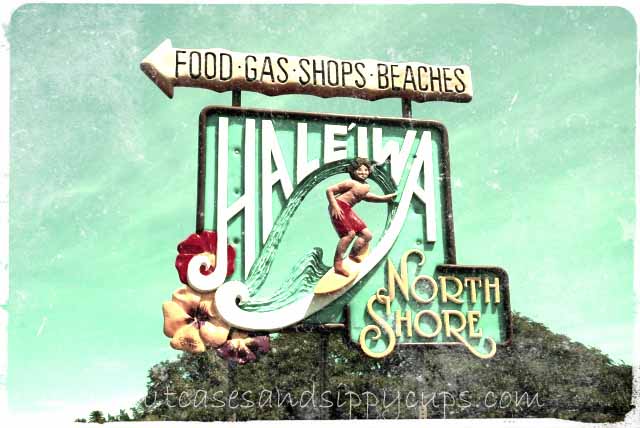 ~Historic Haleiwa sign welcomes visitors into town~
When most people think of visiting Oahu, it is the bustling beaches and exciting atmosphere of Waikiki that comes to mind. But, there is another side to Oahu that most people call the legendary North Shore. Locals just call it the "country" and although it is only about an hour from Honolulu, the two famous locales are simply worlds apart.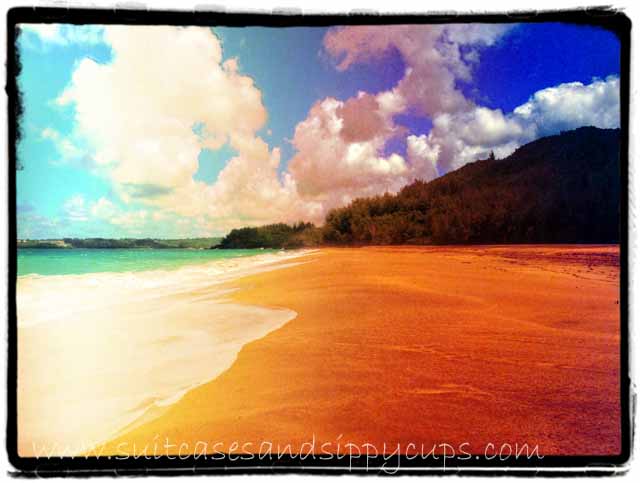 ~Beautiful Beaches of Haleiwa~
There is a lazy, breezy "don't go too far or too fast" kind of attitude that permeates around the North Shore and allows folks to tune into the rhythm of the sea.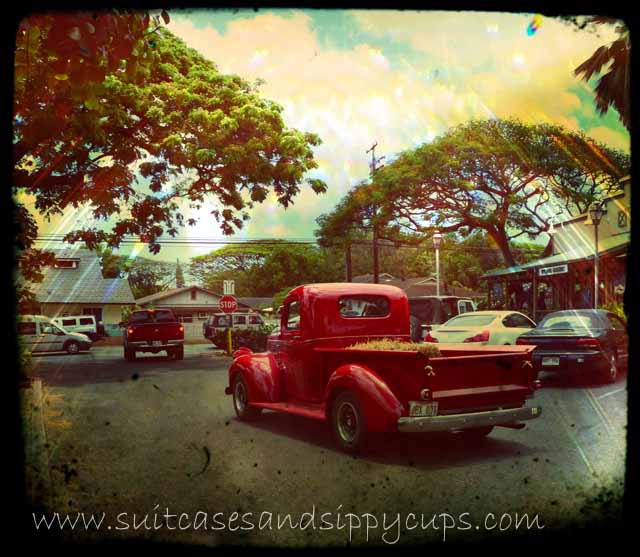 At the heart of this unhurried pace is the historic town of Haleiwa, a hamlet that proudly proclaims to have one foot in the past and one foot in the present.
~Surfboards stand ready and waiting~
Present day visitors will find the to-do list is low key: wake up, check the surf, and decide which of the award winning beaches to hit. If you are not a surfer-and really, you are on the North Shore, at least give it go- you will find Haleiwa has charming shops that are delightfully free from the touristy feeling you get in town. Delicious food is waiting, as well, from the famous shrimp trucks to the even more famous North Shore Shave Ice.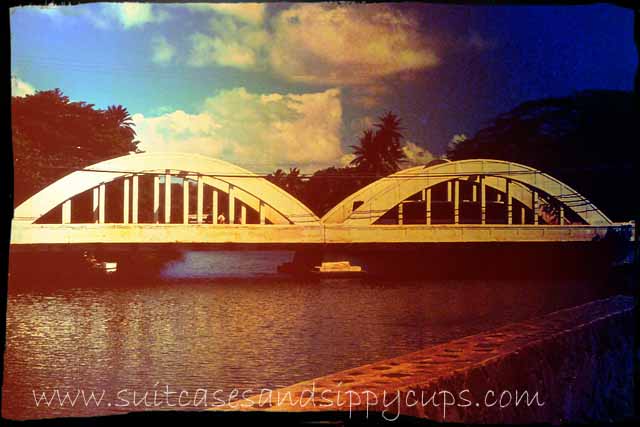 ~The Anahulu Bridge is 85 years old and provides a tight squeeze for modern vehicles~
But it is the past-the history of Haleiwa that makes it worth a second look and a longer stay. This history seems to radiate from the sun-soaked buildings and smiling local faces. It is a history that richly reverberates with Hawaiian authenticity.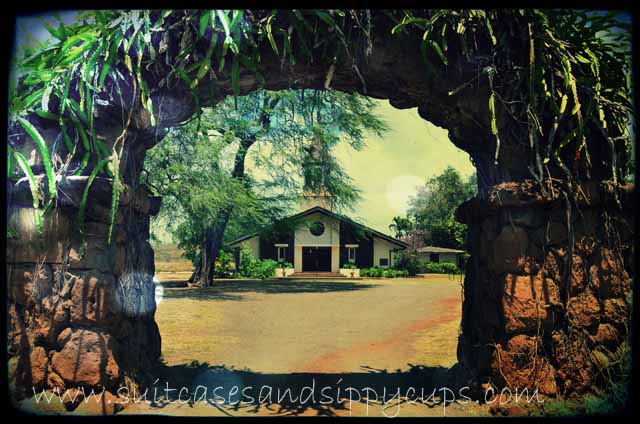 ~Established in 1832 by Protestant missionaries, this church was attended by Queen Lili'uokalani during her retreats from the palace~
This history began when the high priests made their holy dwelling in the verdant hills of Waimea Valley and continued through the century when sugar plantations were king. From the minute your (possibly bare) feet hit the casual streets, you will want to know more about the tales of plantation houses and Hawaiian royalty that created this town. Of course, you can find someone to tell you the stories, but the only way to really know them is to slow down and soak them in.
Photos edited by my latest obsession photo editing software is Pixlr-o-Matic. I think I am in love and may need an intervention. I've tried practically every frame and filter-which is your favorite?
~Today I am linking up with Budget Travelers Sandbox and R We There Yet Mom~