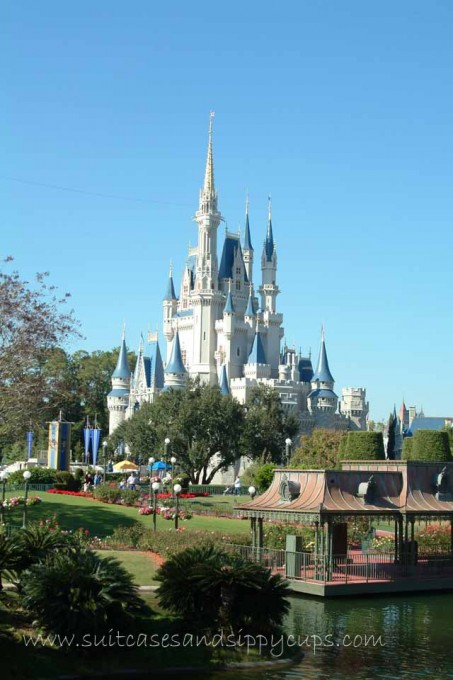 ~The Happiest Place on Earth~
The votes are in and the winner is Orlando!!! What was the contest, you ask? It looks like Orlando is the city we have returned to again and again, and outside of our home state, it is the city that tops the chart of most visits by our family. There is just something about all the family friendly attractions that keeps calling us back for more fun. In the past ten years, we have visited Orlando six times. In those visits, we have made tons of family memories, but I worked really hard to narrow it down to just ten.
Orlando is widely known for being the perfect place for kids to play, but its pretty fun for grownups too. After the stress of getting married and graduating from college and finding jobs, we felt like we needed a vacation. We found our inner child at Disney World, and proved that you are never too old to wear Mickey ears.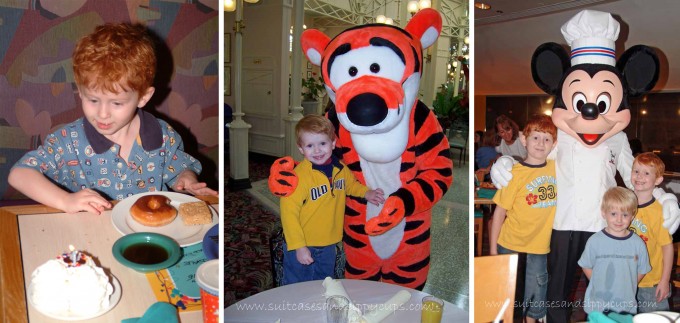 ~Each of my three older boys celebrating their third birthday with Mickey~
Three third birthdays celebrated in style at DisneyWorld. Three is such a magical age to visit Disneyworld! Kids are fully into the magic of the characters and rides at that age. If you time your visit just before the third birthday, their ticket to Disney is free! That was motivational enough for us to start a tradition of spending each child's third birthday at Disney World, where we have made some really great birthday memories.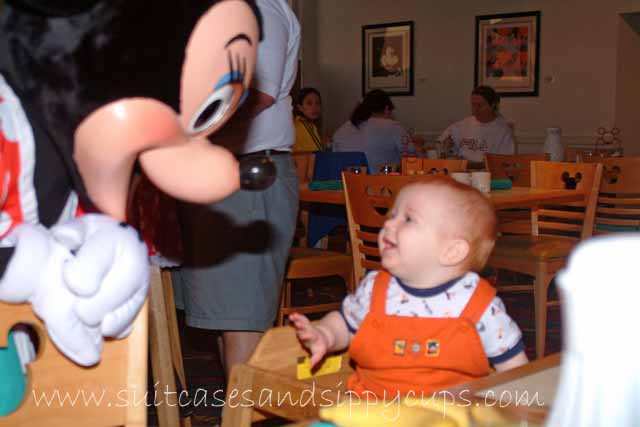 Taking each of our children to Disney World on their third birthday meant that there were younger siblings to tag along. Watching a baby's eyes light up at the magic of meeting a six foot mouse or a sparkling parade is truly memorable.

Whatever your age, the first time you see Cinderella's castle is memorable. Watching your kids take in that moment is nothing short of breathtaking.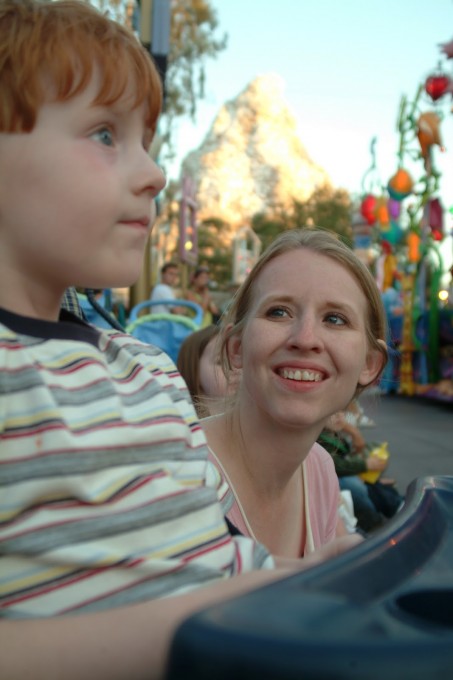 I have a special affinity for parades, although when you are parent, parade watching changes from watching the parade to watching your children watching the parade. Disney World offers some the best parades and shows around and when the parade lights up the faces of children, it somehow makes spending all day standing in line for Dumbo worth it.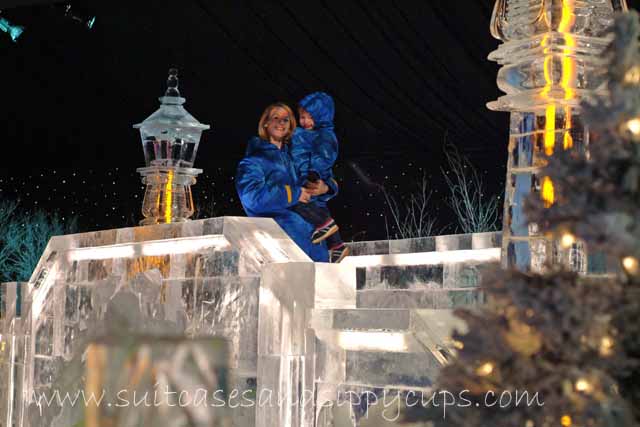 It's not just all Disney, all the time in Orlando (although the Mouse is certainly the king). There are plenty of other family friendly activities to love. During our first Orlando visit with kids, we happened upon an exhibit at the Gaylord Palms that seemed like a good way to pass the evening called ICE. Not only was it fantastic to be surrounded by all that cold and ice in that tropical location, but it began a yearly tradition that we continued at the Gaylord Texan at home.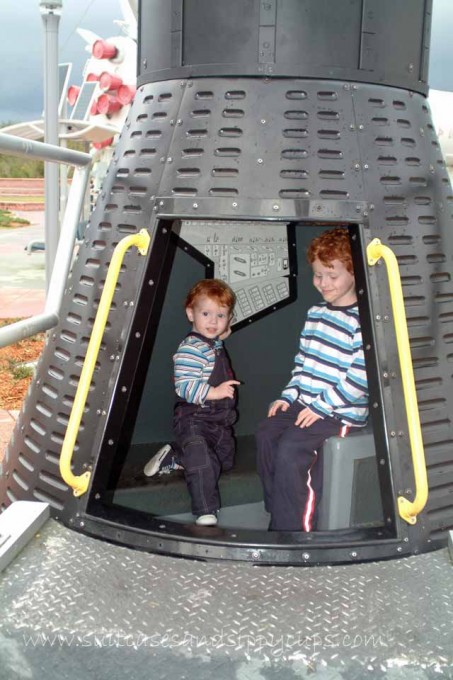 Spacemen-whether Buzz Lightyear or Buzz Aldrin-have always held a fascination for our family, so a visit to Kennedy Space Center is order whenever we visit Orlando. Showing the kids the ins and outs of the space program helps them dream big.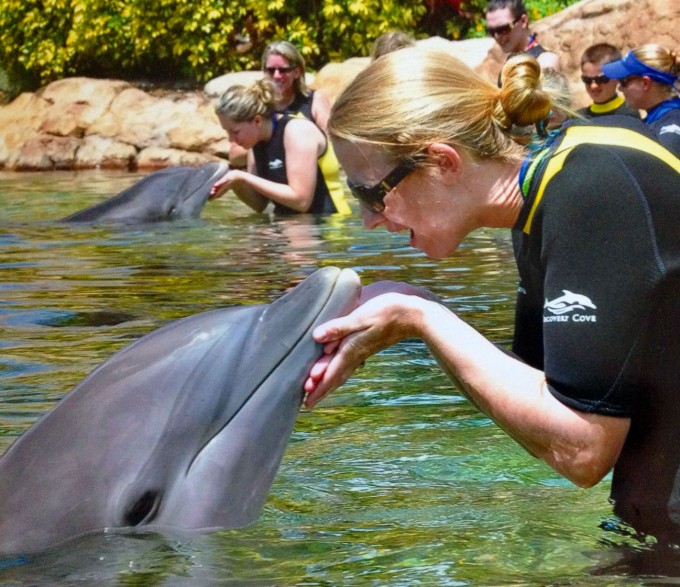 Swimming with dolphins has always been on my bucket list, and I finally had the chance to do that at Discovery Cove. It was awe inspiring!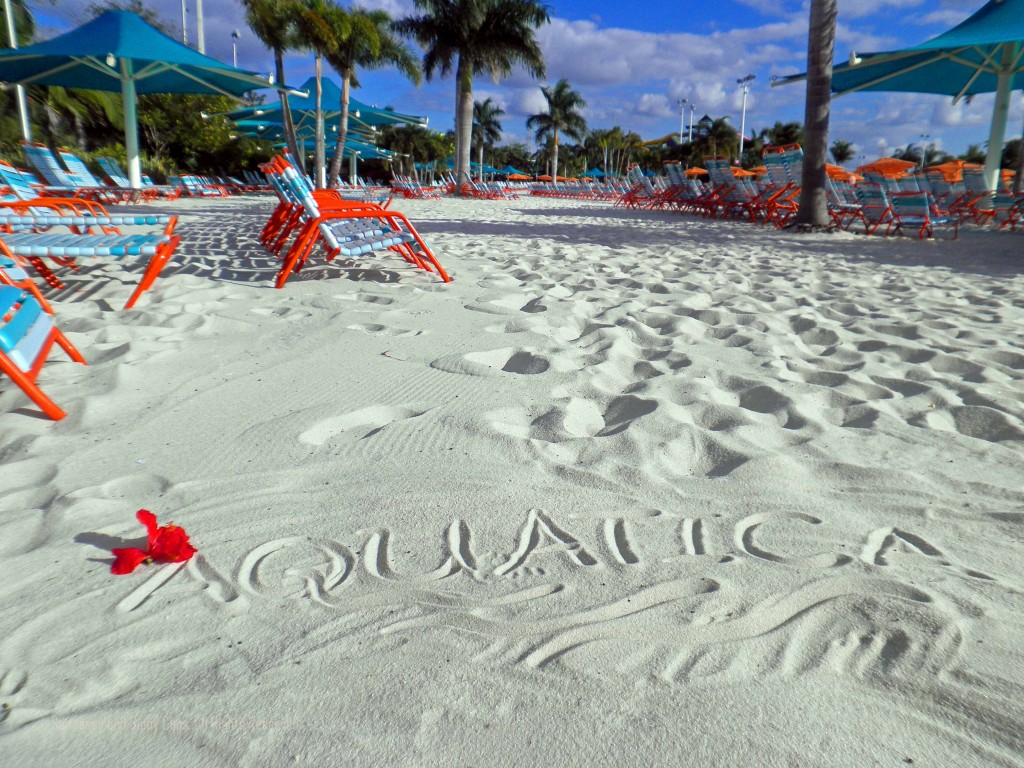 It was big news in Texas when we learned that Aquatica would be opening at Sea World San Antonio. I was very lucky to get a sneak peak of Aquatica Orlando to enjoy the white sands, fun rides, and amazing animal encounters.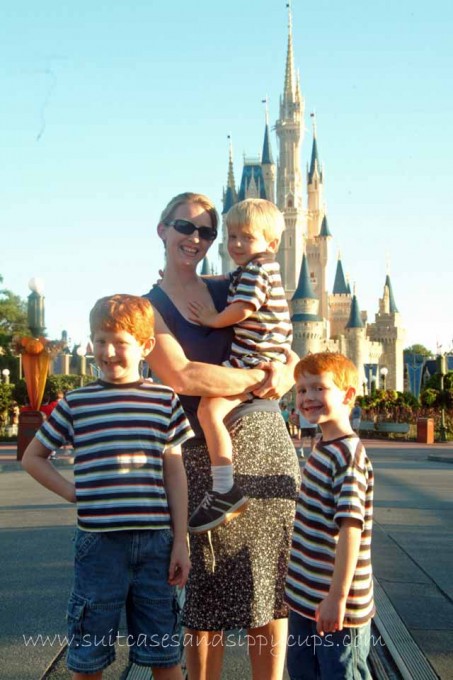 ~Someone teeny tiny is hiding in this picture~
The day at the Magic Kingdom when I realized that we would be adding another member to our family. That was three years ago, so if you have been following the pattern you can guess that another trip to Orlando is in order. We have plans to spend a week in Orlando in November to celebrate our final family third birthday celebration. In some ways, it is the end of an era for us, but as one door closes, another opens, and I can't wait to see what it is like to explore the sites of Orlando with bigger kids.
Ready to make some Orlando memories of your own? Head over to Visit Orlando and join #TMOM Twitter party 9 pm EDT 7/6. RSVP for prizes at TravelingMom.com