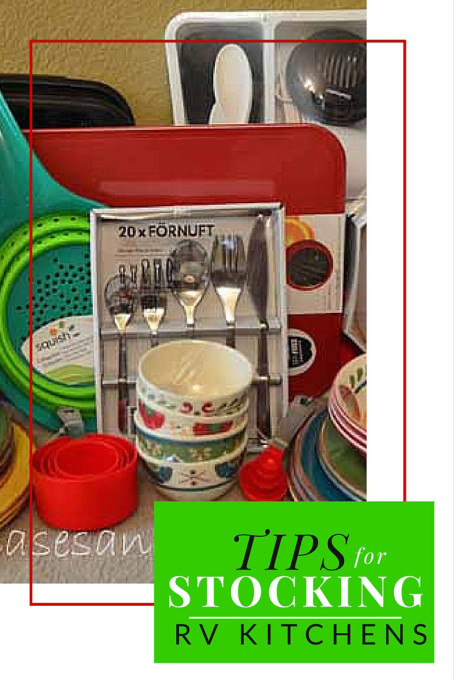 One of my favorite things about my camper is the kitchen. I really like the bathroom too, but it's more of a love/hate relationship in there. Everything about the kitchen makes camping so much more fun. There's just nothing like watching other campers stand in the rain with an umbrella over their charcoal while you push the button on your microwave. Although there are many features that make my camper kitchen feel like home, it's much different than my non-rolling kitchen. The limitations of an RV kitchen can make it difficult to stock, but I have learned some dos and don'ts of stocking a camper kitchen.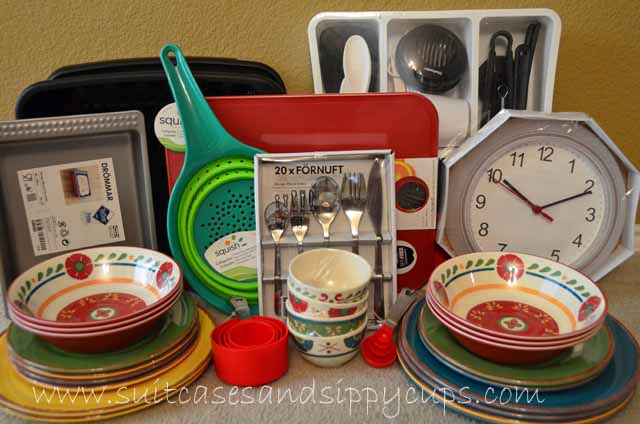 ~New Kitchen Gear-I love these dishes~
~Don't try to recreate your home kitchen in your camper. There just isn't enough space.
~Do make a list of the kitchen supplies and utensils you use at home for one week. A dry erase board on your refrigerator is a great place to jot down the tools you use at each meal. This is an important step in stocking your camper or RV kitchen because it forces you to stock up for the cook that you actually are rather than the cook you want to be. While I might dream of needing a pasta extruder and a mandolin for every meal, the truth is that I am more of a can opener kind of cook and need to plan accordingly.
~Do take a look through your home cabinets before your make your shopping list. My home cabinets are certainly overstocked with cookware and tools that I can move to the camper without needing to spend any money.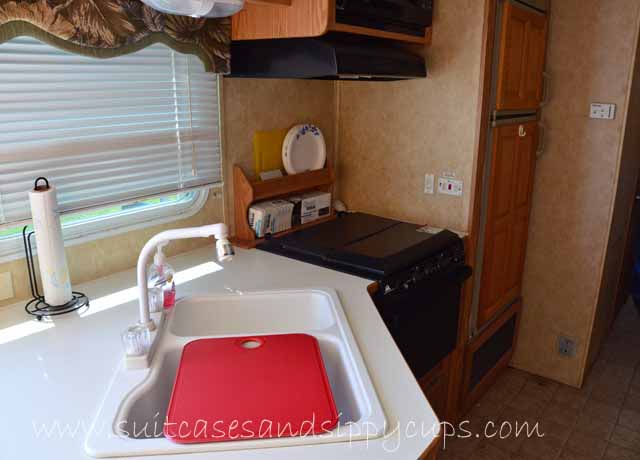 ~Don't forget to measure your space, including your oven, countertops, and cabinets. Finding out that your favorite pizza pan won't fit in your teeny tiny oven just as you're putting your dinner into to cook is very discouraging. Ask me how I know.
~Do plan to shop at a generic store, like Walmart or Target, before you hit the specialty camping stores. Products designed for especially for campers can be lifesavers, but they are usually more expensive. If you can find some of these items in a standard store, you can save some cash.
~Do give your camper kitchen a test drive. Take it out for a long weekend and make sure your supplies and space are workable. You'll likely find a few things you need to add to your drawers and cabinets.