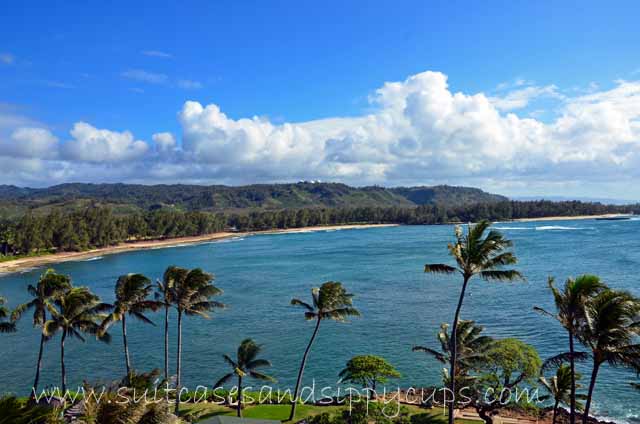 It's just one of the dozens of vistas that take your breath away on the North Shore of Oahu, and it might be the most picture postcard point at the Turtle Bay Resort. Standing on the bluff, you can soak up the waves gently crashing in the protected cove below as the verdant mountains preside in the distance. You can easily drift away into the sea and spray, but three white domes at the highest point on the mountains catch your eye. They certainly stand out as a foreign in the landscape of green and blue, and they are the representation of the biggest "What If" in WWII history.
A plaque near the lookout at the foot of Opana Hill commemorates the first operational use of radar by the United States in wartime. In 1939, an Aircraft Warning System (AWS) using radar was a new technology that was being tested for the defense of American territory. A mobile unit had been sent to the Opana Radar Site, a location 532 feet above sea level with unobstructed view of the Pacific Ocean.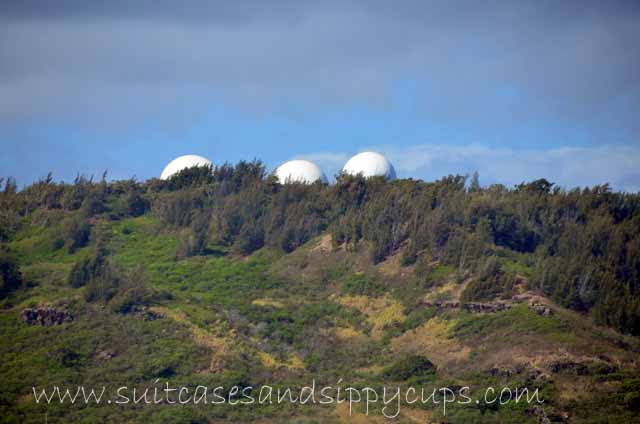 One Sunday morning Private Joseph L. Lockard and Private George Elliot noticed that the breakfast truck relieving them of duty was late, so they continued to practice with the novel equipment past the normally scheduled 7 am monitoring time. That Sunday was December 7, 1941.
At 7:02 am the practicing Privates were shocked and confused to see a large echo on the scope, and were uncertain what the reading indicated. The pair reported their findings to Lt. Kermit Tyler at the temporary information base. Lt. Tyler, an inexperienced pursuit officer, reasoned that the blips indicated the anticipated B-17 bombers expected from California that morning and his orders were simple:"Don't Worry About It."
That simple command set off a firestorm of what-ifs that would haunt Lt. Tyler until his death in 2010. What if he had known that the "blip" represented 50 incoming planes? What if the radar had indicated the planes were approaching from the north instead of the expected east? What if he had known that an enemy submarine had been spotted and fired upon? What if Lt. Tyler had notified his superior officer? Would there have been time to scramble US forces for a counterattack?
Based on the evidence, the historians say no. It was already too late for Pearl Harbor.
~Today I am linking up with Budget Travelers Sandbox and R We There Yet Mom?~