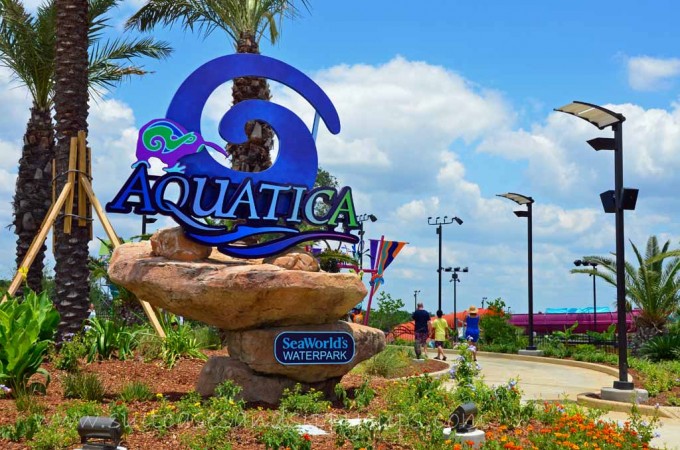 Crowds have been anxiously awaiting the opening Aquatica San Antonio and this weekend guest finally had a chance to see how South Texas has been transformed into a South Seas oasis. Navigating a new park is difficult without some first hand information, so here are the inside tips to make the best of your visit.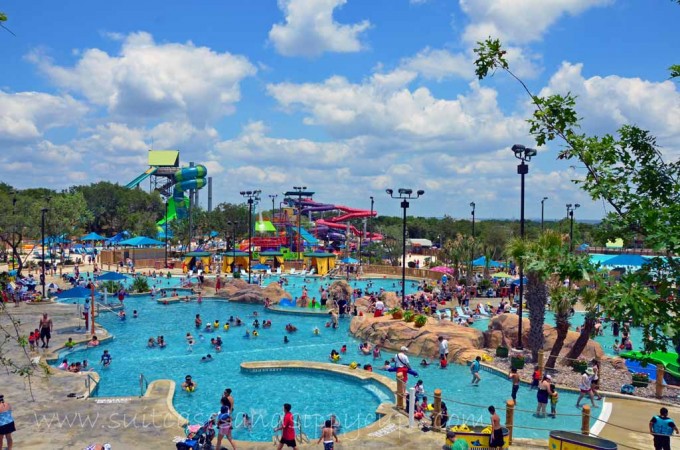 Choose a place to call home inside the park.Cabanas and exclusive lounge chairs are available for rental, but you can also stake your claim at any of the lounge chairs surrounding the pools and beaches. Beachside lounge chairs fill up quickly, so come early in the day if you want a place on the beach.
Every destination has a "best kept secret" and at Aquatica this secret seems to be the beaches at the back of the park near Wallhalla Wave. During opening weekend with the park at maximum capacity, the centrally located beach at Big Surf Shore was packed, while the beach at the back had plenty of room to spare.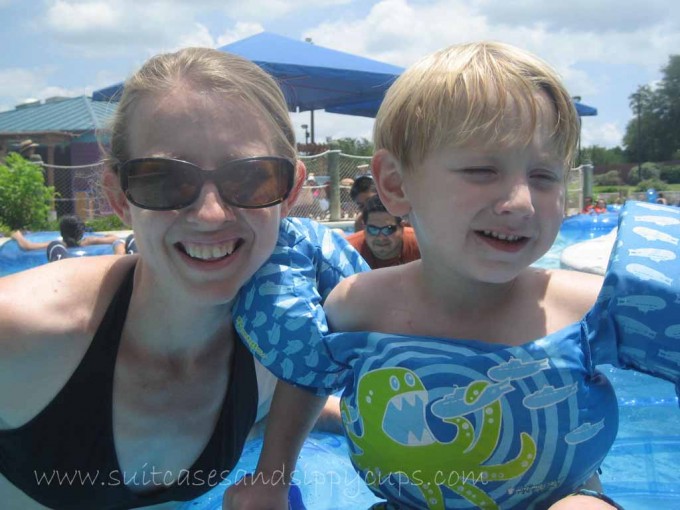 Locker rentals are available, but require two stops. The place to pick up the locker keys is not located in the same vicinity as the actual lockers. If you find the lockers and are wondering how to get a key, ask someone to point you in the direction of the rental desk. Lockers are $7 with a $10 deposit.
Speaking of lockers, there are two sets and both have benefits if you consider your needs. Lockers can be rented from Waterstone Grill and are located next to the large dressing rooms. Choose these lockers if you won't need to access your belongings many times during the day, as it is somewhat out of the way from the center of the park. Lockers are also available next to Big Surf Beach. Choose these lockers for a more centrally located choice, but be prepared to carry your things to the dressing room at the end of the day.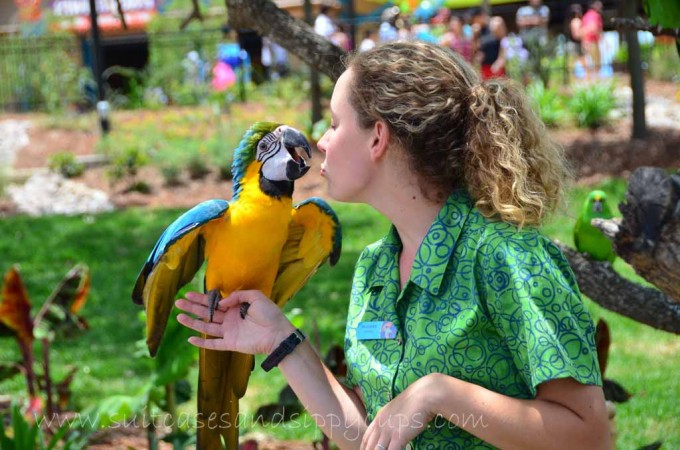 Keep a lookout for animals. In all the splashtastic excitement it's easy to forget that you are in a park that specializes in animal interactions. Throughout the park you will find trainers with a variety of animals that you can touch and photograph while learning more about the species.
Dining options are limited. Waterstone Grill offers the only hot meals in the park, although you can grab quick snacks and sandwiches from Mango Market. For more options, consider eating in the SeaWorld park, although keep in mind that you will have to stand in line to renter the Aquatica.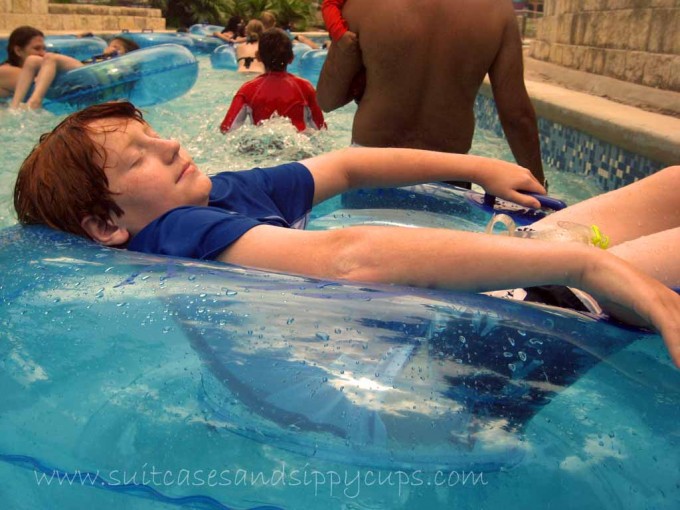 If you do choose to eat at Waterstone Grill, check the daily schedule for showtimes. A stage show plays throughout the day and can be a perfect entertainment for the kiddos while they eat and recharge for the rest of the day.
Lines for the signature rides (Stingray Falls and Wallhalla Wave) stay about the same length throughout the day. Unless you are one of the first people into the park, you will not save time by doing these rides first thing in the morning. There did seem to be a slight lull in the crowd just after lunch, so if you aren't an early riser and want to find the shortest lines, try right after lunch.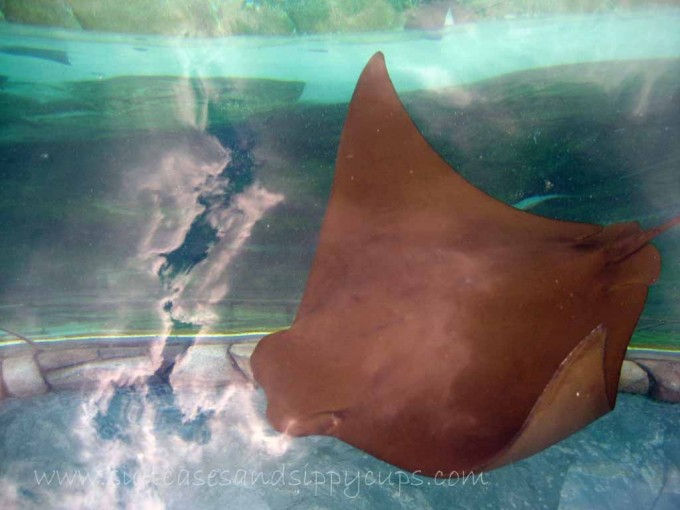 A BIG HUGE warning about Stingray Falls: Children above 36 inches are allowed to ride, but they will not be allowed to launch if they are crying, or seem to be scared in anyway. This rule is not posted on any signage, but is strictly enforced in order to "save" your child from trauma. It does not matter if your child is upset because they got sand in their eye and everyone around you attests to this fact and it will do you no good to try to stage a raft sit in to attempt to get the lifeguard to let the raft go. (Ask me how I know.) Just be warned that you will be turned away after standing in line for over an hour if you cannot assure that your small child shows no emotion (and no, I am not in any way bitter.)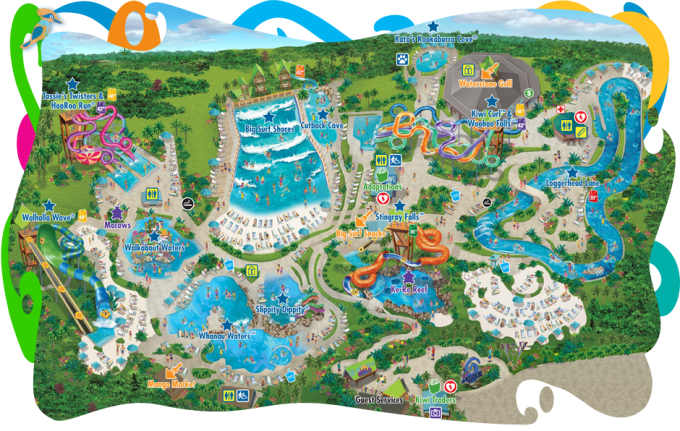 Check the map. The park is laid out in such a way that different parts of the park are twisted and turned together and not necessarily intuitive. Stroller and wheelchair paths are also somewhat hard to find. Take a good look at the map before you go to help you find your way to all the fun.
~SeaWorld San Antonio hosted me and my family for the opening weekend of Aquatica. They did not require that I express any particular viewpoint and all opinions are my own.~
Now it's your turn. Travel Tips Tuesday is the place to share your best traveling tips. Link up below and let us know how you make the best of your traveling experiences.