For such a small town, Waxahachie has a large concentration of strange, unusual, and just plain what-were- they- thinking wacky. Likely, it would only be known as a town you would blink and miss on your drive from Dallas to Austin was it not for the hugely popular Scarborough Faire that occurs there each spring. But, Renaissance festivals aside, it is quite possible that Waxahachie should be known for its penchant for the weird.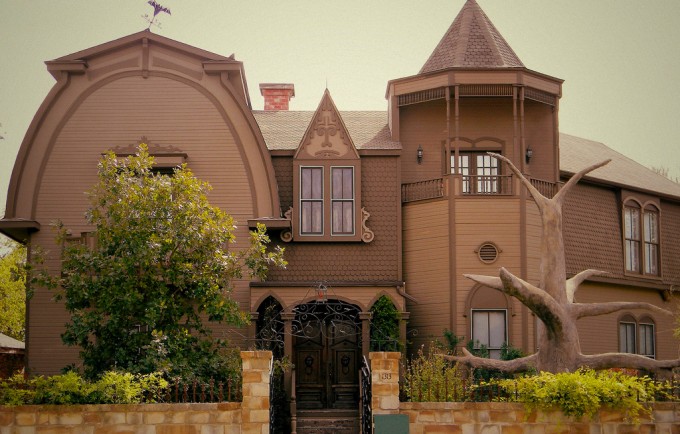 Munster Mansion
No, you haven't stepped onto the back lot of a Hollywood set. This is the personal home of Charles and Sandra McKee, who would likely be described as just a normal couple who live in rather abnormal domicile that painstakingly recreates the Munster's home at 1313 Mockingbird Lane. If it weren't head scratching enough that the monstrous mansion juts out of the rural Texas landscape with typical homes on either side, upon closer inspection you learn that the fanaticism extends beyond the façade. Inside every detail that could be seen in the 1960s sitcom, from the coffin shaped phone booth to the trapdoor leading down to Grandpa's laboratory, has also been recreated. Fortunately for the McKee's, not every room was shown on the screen, so they were able to use some leeway in designing the bathrooms and other personal areas.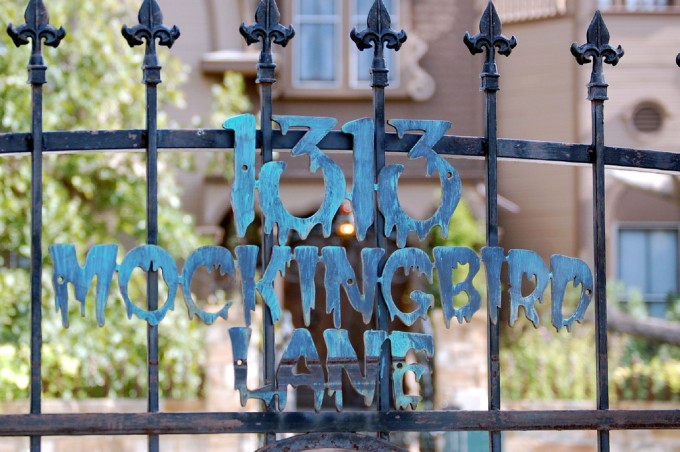 At the suggestion that the love of all things Munster might have been taken a bit too far, Sandra McKee insists that she simply enjoys Victorian furniture and her home is a perfect way to marry her passion of antiques with her love of the television show. And she insists that they are just ordinary folks living an ordinary life. It certainly seemed like a typical home when I visited on a Sunday afternoon. Kids were riding their bikes in the driveway and enjoying the sunny day, and were it not for the carriage-like Koach in the driveway and the gargoyles perched on the stone posts, I might have been convinced.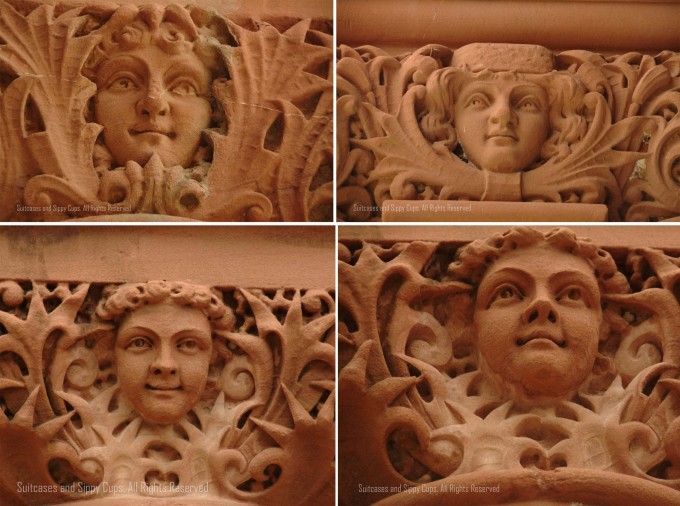 Waxahachie Court House
There are more historic courthouses in the state of Texas than in any other state, so it can't be that unusual to run into a county seat with a story to tell. The Ellis County courthouse certainly doesn't disappoint, both in its stunning architecture and its sordid legends. As urban legends go, the details are fuzzy, but the gist of the tale involves an immigrant stone carver named Harry Herley who was hired to create the stone detail of the design in the new courthouse. Legend holds that Herley took a liking to a local girl named Mabel Frame and chiseled out his love in the form of beautiful likenesses of his beloved.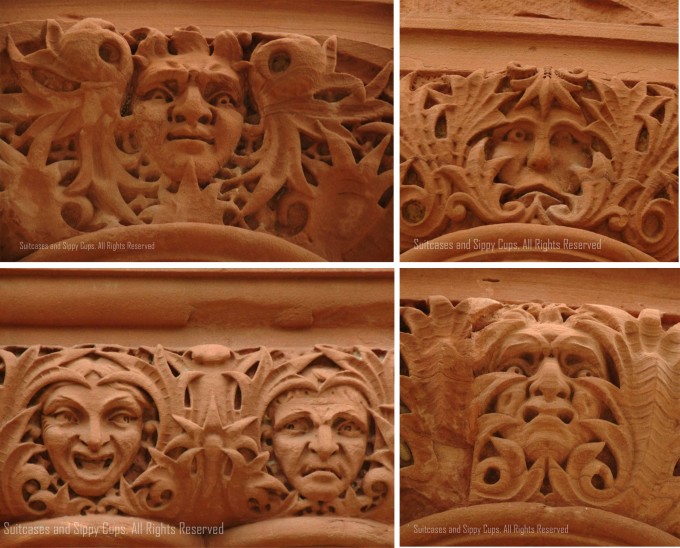 Mabel must not have been easily impressed and she shunned his affections, leading his work to take a drastic and grotesque turn,as each subsequent sculpture revealed his increasing rejection and hatred. Whoever said "Hell hath no fury like a woman scorned" likely never examined the works of Mr. Harry Herley.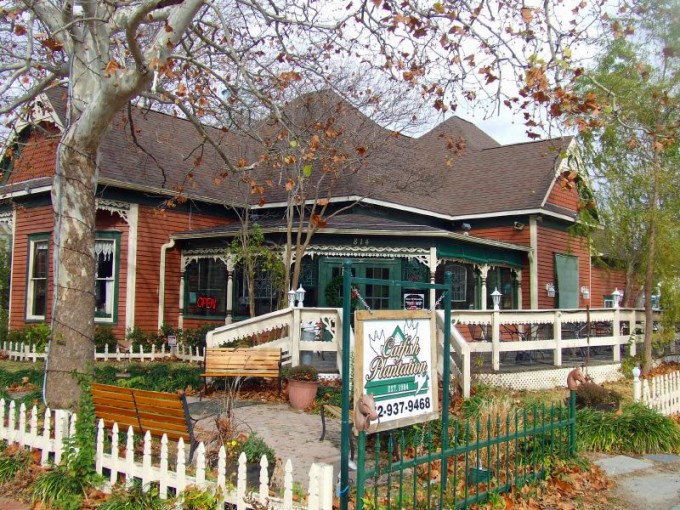 Catfish Plantation Restaurant
Why settle for a simple meal when you can have an outstanding catfish dinner alongside a haunted cast of characters? From the exterior, the charming Victorian house looks as though it belongs in an episode Andy Griffith rather than Ghost Hunters and although many patrons report nothing unusual, just as many report spooky sightings. The culprits include an old farmer named Will who likes to flirt with young women by playing with their long hair or touching their shoulder, a woman named Caroline who is irritated by the presence of others in her house, and a young woman named Elizabeth who was killed in the house on her wedding day. Whether or not you believe in ghosts, you should at least come for the food that includes some of the best catfish and hushpuppies around. If you happen to meet Will, Elizabeth or Caroline, you can consider that a bonus, or go running for the door, depending on your mood.