Inspiration comes in all forms, but it is sometimes hard to nail down the precise insight that directs life choices. The folks at easyJet want to see that inspiration in black and white, so they have started an initiative to encourage bloggers to write about the people, places, and moments that have stirred their wanderlust.
Who: My Eighth Grade Librarian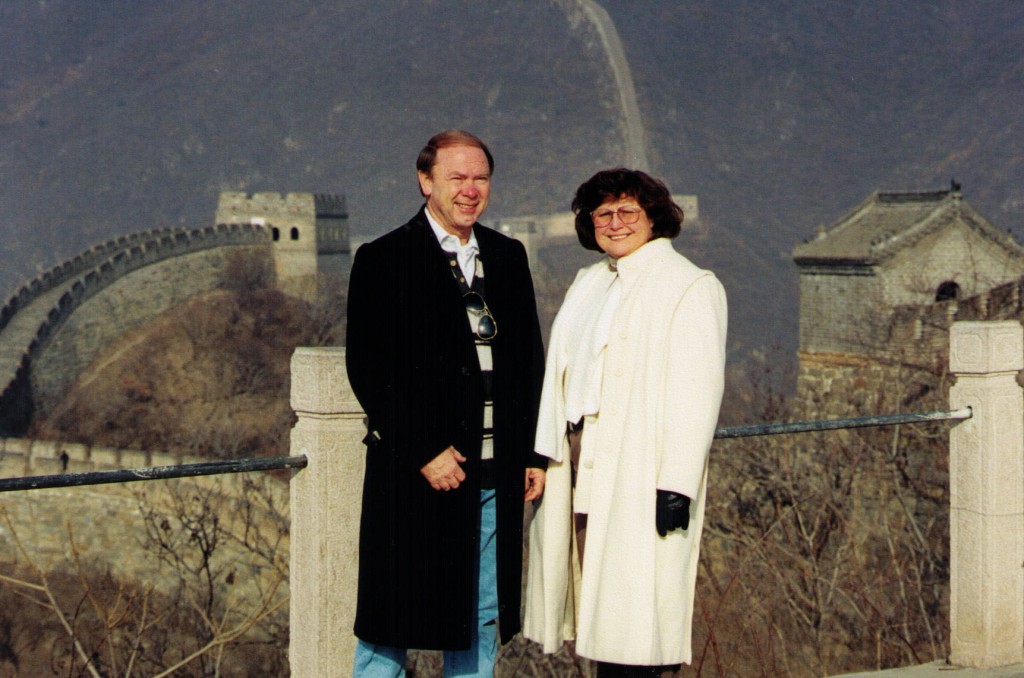 She had a reputation for being so tough that the students bestowed on her the moniker of "The Bear." One of the most horrifying experiences of my academic career was standing in her office as she called my parents because I had lost my library card. That same year, our class was a guest in the library as she shared photos and stories from her most recent trip to the concentration camps of Europe. As she described in vivid detail the sights, sounds, and smells of the trip, I was enraptured by the idea that I could get on a plane and go to the places that I had read about in books. Even though I had never been on a plane or even left my home state, I was hooked.
If my life were a novel, that little bit in the library would be foreshadowing, as they next year, I began dating the bear cub. If I thought the library card incident was scary, that was nothing compared to the terrifying fear of being introduced to your former teacher as their son's girlfriend. The fear was extremely short lived (and likely completely blown of proportion in my young mind) as they immediately welcomed me as a member of the family and I had the unique opportunity to join them in their travels.
They took me on my on my first plane ride, my first view of the ocean, and my first trip outside the country. And then they became my in-laws. They are my traveling role models and I hope to be just like them when I grow up.
Children have a way of inspiring their parents to do all kinds of things-things you thought you would never do, or things you never had the guts to do, or things that you don't want to do at all. Kids also have a way of inspiring you to do the best possible things. As a parent, I have the most awesome task of framing my children's perception of the world. They are counting on me to provide them with experiences that generate growth. Whether it is the first taste of a new cuisine, or a trip to an ancient monument, travel is a living lesson that they are citizens of a world filled with wonder. Traveling is a way to say without words: "Go! Grab Hold! Savor every moment! Be Inspired!"
2001 was a year of firsts. My first son was born and while we were still adjusting to one another we found ourselves on our first overseas trip together. As we prepared for that trip, the naysayers came out of the woodwork to proclaim: "You can't go overseas. You have a baby." I stubbornly ignored the unsolicited advice, declaring the baby to be portable and that traveling need not be sacrificed on the altar of good parenting. But in the back of mind, I still had niggling doubts.
Two days into the trip the quiet gnawing insecurities of before had become a yelling, screaming tot with jet lag and teething pain. In a fit of desperation I declared "Apparently, you actually can't travel with a baby." In a last ditch effort to salvage some of the trip, I took my cranky travel companion to check out the home of the Bard. Our wanderings carried us to the Holy Trinity Church where Shakespeare and his wife are buried. I was carrying my son in a backpack, talking to him about the church and what we were looking at around us.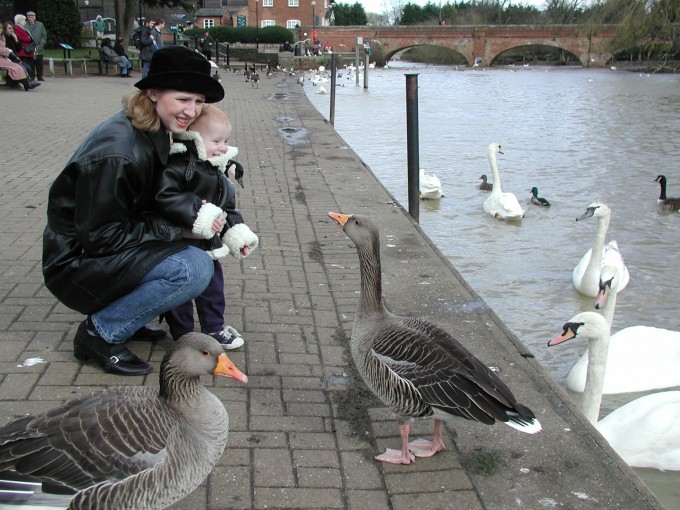 A lady stepped up to the altar where I was standing and listened briefly to my conversation with my son. For a moment, I was certain she was going to think that I had lost my mind, as I was blabbering about Shakespeare with a drooling one year old who was chewing intently on his fist. But, then I heard a crisp British accent say, "Don't worry that he is too young to understand what you are saying. Everything you say and everything he sees will make an impression on his little brain." I chatted with her for a moment about how I wanted to take him to see new places and new things because I was certain it would help him to develop. She ended our conversation with a sweet, knowing smile and said "Keep doing good." And then she turned and walked away. In that moment, I knew that I had to press through the hard parts of traveling to drink in the amazing parts of traveling-both for my children and for myself.
It would be impossible to choose a single place that has inspired my travels. Every place I visit finds some way to make an indelible mark on my soul, and only whets my appetite for more. As counterintuitive, as it seems, I have to say that being at home inspires me most to travel.
I love my home and love the people that share it with me. When we are at home, I am very nuclear, preferring just to cocoon with my little family and soak up the moments of inactivity. After a while, usually a short while, my brain starts to get twitchy and my feet start to get itchy.
There's a certain glint in my eye that my husband has learned to recognize before I even speak the words, "Let's go somewhere."
Playing his part in the never ending game, my husband asks, although he knows the answer, "Where do you want to go?"
Now it's my turn. I reply, "Anywhere but here. I've seen here. I'm bored with here."
That's when we know we are about to begin our next adventure.
A big thanks to Lisa at Gone with the Family for tagging me in this initiative. Now, it's my turn to pass on the love.
Stephanie at Mommy Musings
Barbara at Footprints in the Sand
Sandra at Albany Kids
Marina at Travel Experta
Nancie at Budget Travelers Sandbox