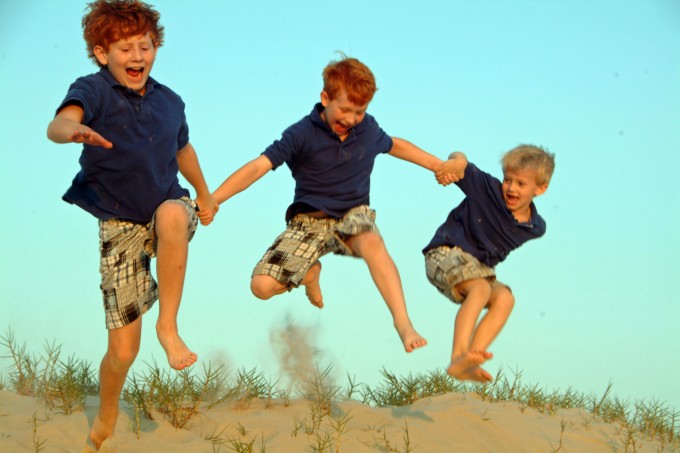 I am very excited (atlhough slightly delirious from lack of sleep) to introduce the new and improved Suitcases and Sippy Cups. This project wouldn't have been possible, or nearly as cool, without the genius of Jeff at Jeff Klein Designs. He has done some pretty big web designs, including the Jonas Brothers, My Jerusalem and now, Suitcases and Sippy Cups. He effortlessly took my jumbled ideas about layout and colors and functionality and transformed them into a great site, while adding details that make the site come to life. See the postcard watermark at the top of the page and the map watermark at the bottom of the page? Those were added by Jeff and are my favorite parts of the overall design. Thanks so much to you, Jeff for all your hard work!
Tomorrow I would like to give you a full tour of the site, but let me just point out some of my favorite features right now. The boxes on the right are the best way to connect with Suitcasesand Sippy Cups. Click on any of those buttons to follow us by RSS feed, Twitter, or Facebook. If you really, really love me, you can sign up to receive updates right to your inbox and never miss a single post.
One last thing before you go: check out the family picture on the right. There are couple of reasons I don't want you to miss that picture. First of all, I had to pay my kids to get them to pose for the picture, so I want everyone to see it so I can get my money's worth. Also, if you click on the picture, you can get the answer to the age old question "exactly what does happen when a totally average family sets out to see the world?" The answer might surprise you.
The site is still a work in progress, so if you click on something that seems to broken, please let me know. You can use the fancy little "Contact Me" button at the top of the page to drop me a line. Thanks so much for being here!