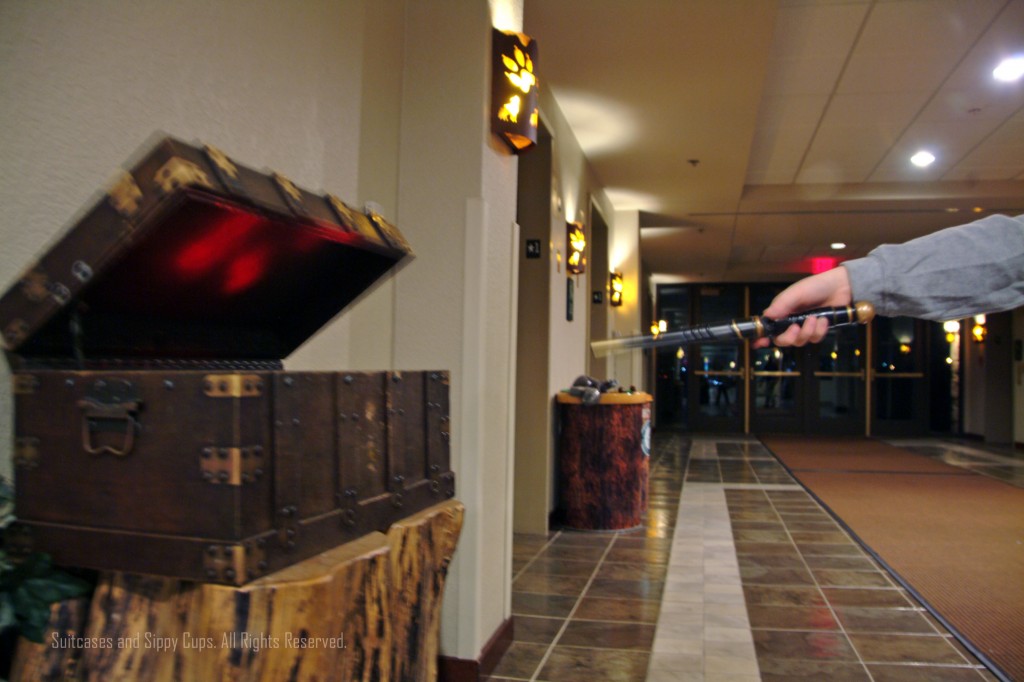 MagiQuest is a great family game and appeals to all ages, but there is definitely a learning curve and it can be frustrating in the beginning. As you play you will become more confident with the nuances of the game, but knowing a few tricks in the beginning can keep you from quitting before it gets fun.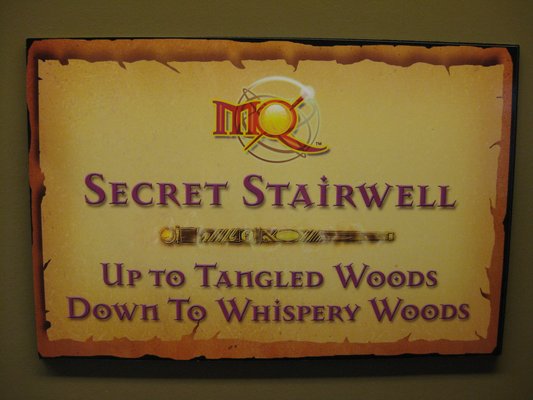 Use the stairs. There is a Hidden Stairway that connects the levels of Magiquest and makes it easier to follow the game. Don't worry, it's not really hidden, it's just down the hall and clearly marked. Sound mysterious though. Using the elevator may seem easier, but it makes the game much more confusing. Many elements are also located in the stairwells, so wear your good shoes. Good news: eat without guilt during your entire stay at GWL. You will burn it off!
Speaking of stairs, if you have a little one, bring along a baby carrier so you can use the stairs. Your stroller will only slow down your quest.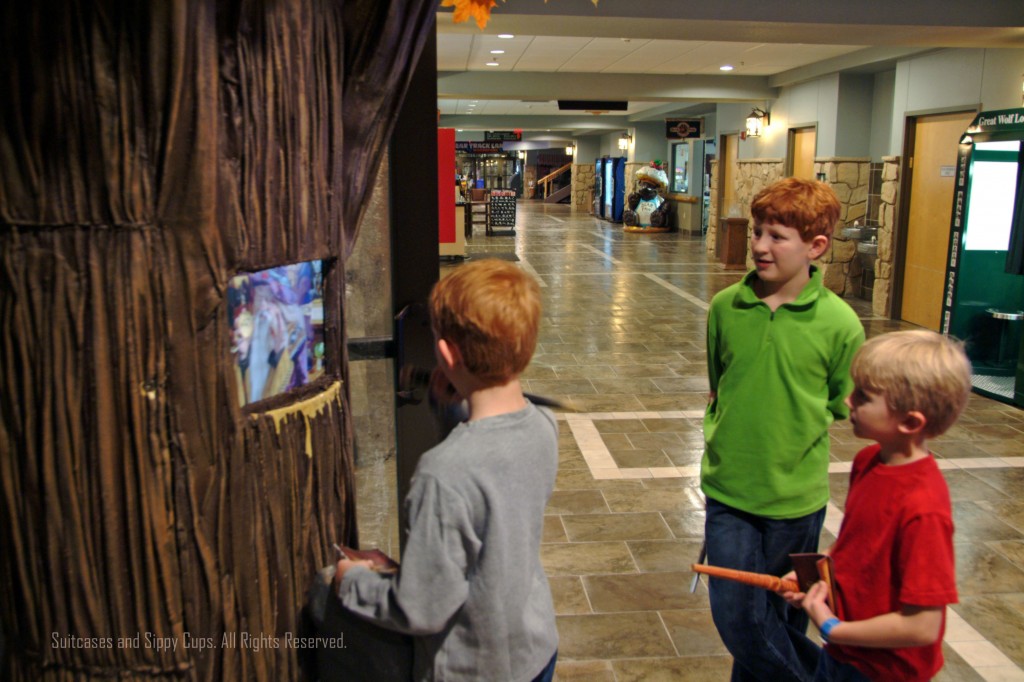 There are two magical trees. One is on the main floor and one is usually on an upper floor. You have to visit the tree every time you want to start a new quest. If you are on one of the upper floors, the tree in the middle is probably closer.
The magical trees can do more than just start quests. You can also check your progress and see what elements you are missing to complete your quest.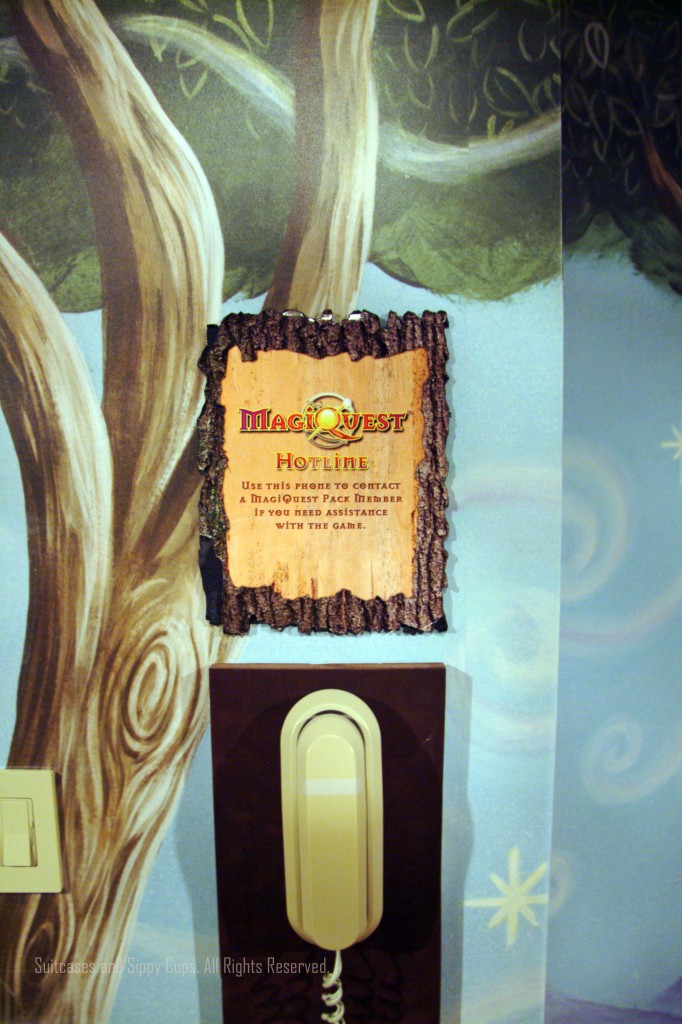 If you are confused, ask for help. You can ask for help in the Magiquest store, or use the telephone near the second tree to call for assistance. Feel free to call and ask for help finding a specific element if you have been searching for a while. There is no shame in it, especially if it saves you from falling in the floor and having a grownup temper tantrum.
Pace yourself. You cannot finish everything that Magiquest has to offer in one visit unless you are staying for four or more days. Wands can be reactivated anytime without losing progress, so bring them back if you visit again.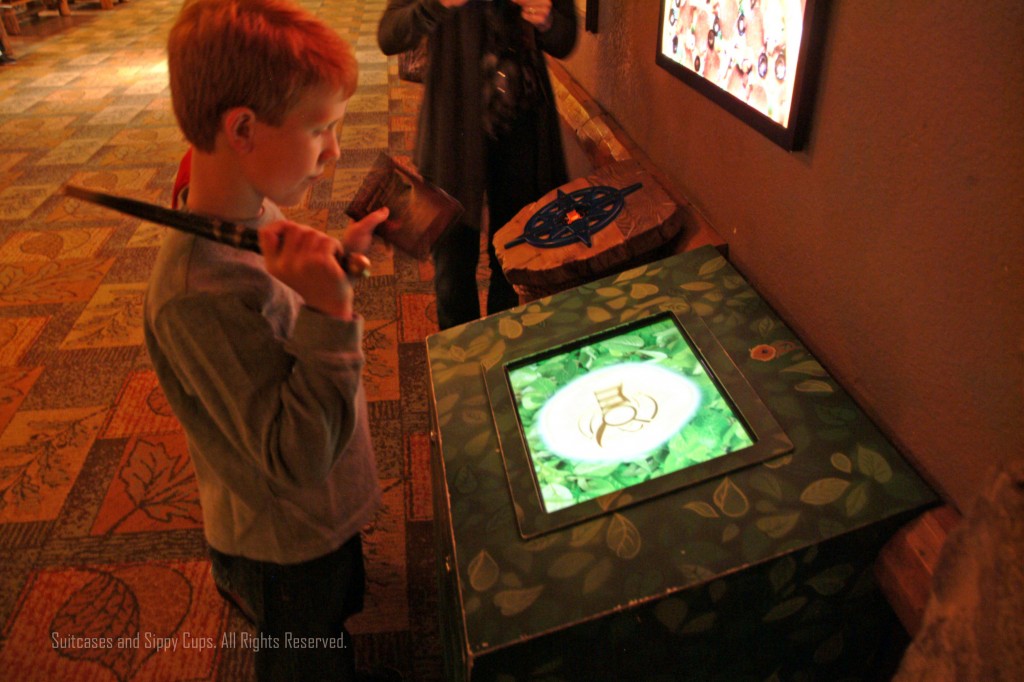 Keep your wands pointed downward unless it is your turn to activate the element, especially if you are on a quest with a group.
Kids younger than eight will probably need adult supervision. Older kids can go it alone, checking in with parents between quests, or bring a pair of walkie talkies to stay in contact.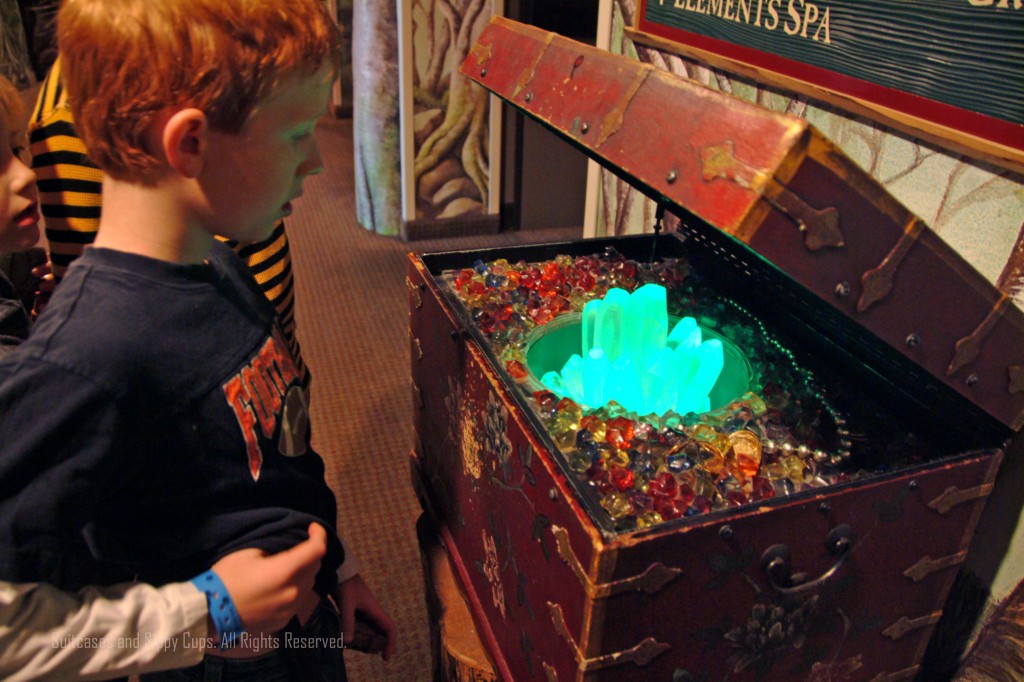 Quests are ranked in the Ancient Wisdom in order of difficulty. The difficulty increases as the clues become more vague with each progression.
Parents, if you want to help your kids out give them back their wand and start taking notes. As you huff and puff your way up the stairs take note of which floor contains which elements. It will come in handy later and save you tons of flights of stairs in searching.
Elements are hidden, but they aren't hidden too carefully. All elements are within the general area near the elevators. You do not need to go down the hallways very far to find them and will not find any near guests' rooms. You might need to look on the ceiling though.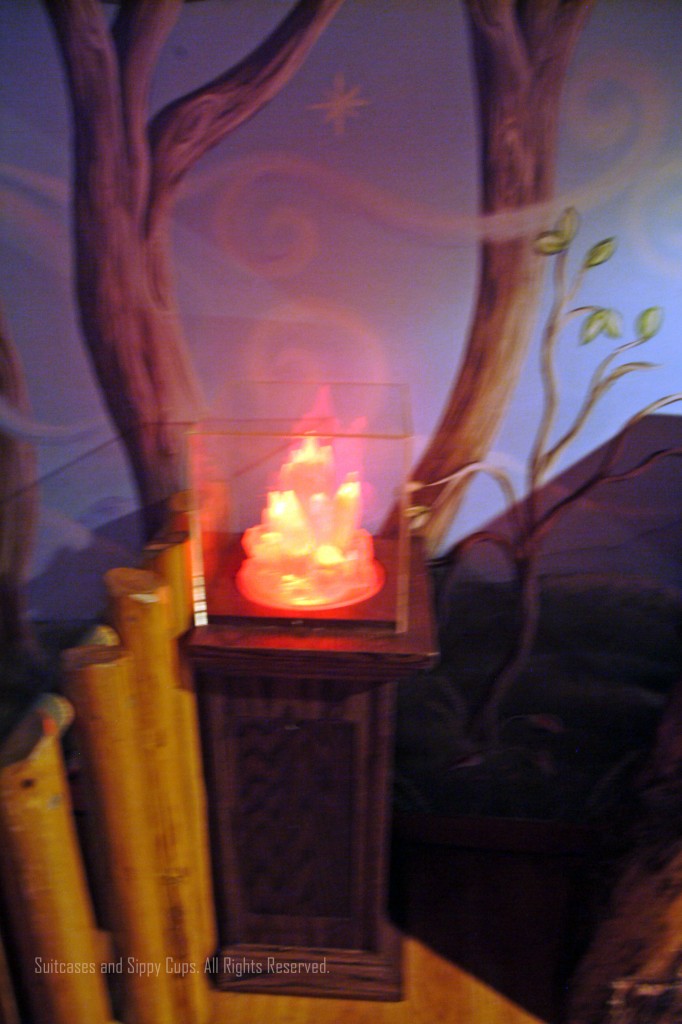 Some of the quests and all of the adventures require the activation of a Hover Crystal. These crystals are located near the magic trees and must be charmed (pointed at) before you can continue. The Hover Crystal will turn green if you have completed all the necessary requirements and will turn red if not.
Slaying the dragon is not suitable for children. It's not that it is graphic, it is just really, really hard to do. There is a certain amount of timing involved and several different charms that need to be activated to succeed. Our kids have never been successful on their own and, I'm not going to lie, there have been tears. (Don't worry, I'm okay now.) If you are having trouble, come back when the area is not busy. Extra wands flying around can really miss with the system and make it impossible to slay the dragon.
Your wand will work for four days from the time of activation, but can be reused at any other visit. Once you get the hang of it, you will want to keep questing again and again.