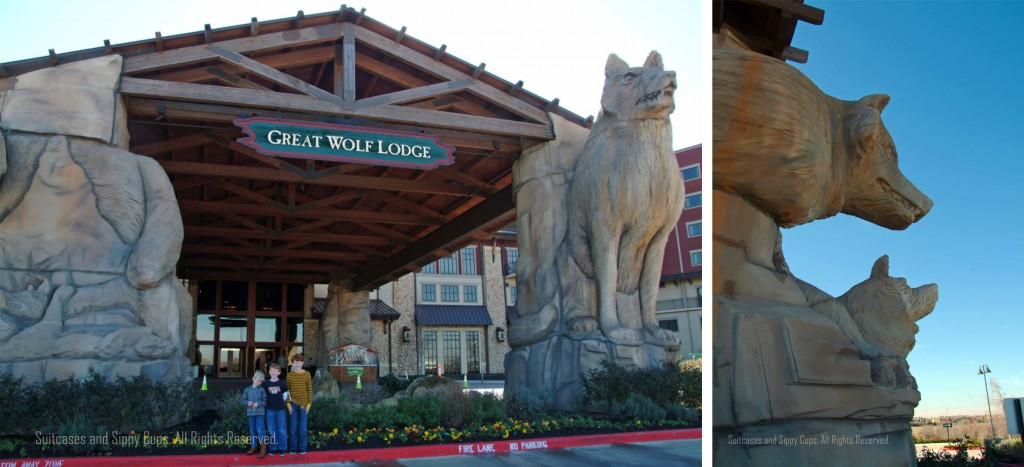 Great Wolf Lodge is one of my kids' favorite places to play, and since it is local, they are regularly howling for another trip. Although we love the fun that GWL has to offer, it is way more than we would usually spend for a single night so we have to enjoy the splurge sparingly. When we do get a chance to answer the call of the wild, we want to make sure we get the most of our time and our money. This is how we usually plan a two days and one night at GWL. Keep in mind, though, we are pinching pennies when we arrive, so consider this the cheapskate's guide to having a great time at Great Wolf Lodge.
Day One
1: 00 pm-We arrive and check in. The nightly rate includes two days admission at the waterpark and we want to be sure to enjoy every minute. Rooms are not expected to be ready until 4:00 pm, but since we almost always travel mid-week and off season, our room is always ready at 1:00 pm. Just in case, the kids wear their swimming suits, so there is no need to dive into suitcases to hit the waterpark.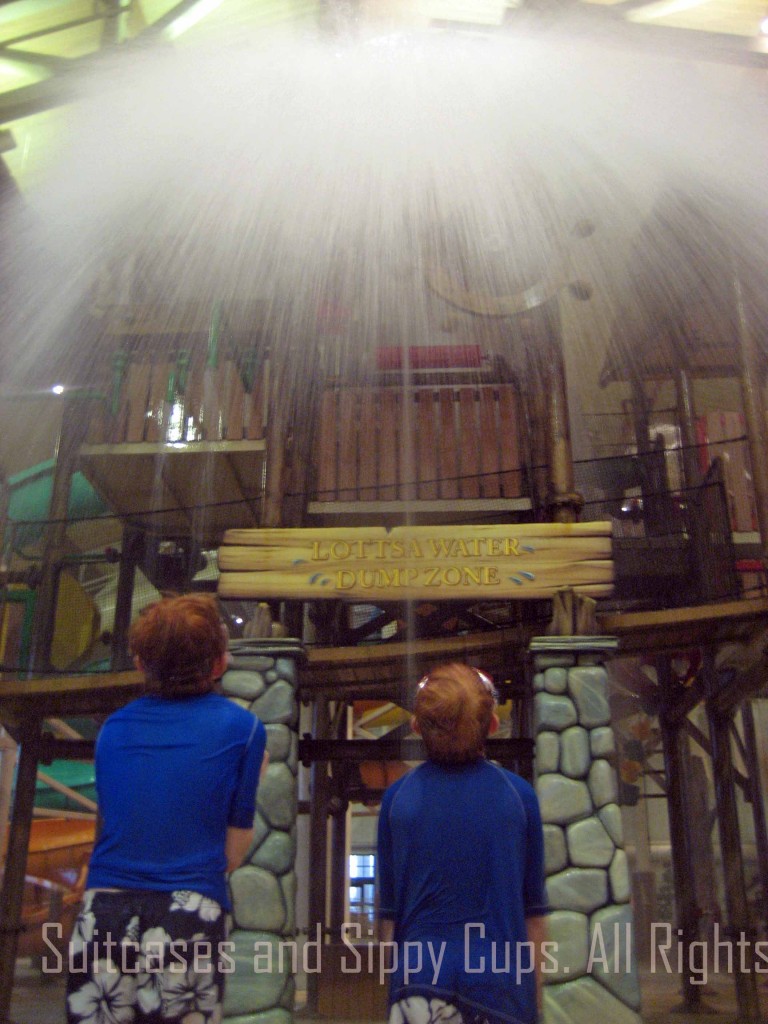 5:00 pm-By now, everyone is waterlogged and starving, so we head to our room to shower and change into normal clothes. Quickly, people begin clambering for dinner, which we will usually enjoy from a cooler in our room. Sometimes we leave the hotel and eat a quick dinner somewhere nearby. Of course, we could also eat at any of the restaurant choices inside GWL, which are wonderful, but not usually in the budget.
6:00-Time to check out the water-free activities at the Lodge, which for my kids means MagiQuest. We have found this to be a very crowd free time to quest, as most other families are eating dinner or finishing up at the waterpark. Sometimes the kids want to change into their pajamas before starting on their MagiQuest, because it's just more fun in slippers.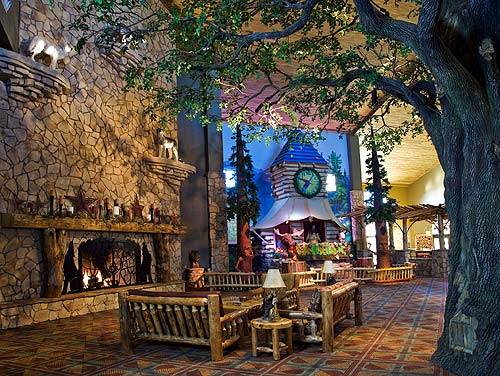 8:00-The Clock Tower and Story Time starts at 8:00, with kids joining together in jammies to enjoy the show. When the kids were younger, this was the last activity of the day, but big kids are (sadly) still rarin' to go at 8:00, so we hit the waterpark for one more hour of water fun. This is the best hour of the day, as the park is completely quiet and often we have the whole place to ourselves.
9:00 Waterpark closes. We head back to our room for baths and a sweet snack before climbing into the den for a short hibernation.
Day Two
8:00-Up early and into swimming suits in three seconds flat. Breakfast is served in the room and I spend a few minutes laying out clothes and packing up suitcases, so we can make a quick getaway at check out time. When we checked in the day before, I requested a late check out, so we can stay in our room until 1:00 pm. Late checkout is limited and may not be available during peak season, but be sure to ask.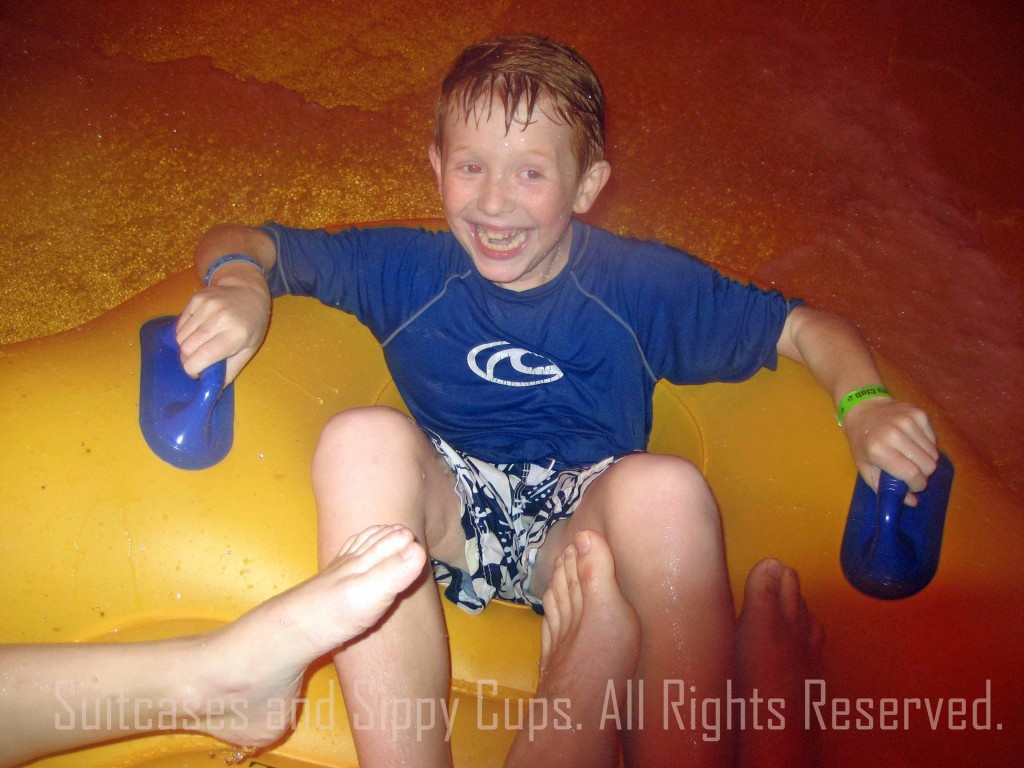 9:00-Waterpark opens and we try to be the first ones in the door. Again, the park is very quiet with no lines and freedom to explore wherever we want. It's a perfect time to work on our Howlin' Tornado record.
12:00-Head to the room for a quick shower and get dressed. Grab all our bags and head for the car. We always keep a separate bag for wet swimming suits so we can find them later if we want to go to the waterpark again. The last bag we grab is our sack lunch and then we check out.
1:00-We usually eat lunch in the eating area near the waterpark. Outside food is not allowed in the waterpark, but we can eat our sack lunch outside with no problem.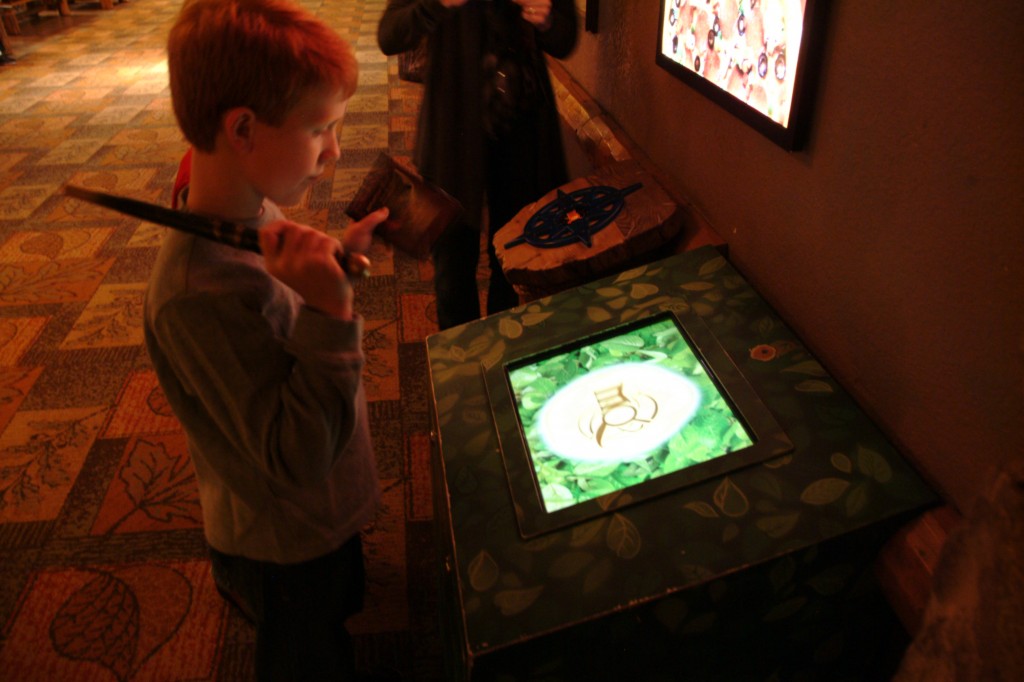 1:30-More MagiQuest fun. You would think they would be tired at this point, but they are not. After all the stair climbing in the waterpark and during MagiQuest, I wonder to myself why GWL even bothers having a fitness club.
3:00-When we get tired of questing, we give the kids the option of hitting the waterpark one more time. A couple more hours in the park and they are finally worn out. We can stay in the waterpark until closing that night, but we never stay that long.
5:00-Head for home for some dinner and hopefully an early bedtime. Well, at least for the parents.
~Great Wolf Lodge hosted our family for a one night stay and offered a substantial discount for our rate. They did not require that express any particular viewpoint and all opinions are my own~