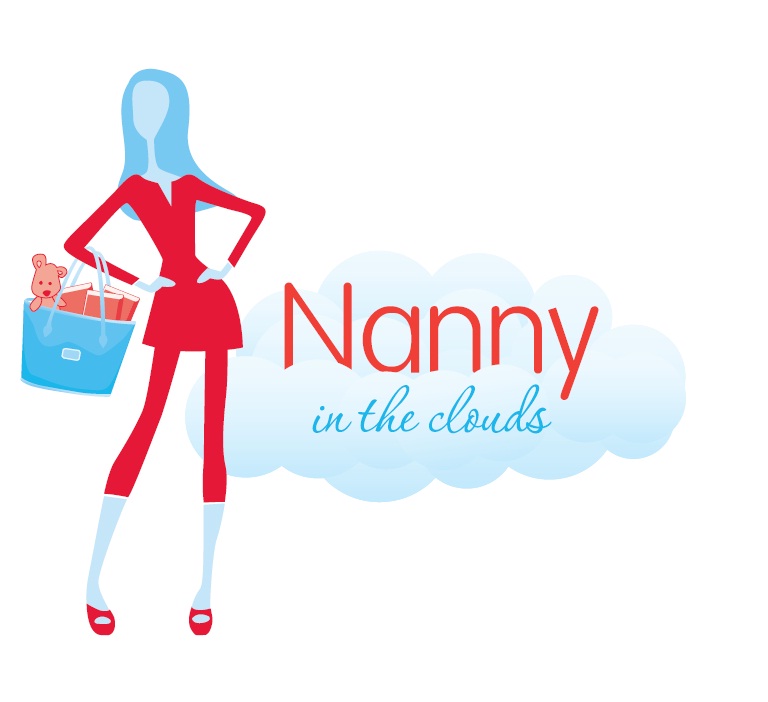 One of the greatest challenges for traveling parents is the airport experience, especially if you are flying alone or you are outnumbered by both kids and suitcases. The logistics of getting from point A to point B with all the children and luggage, plus the stress of being trapped on a plane with no help is enough to keep many parents from traveling at all. Julie Melnick was feeling the stress of traveling to see family alone with two kids when she developed Nanny in the Clouds, an online service that matches traveling families with helpers on board the same flight. I sat down with Julie recently to learn more about Nanny in the Clouds.
What inspired you to start Nanny in the Clouds?
My inspiration to start Nanny in the Clouds was a flight I took last June, where my 2 year old was driving me nuts. I was sitting there, in my seat, thinking about how I loved to travel to see my family in Florida, but also about how I wanted to have another baby. How would I able to travel with more than one kid without help? Between my son screaming, "I WANT TO GET OFF THE PLANE!" and me not being able to take a bathroom break since I had to watch him, I was at my wit's end. I looked around the plane and realized that there were definitely nice people on the plane, I just didn't really know them yet. I was sure that at least one of them would have been happy to help me with my child during the flight, as a babysitter. I just needed to find a way to make that happen. Thus, Nanny in the Clouds was born! I came home and had an informal focus group with my friends, who all have young children. Every single one of them loved the idea. Their support, along with my desperation to have an extra set of hands on my next flight, was the inspiration to it all.
So, walk me through the process. How would I use Nanny in the Clouds for my next trip?
Okay, so if you have a trip planned from JFK to LAX, for example, you would go on the site, register for free, and put in your flight information to see if any nannies come up on that same fight. If there are no nannies currently booked on the flight, you can set up an alert so that when one does sign up, you get an email letting you know. Once you see a nanny available, you can pay $10 to get her contact information to set up an interview. After interviewing her, if you decide to hire her, you need to work out her payment directly with her. You will discuss with her where you will meet...it can be at check in or right before boarding. It all depends on how much help you need.
We have some exciting changes coming to Nanny in the Clouds. By mid-March, you will be able to go on our site, and put in the approximate dates of your travel along with city pairings to see if there is a nanny available in that date range. This way, it will make it a lot easier to find a match, if your travel dates are flexible. This system will be much like booking a flight based on availability or price...it will just be based on whether there is an extra set of hands available on one of the flights. The same works for the nannies. If there is someone who wants to work as a nanny on a flight, she can put in her approximate trip dates, and she will see if there is a family on that flight that is looking for help. She can then book her flight accordingly.
Wow, that sounds expensive! Can I afford to use Nanny in Clouds?
Actually, this is the cheapest way to fly with a nanny ever! Normally, if you take a nanny with you on a trip, you will have to pay for her ticket, her time watching your kids, as well as her room and board at your destination. With Nanny in the Clouds, all you have to pay is her hourly rate. That is the beauty of our site! She is already going to the same place as you, so it is a win-win situation for both! The mom gets childcare, and the nanny makes some extra money on a flight she otherwise would have been doing nothing.
Actually, the flight part of the trip seems the easiest. What I need is someone who can help me manage check in and security with so many kids and bags. Can you help?
Absolutely, I agree! I think getting through the security line is one of the most stressful parts of flying with kids. Our nannies are available to help with any or all parts of the air travel process. You just have to work that out with your nanny.
How do you find nannies to help parents in flight?
We are looking for nannies in a variety of ways; Word of mouth, facebook, college job board advertising, etc. We believe that anyone with childcare experience and 2 good references to show they are great with kids would be an ideal candidate as a nanny on a flight. They are providing the parent with an extra set of hands and some peace of mind in knowing that they are not alone in getting from point a to point b. And sometimes just knowing that can make all the difference in the world.
What about safety?
Safety is our priority. We ask that all nannies provide two verifiable references on their profile. It is up to the mom or dad to do the research to ensure that they are comfortable with this person helping out with their kids. The difference between our site and other nanny matching sites is that since our service takes place during the air travel experience, the parent is always present with the children as well as the nanny.
You are not just a business owner, you are also a mom. Tell us about your family and your travels.
I have a son who is three and a baby on the way! We live in California, where my husband is from, but we go to the East Coast a lot to see my family and friends. Traveling is a big part of our lives and I am passionate about making Nanny in the Clouds available to moms everywhere!