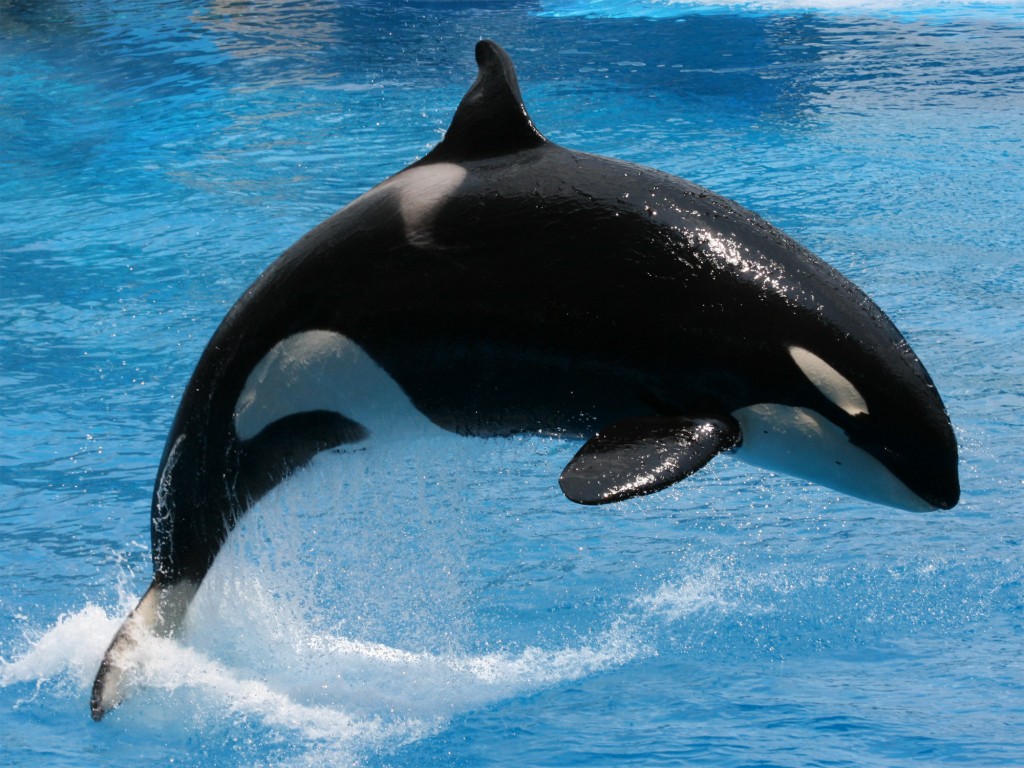 The last few days seem somewhat like a dream, especially as I now sit cuddled up in a blanket with cold, dreary rain falling on the window. I spent the weekend in sunny Florida with a great group of people from SeaWorld San Antonio seeing and experiencing all the new features at the Sea World family of parks. Along with these expert guides, we toured all three (Sea World Orlando, Discovery Cove, and Aquatica) of the SeaWorld parks in Orlando. Although all of these new attractions are fantastic, I am most excited about what's new and happening in my home state at SeaWorld San Antonio.
So,what's new at SeaWorld San Antonio?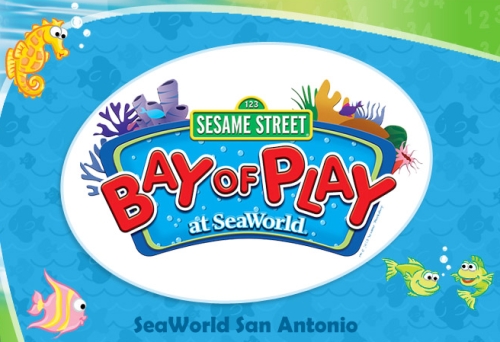 Featuring Elmo, Big Bird and all their friends, this three acre area of family fun opened in the spring of 2011. Exciting shows, including the 4-D adventure Lights, Camera, Imagination! and plenty of kid-sized rides are just a part of the fun on your favorite street. Breakfast with Elmo and pals and "Little Bird's Splash" featuring 22 water elements are also part of your sunny day.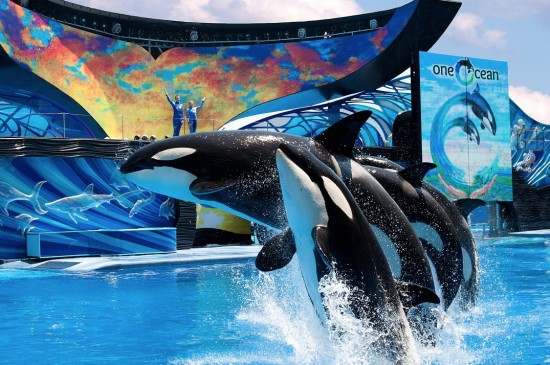 'One Ocean' debuted this spring and summer in all three SeaWorld parks across the nation. Featuring the beloved orca whales, the show uses vibrant energy to remind guests that we are all part of one world that we must work together to protect. The show combines thrilling whale behaviors, including stunts performed simultaneously, as the whales interact with trainers, the audience, and each other in new ways. Add to that the surround sound speakers, brilliantly colored lights, and even fountains that jump and dance along with the whales and you have an unforgettable and heartwarming memory that will inspire the entire family.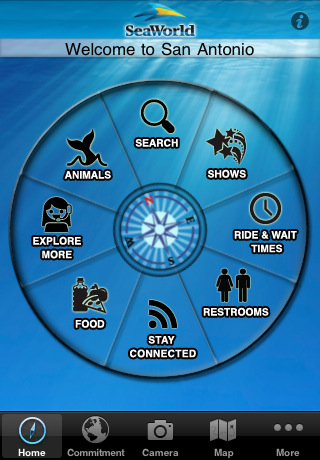 IPhone App with GPS Capabilities
One of the things I have always felt was missing from the SeaWorld experience was a more user friendly map and show schedule. But that has all changed in San Antonio with the release of a IPhone app with GPS capabilities and tons of features that make it so easy to plan your day at the park. SeaWorld San Antonio is the first Sea World park to provide this technology that includes wait times for rides and upcoming show times, The GPS feature makes using the app as simple as typing in any animal or experience you are looking for and watching as a detailed walking map is highlighted for you.
This is a waterpark only SeaWorld could build where you can play side by side with sea. More than just water slides and swimming pools, this a luxury resort with 42,000 square feet of white sand beaches and attractions that combine animal encounters with water thrills. The stingray will be the ambassador animal of Aquatica San Antonio, and the park offers several unique ways for guests to interact with several species of rays. Guests will be able to wade and snorkel through shallow waters where they can touch sting rays as they swim about or feed stingrays from above the water's surface. The park will also feature a family raft ride "Stingray Falls" that passes through a 30 foot tube beneath the water's surface while rays and other fish will swim above. Aquatica San Antonio opens in May 2012.
~Photos Courtesy of SeaWorld~
~Sea World San Antonio hosted me for the weekend in Orlando Florida. All opinions are my own.~