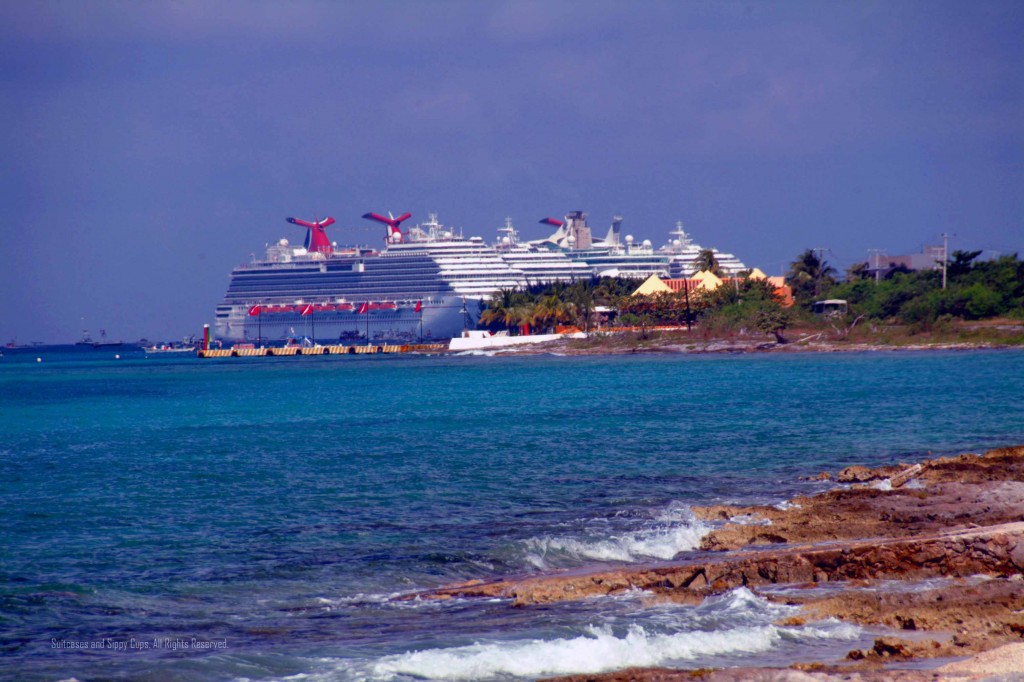 There is the sound of a certain cough or a certain cry that instantly alerts the mommy radar that something is wrong. When it is determined that a quick kiss and a bandaid won't fix the problem, we rely on our trusted medical professionals to help to ease the illness and our worries. But what if you find yourself with a sick or injured kid and you are aboard a cruise ship in the middle of the ocean? Can you trust the medical professionals onboard?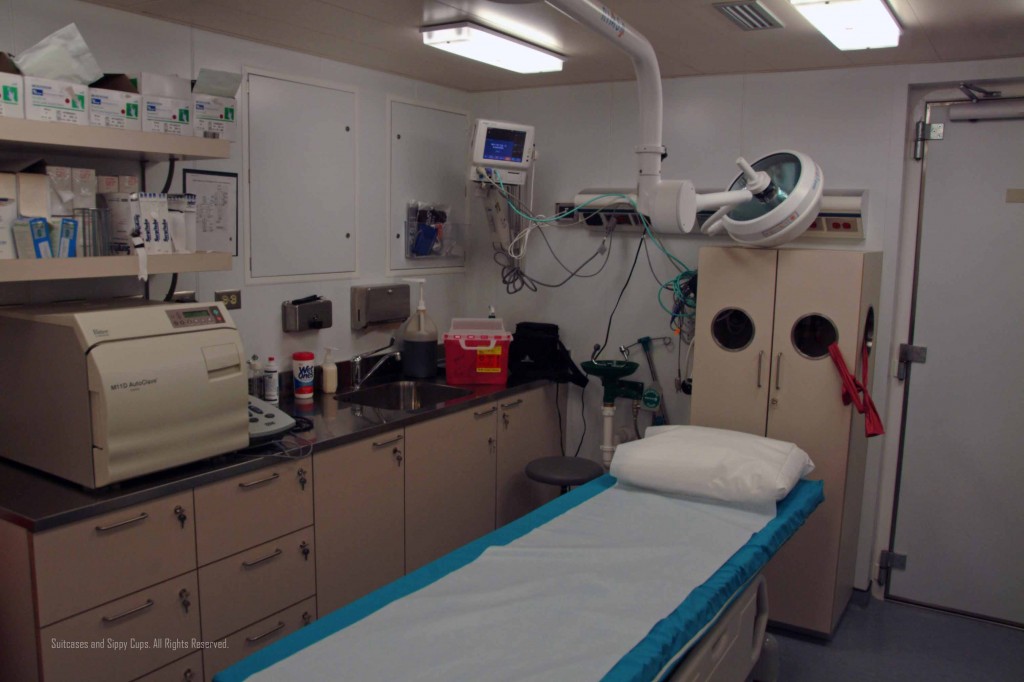 Although, I have been blessed with reasonably healthy kids, with four boys, I have more than enough punches on my frequent shopper card at the local emergency clinic. Broken bones, stitches, yucky colds with trouble breathing-we've done it all. So, when I boarded the Carnival Magic this week with three boys in tow, I had some concerns about what would happen if we needed medical care while at sea. Of course, I knew there had to be some kind of doctor onboard, but I was skeptical about whether I would be willing to trust the level of care for my kids.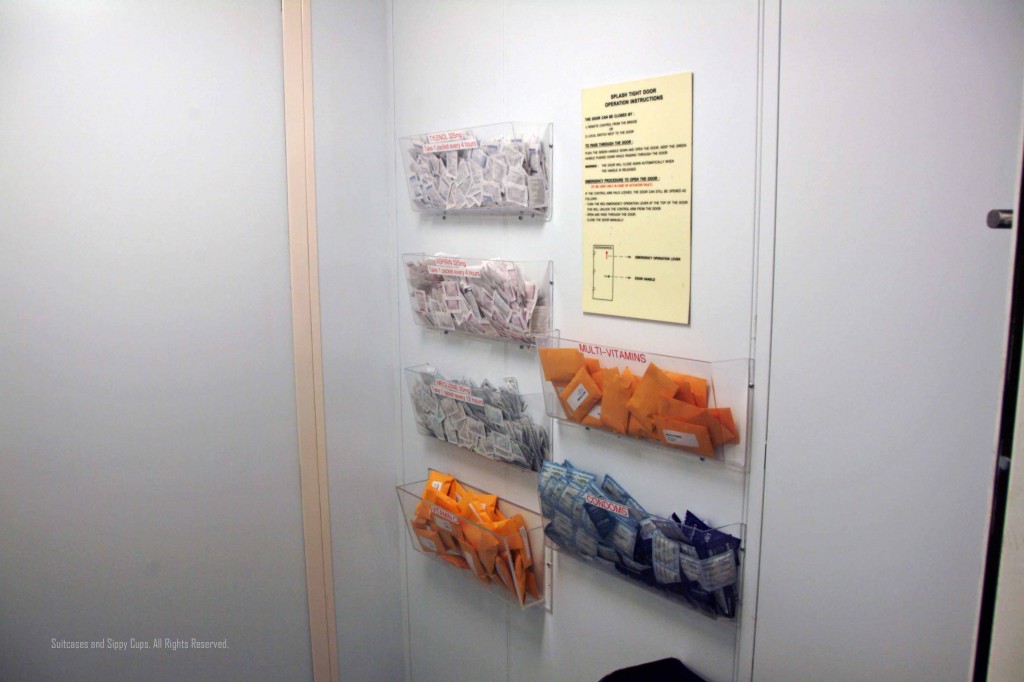 Triage Area of the Medical Center
To ease my worries, I took a trip down to the Medical Center to see for myself what to expect. Dr. Andy Mawson happily hosted me on my tour, and first assured me that all doctors aboard the Carnival ships are fully credentialed and must speak English. So, a real, actual doctor that I can understand? Sounds promising.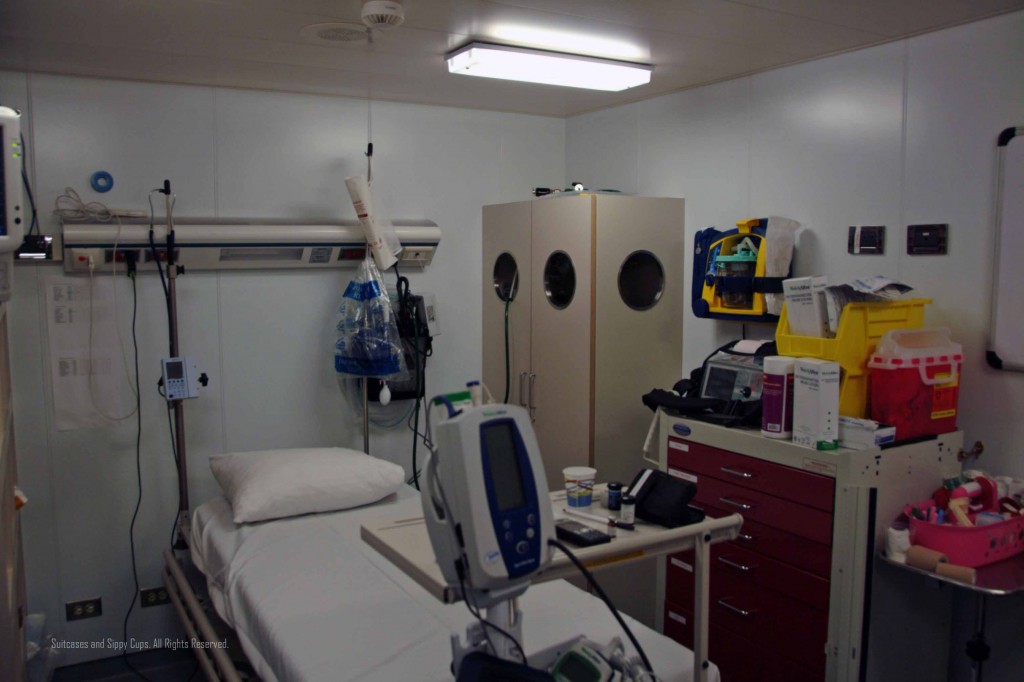 Tight Quarters, but everything you need to treat any kind of emergency
He went on to explain that not only are the two doctors and five registered nurses qualified, but they are also required to have advanced training in traumatic care and attend yearly ongoing education. In addition, the doctors are satellite linked with doctors at Jackson Memorial in Miami should they need to consult in any area or require the assistance of a specialist, such as a radiologist to interpret medical findings.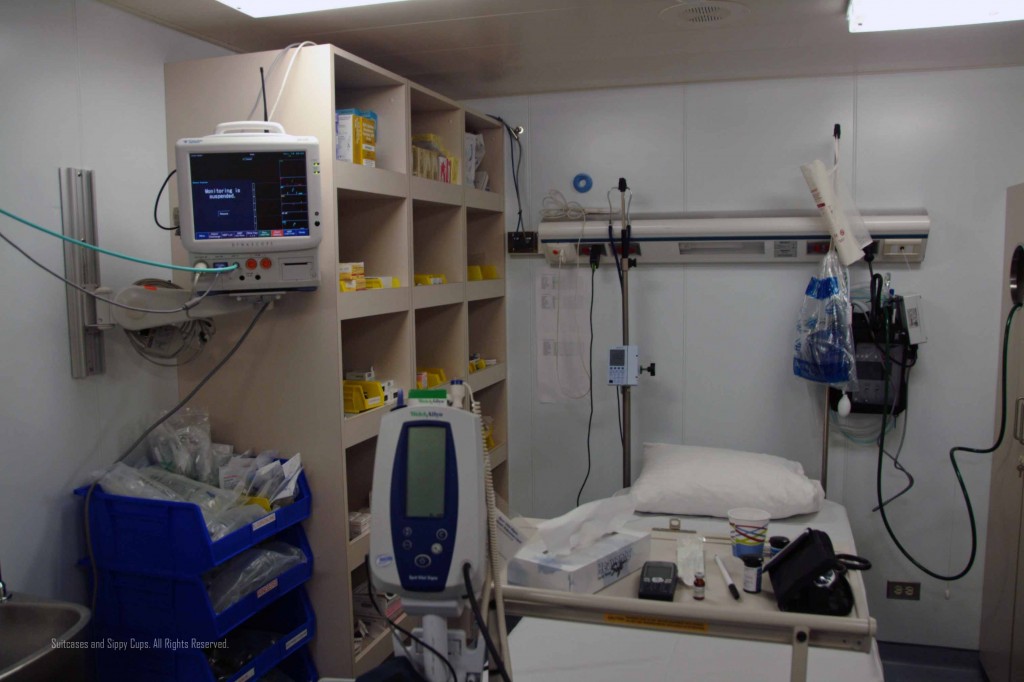 The Medical Center can easily treat any common childhood incidences-strep throat, ear infections, nebulizer treatments, broken bones, or stitches, including antibiotics or other medicines necessary. Knowing that any of these normal child ailments could be handled onboard without a need to transfer to a land based medical facility made me rest a little easier. In more serious cases, the center can fully stabilize in any cardiac or respiratory emergency, and are completely outfitted with pediatric emergency equipment.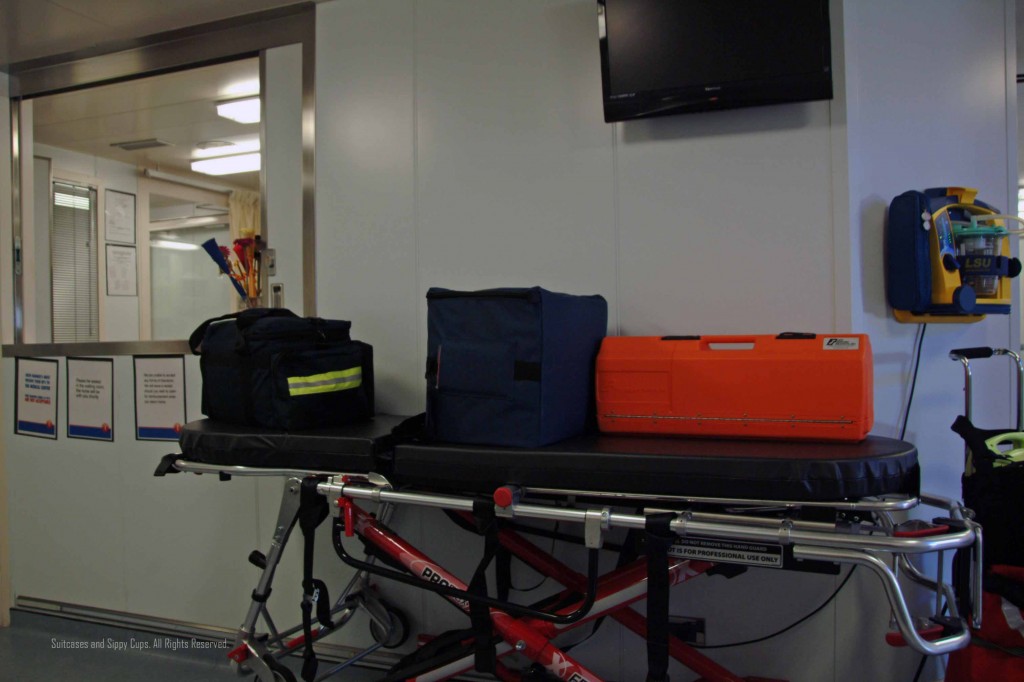 Mobile Emergency Cart~including pediatric supplies
Dr. Mawson was quick to insist that they are not interested in heroic acts. I do think the good doctor is a bit too humble, as I learned that he and his team had just recently worked for over 1 ½ hours to revive a man who was in complete cardiac arrest. Thanks to their expertise, this man is making a full recovery and can continue to be a husband, father, and grandfather to the loved ones in his life. With confidence, I can trust the treatment of my children to that level of medical care and concern, at sea or otherwise.