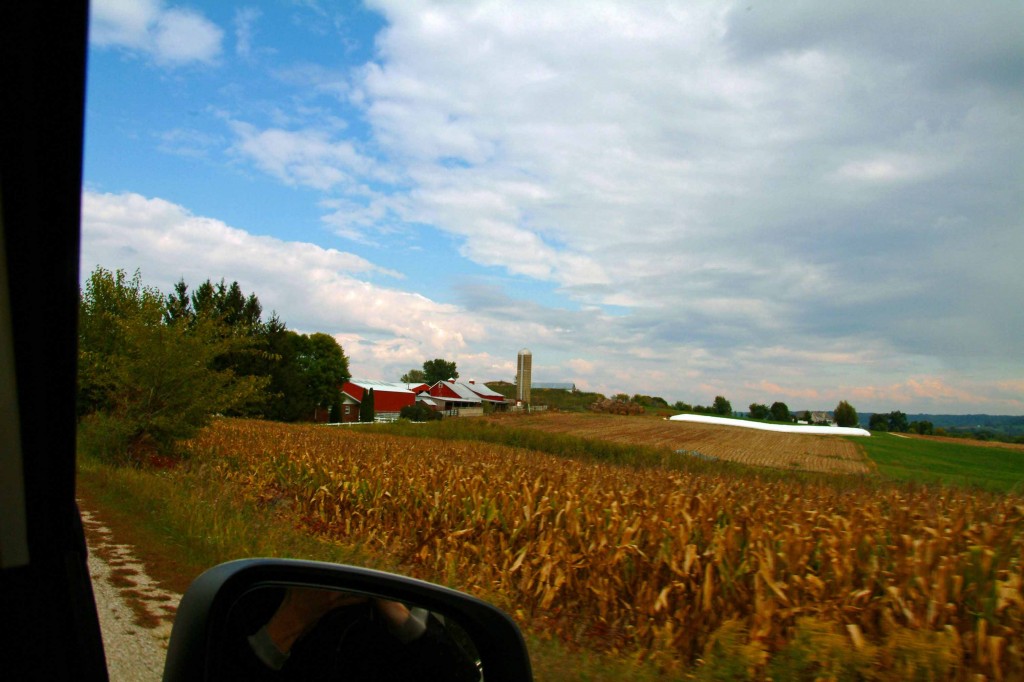 A great picture~~of a mirror.
When you are roadtripping, it is amazing how quickly the scenery can change. On a recent trip, we had the towering skyscrapers of Chicago in our rearview mirror and were still in a fast paced urban mood as we headed north towards Wisconsin. In almost an instant, the scenery transformed into rolling, bucolic hills of green and gold that were dotted with picture perfect red barns paired with proud silos.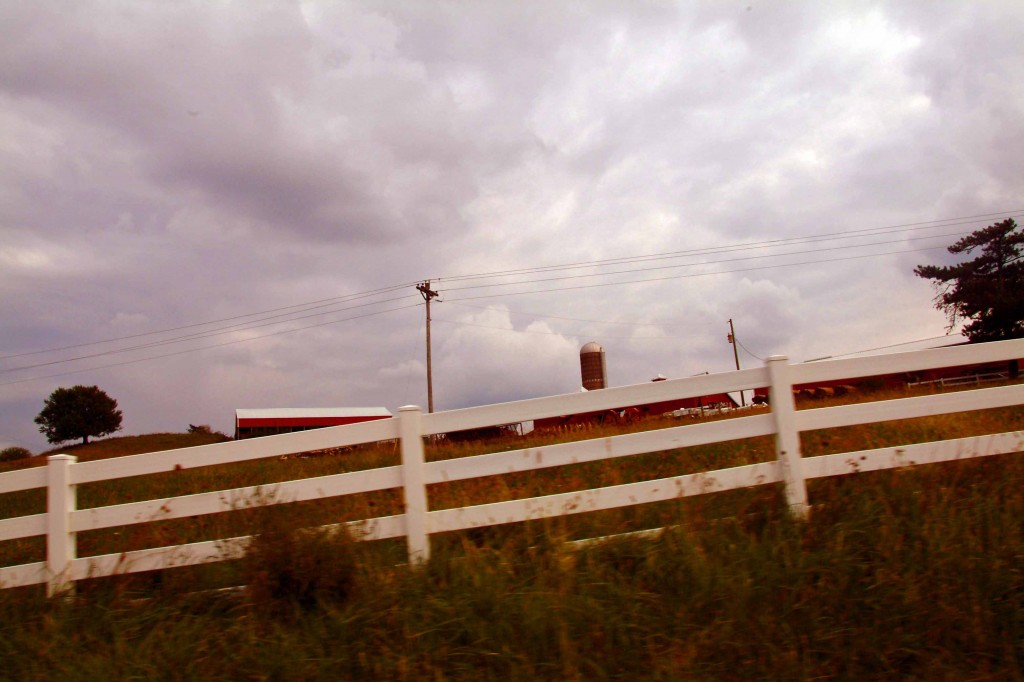 This one is perfect, just imagine it without the fence.
I grabbed my camera, as the top of each hill revealed another green roofed, red clapboard barn, and I wanted to capture the postcard ready image. Snagging the perfect shot while barreling along the highway proved to be somewhat of an elusive pursuit, however. With regularity, we would top the hill and see a gorgeous sprawling scene of farm and field that I would furiously try to capture on film while hanging sideways out of the car window. Then I would spend the next part of the trip lamenting the loss of a perfect shot with seemingly perfect lighting. Like the ebbs and flows of the hills we traveled, this photographic cycle of elation and dejection continued for a good part of our trip.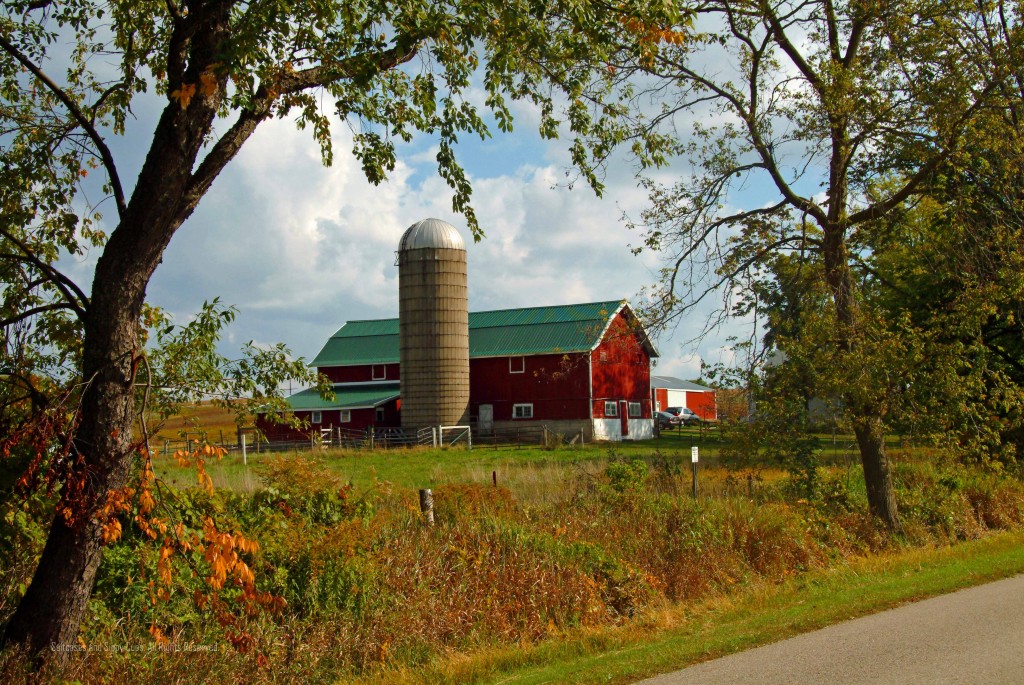 Perfect~Finally!
My dear husband quickly discovered that the only way to stop the madness , and my incessant mumbling, was to stop the car. And so he did. Right in the middle of the road. Not one to look a gift horse in the mouth (and not keen to become road kill), I jumped out of the car and clicked as fast as my shutter could handle. In the end, it may not have been the perfect picture with the rolling hills and checkerboard fields, but I got a picture. Not just a picture of a barn though, but a picture that reminds me that love is expressed in all kinds of ways, and sometimes love comes in the form of a husband stopping the car in the middle of the road for his perfect photo crazed wife.
~This photo is a part of Photo Friday at Delicious Baby and Friday Daydreamin at R We There Yet Mom?