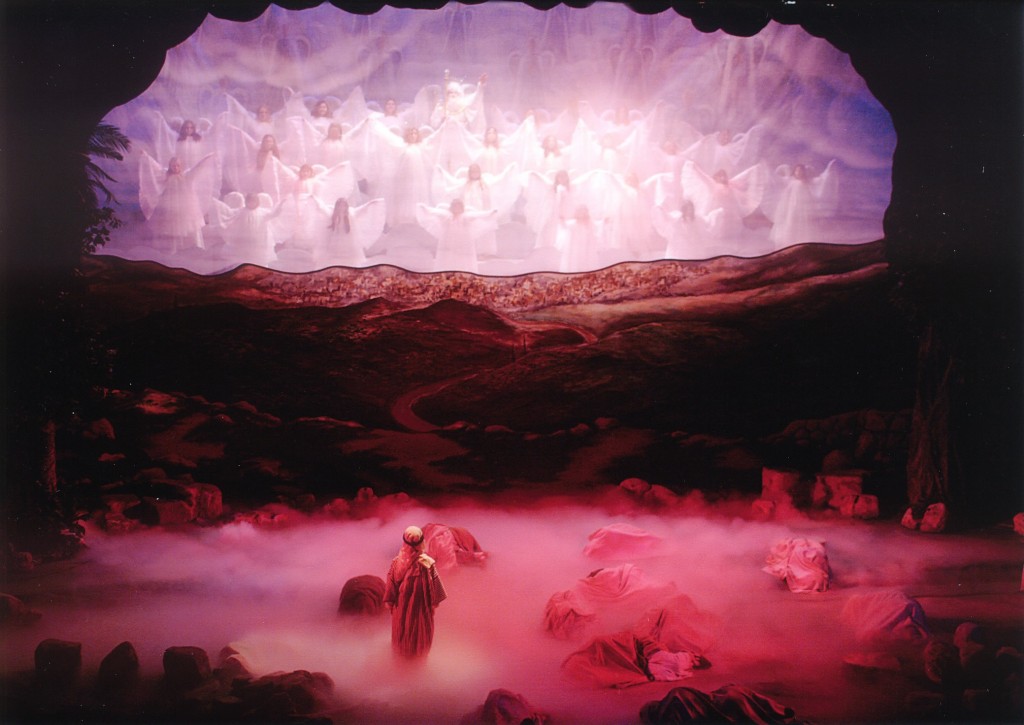 The Littlest Wiseman at Scott Theatre Fort Worth
Looking for something to get you in the Christmas spirit in the Dallas Fort Worth Metroplex? Check out these ideas that are not only fun, but free ways to celebrate the season this week and weekend.
1. The Littlest Wiseman: A nativity play presented as a gift to the community for over 50 years. Runs from December 5-12. Tickets are required, but are FREE.
2. Bass Pro Shops Santa Wonderland: Free carousel rides, crafts, games, and activities. Kids love playing with the RC trucks, dart and laser guns, and collecting free Silly Bandz. One of the only spots in town where you can get a free Santa picture with a really great Santa-he even drinks tea from a giant mug while he waits to greet kids. Runs through December 24th.
3. Arlington Nativity Display: This 17th annual display will feature over 100 nativity sets with the accompanying music and performances of area churches and schools. A craft room for kids and a souvenir photo with the life size nativity are the perfect way to remember this event. December 2-4.
4. Trolley and Horse Drawn Carriage Rides at Montgomery Farms at Watters Creek: Hop aboard a charming trolley or a cozy carriage for a free ride to see the sparkling holiday lights. Free Santa photos are also available. Trolley and Carriage rides available weekends through December 17th. Trolley rides available daily from December 19-23.
5. Galleria Dallas: So much to do, so little cash. Watch as the spectacular tree at center ice sparkles with a light show choreographed to holiday music at Illumination Celebration Through December 24th at 12pm, 2 pm, 4pm, and 8pm. Holiday Magic on Ice features "Missile Toes" the ice skating, back flipping Santa Claus. December 3-5, 10, and 17. Visit Slappy's Holiday Circus for a fast paced European style circus performance. Saturdays through December at 1pm and 3 pm.
6. Journey to Bethlehem at Church at the Cross Grapevine: Journey to Bethlehem" is a 45-minute interactive outside walking tour that simulates the journey Mary and Joseph may have taken from Nazareth to Bethlehem. A truly immersive and memorable experience!
7. Ginger Town Dallas at Northpark Center: Gingerbread Houses built by over 25 design firms are on display until December 4th in this community wide initiative to build holiday cheer. Gingerbread houses will be auctioned to support local children's charities. While at the mall, check out the Scrooge Theatre and the Window Display competition. Both events are also free.
8.Children's Medical Center Holiday Parade: The 24th annual parade marches through the streets of downtown Dallas December 3 to raise money for Children's Medical Center. This year's parade will feature spirited marching bands, magical holiday floats, larger-than-life balloons and more.
9. Twinkle Lights Boat Parade: Boats dressed in their holiday best parade along Lake Grapevine for a truly unique holiday display. December 3 at 6 pm
10. Providence Christmas in Providence, Texas: Formerly known as "Vaderville", this massive holiday light display encompasses four homes and includes 70,000 lights, 80 strobe lights, a few virtual snow machines, a virtual Santa Claus, red and green flood backdrops, and a 20 foot mega tree all set to holiday music. Worth the drive!
~Photo Courtesy of The Littlest Wiseman~
~This post is a part of Top Ten Tuesday at Oh Amanda