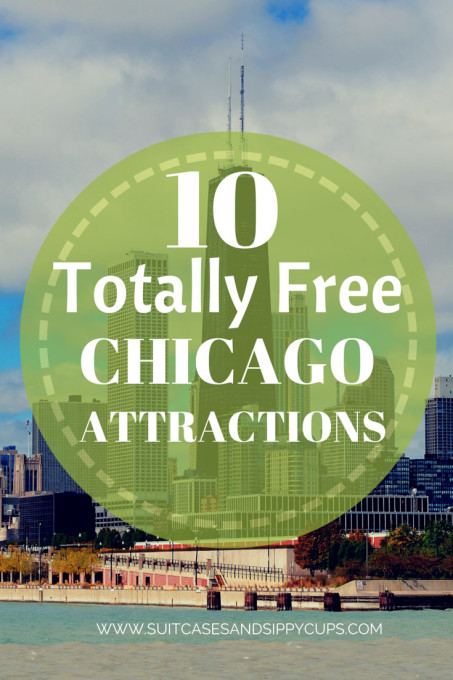 There is absolutely no reason to be bored in Chicago, even if you happen to be watching your budget. There are more than enough great free things to do all through the city to keep the kids busy and your pocketbook happy.

Cloud Gate. Part art, part funhouse mirror, all fun! This shiny bean shaped sculpture is known as "The Bean" by the locals and is a great place to get a slightly warped view of yourself and the city.

Millenium Fountain. Just around the corner from Cloud Gate is the Millennium Fountain, which features two large glass towers onto which images of Chicago residents are projected and reflected in the pool of water below. If splashing in the pool wasn't fun enough, the projected faces actually spit a fountain of water onto the waiting participants below!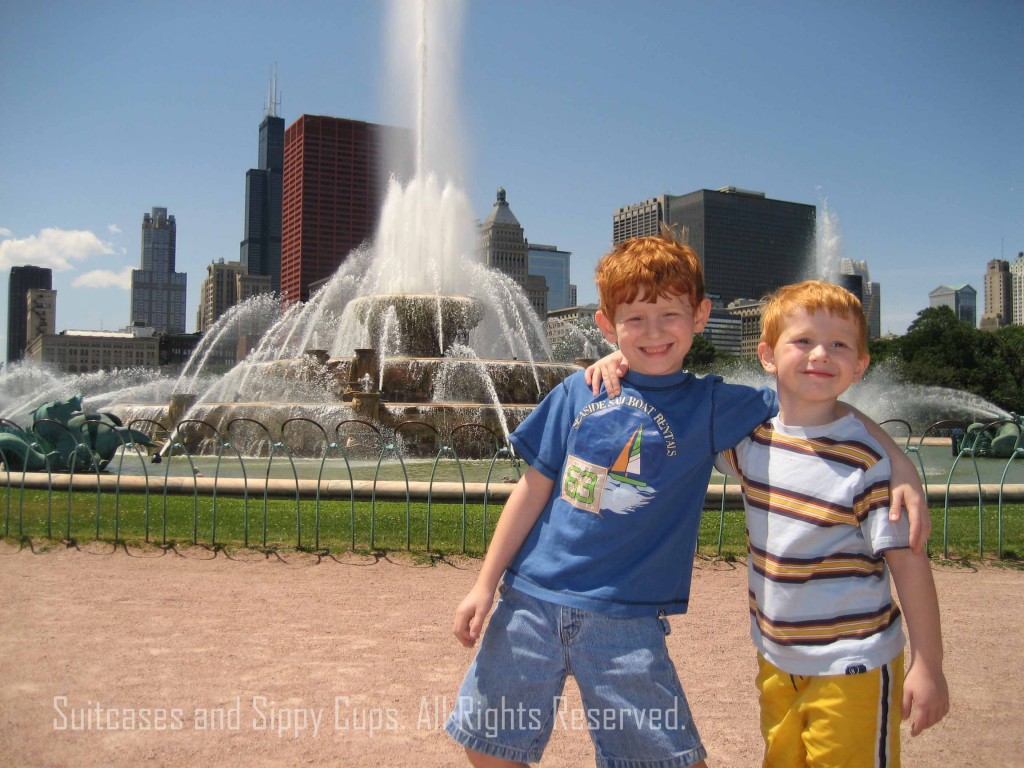 Buckingham Fountain. A Chicago landmark, this fountain is meant to represent Lake Michigan and is one of the largest fountains in the world. Regular water shows and evening color light shows occur from April to October, while during the winter the fountain is decorated with holiday lights. This is a great place to enjoy a scoop of ice cream from a nearby vendor while you enjoy the show and the (hopefully) great weather. Of course, the ice cream isn't free, but it's good.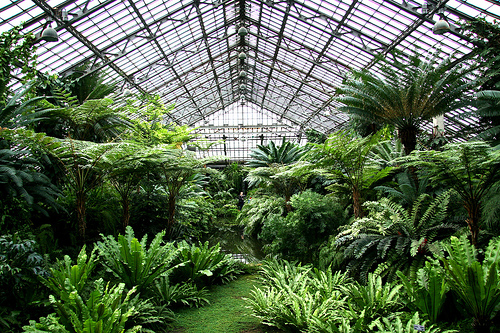 Garfield Conservatory. A Chicago botanical gem under glass has been delighting families for over 100 years. Kids especially enjoy the children's garden and the many children's programs that are all free, free, free.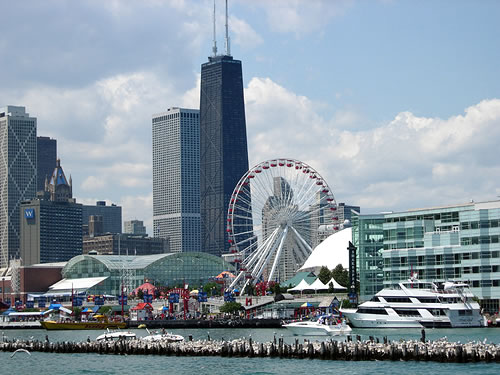 Navy Pier. This is a must see for any first time Chicago visitors and you will find tons of free family entertainment here. Swashbuckling pirate shows, a coolly air conditioned stained glass window museum, and seasonal fireworks shows are just some of the free fun. You won't want to miss the jumping fountains inside the Crystal Gardens for seemingly hours of toddler fun. If you've got an extra few dollars in your pocket, you can ride the iconic Ferris wheel for great views of the city and surrounding lakes.

The Vitale Family Room at the Art Institute of Chicago. From the minute you walk into the room, you will know that it was designed for play. Art themed games, puzzles, and toys stand in colorful bins throughout the space with plenty of room to imagine and explore. Volunteers are poised and ready to help kids explore and play in the world of art.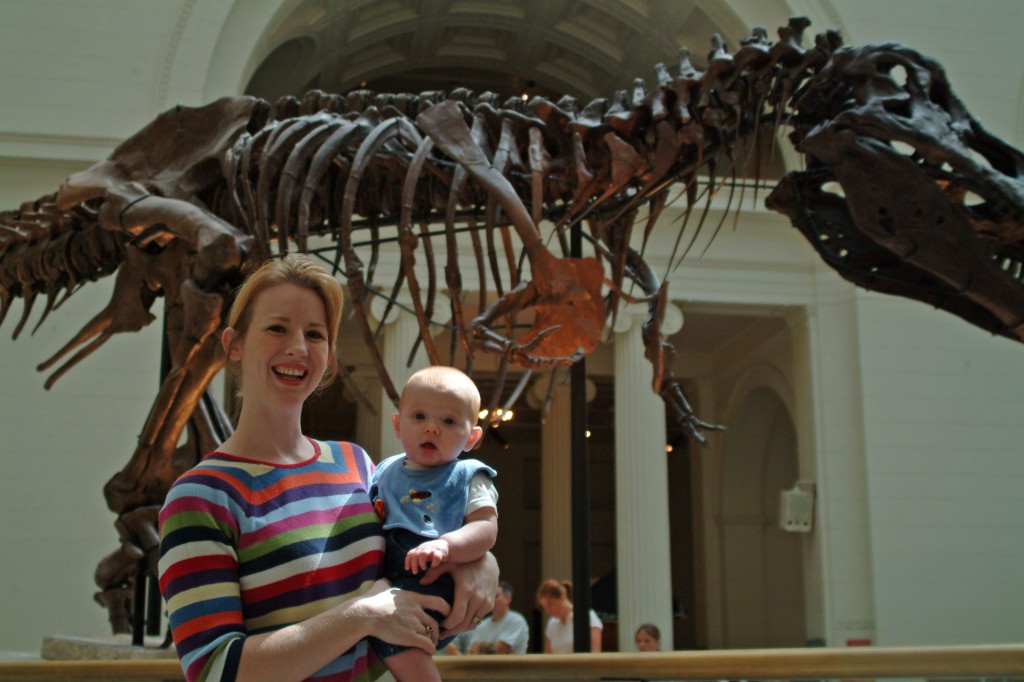 Museums. Chicago doesn't lack for museum, and many museums offer free admission on certain days. The Art Institute stays open late and admission is free on Thursdays. Other museums around town also offer free admission nights, including the Chicago Children's Museum at Navy Pier. Check the websites of each museum to learn when you can visit for nothing out of pocket.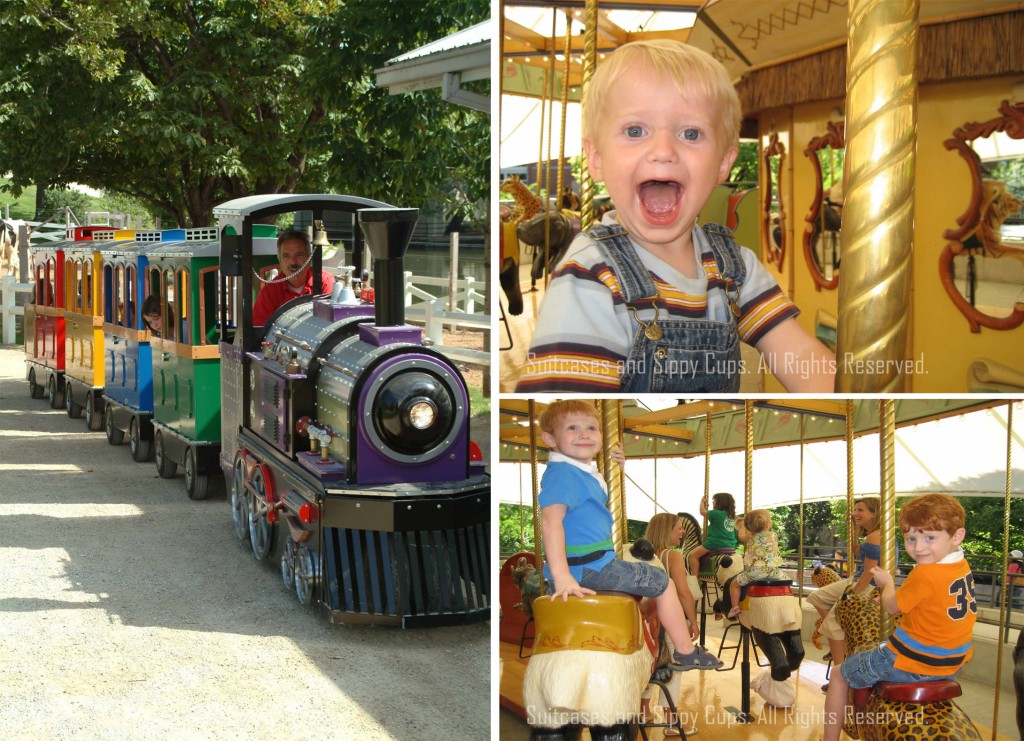 Lincoln Park Zoo. This is one of the nation's oldest zoos with 1200 animals representing 230 species. The free admission includes a fantastic children's zoo and for a small fee kids can enjoy the endangered species carousel and train.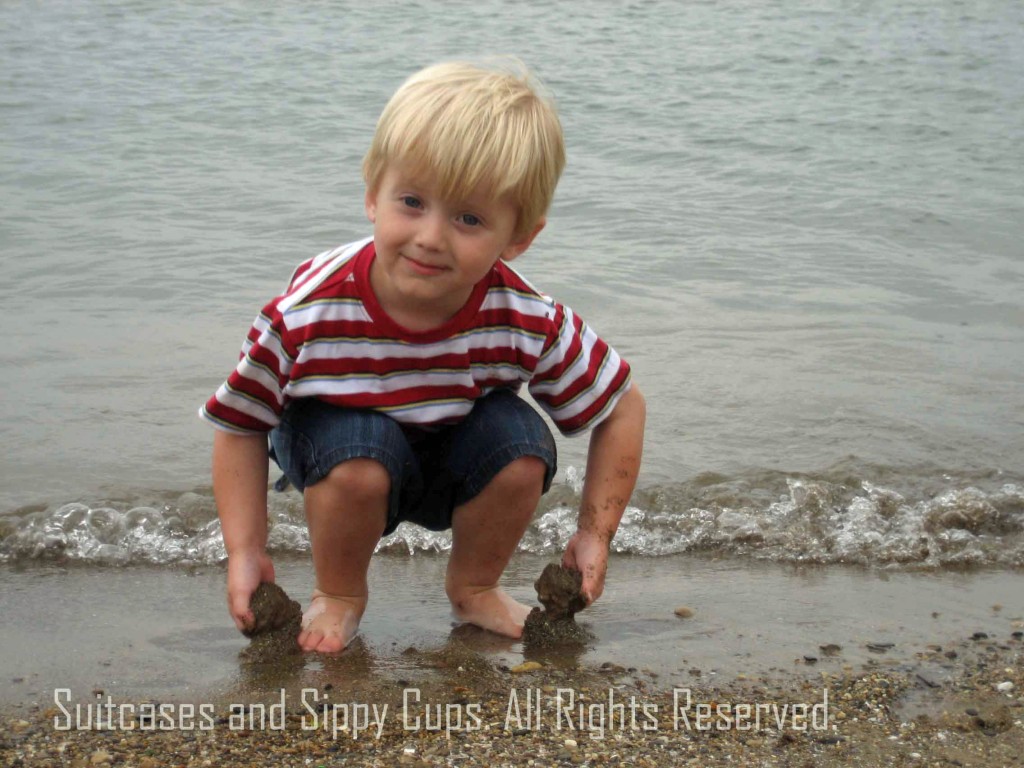 Lake Michigan. If you are not familiar with Lake Michigan, you might think you've wandered the West Coast and wonder aloud "what ocean is this?" Lake Michigan is a vast expanse of clear water that stretches as far as the eye can see and includes a great stretch of free beaches. Most beaches have excellent changing facilities and lifeguards for great family fun.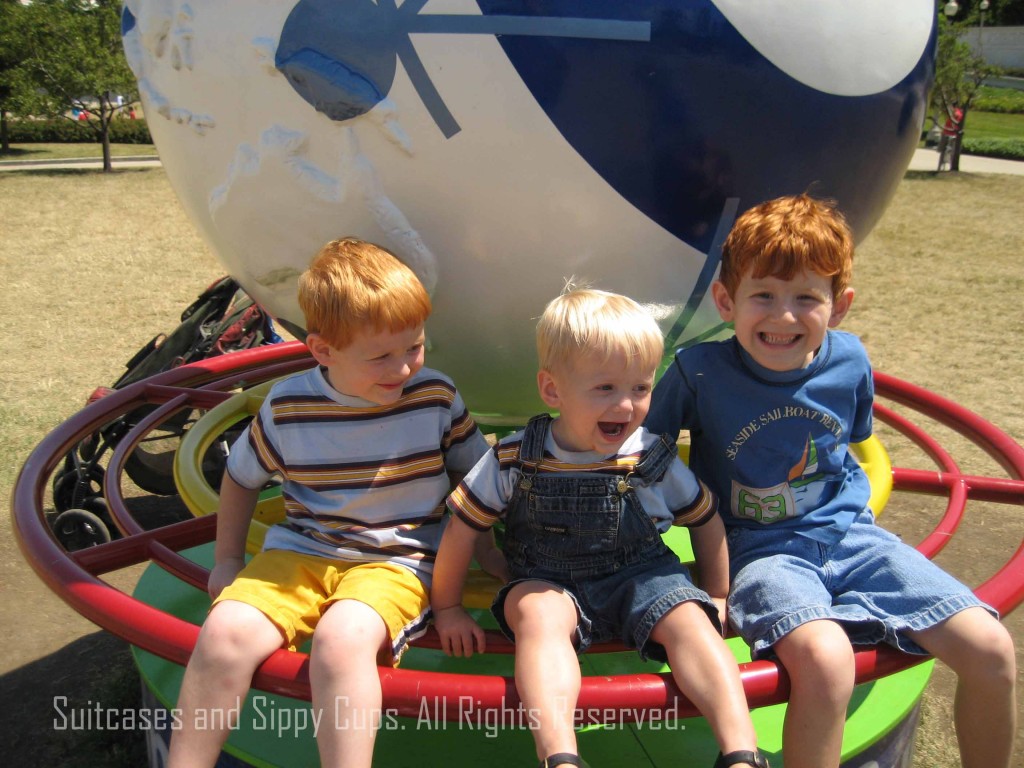 Parks, Art, Concerts and More. There is always something free to do in Chicago. The great park system offers tons of places to roam and even encounter interactive art exhibits. In the summer, not a day seems to pass without a great outdoor concert, play, or performance. Check out www.freechicago.com to see what's happening for FREE in the Windy City.
Check out more Top Ten Lists at Oh Amanda