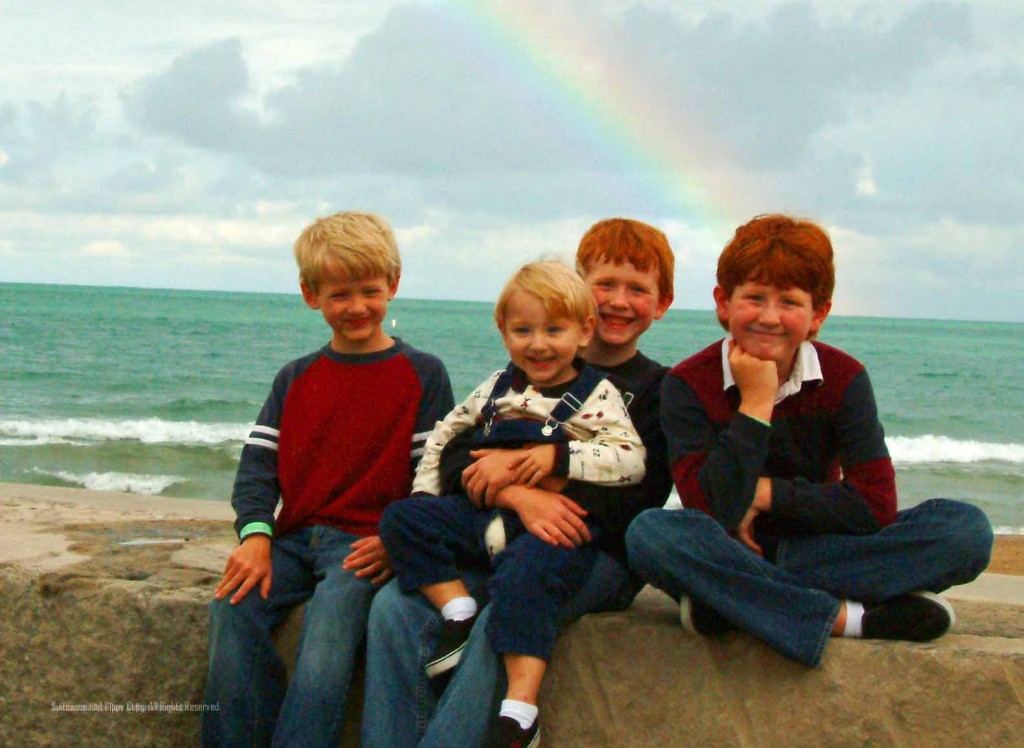 This post is going to be a bit of an indulgence for me. After all, it requires reading not one, but two previous posts to completely fill in the backstory. And, it has almost no correlation to travel, except that it occurred somewhere other than home. It does involve a journey, though, albeit a personal one.
Actually, maybe it does have to do a little bit with travel. Life doesn't occur in a vacuum. When we travel, especially for those of us who travel often, life continues to happen around us. Good stuff. Bad stuff. Life events continue to befall us regardless of geography. Those life events become inextricably linked in memory with the places they occur, whether they are close to home or far.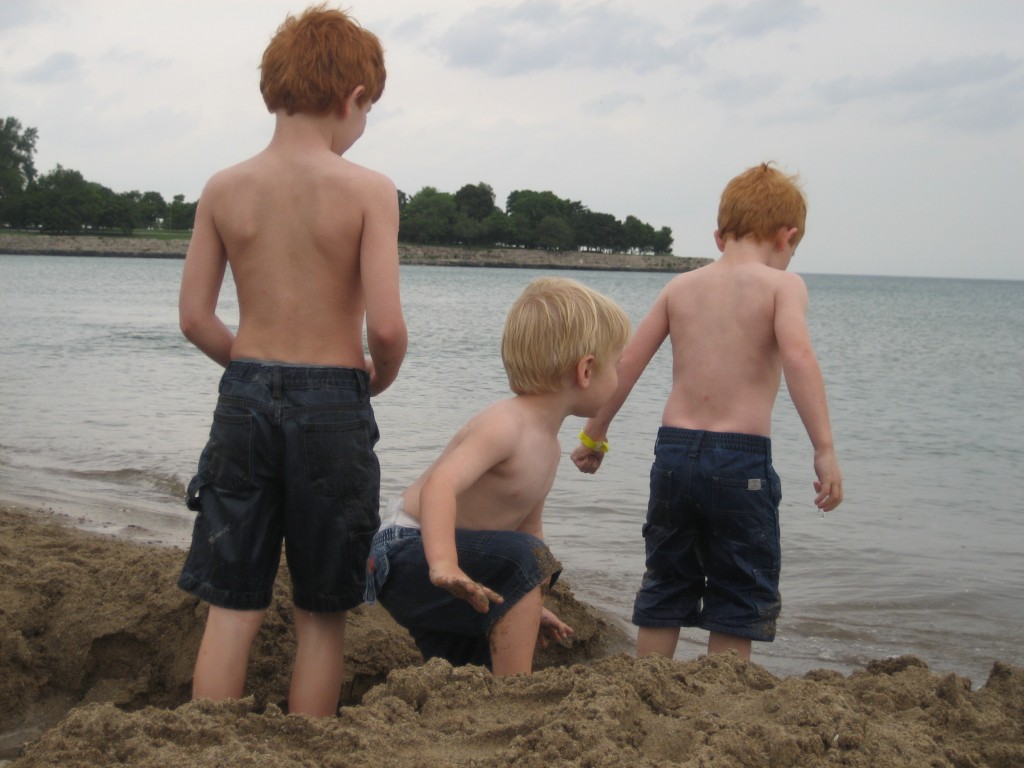 Three Boys at Lake Michigan 2008
Our travels over the past few years have been filled with many of these life events. Part one of the story happened on a cool September day in Chicago. In the interest of not losing you completely, let me summarize: After two years of trying to add just one more baby to our family, we were at an impasse. Doctors had determined that it would not be possible without medical intervention, and on the banks of the Lake Michigan, we determined that we were not interested in medical intervention. Our family would have to be a family of five, and that decision was palpably painful as we watched our three boys play in a picture that felt completely incomplete.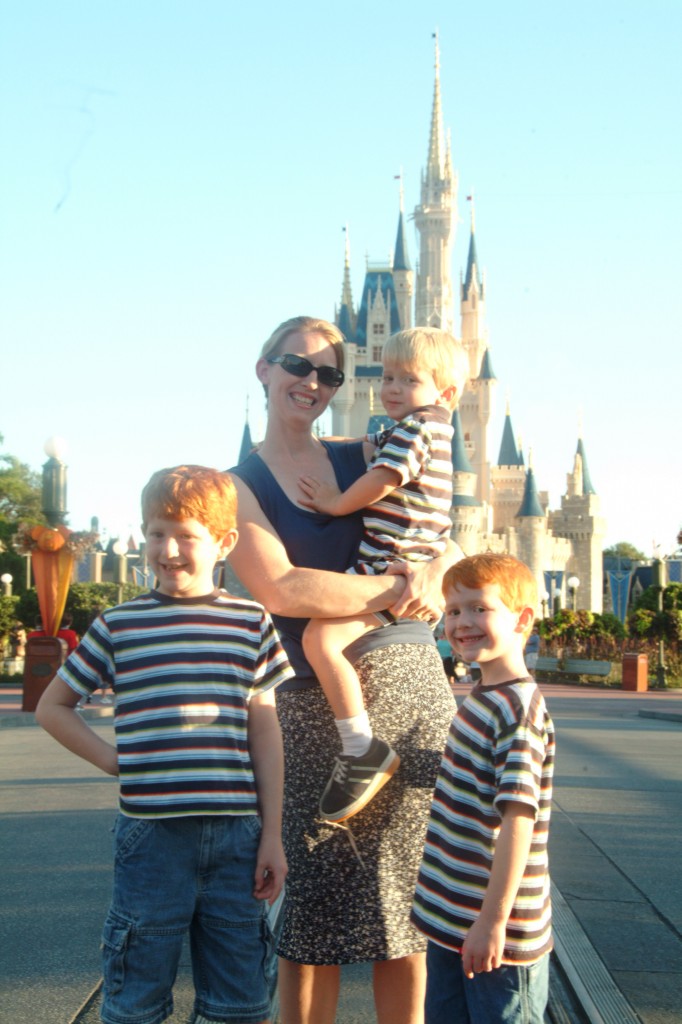 A teeny tiny miracle is hidden in this picture
If you have read any of this blog at all, part two of the story won't be terribly surprising. The next month on a trip to Disneyworld, we discovered that the medically impossible was, in fact, possible with a bit of good old fashioned patience. Nine months later we welcomed Morgan into our family.
When we returned to Lake Michigan recently, it seemed only fitting to journey back to the shores that ruminated with the painful memory of giving up hope to take a picture that would serve as a cathartic end cap for the story. We had actually worried that the trip to the lake wouldn't be possible, as Illinois had been soaked by a rain to end all rains that did not seem to want to let up. Fortunately, as we immerged from the Museum of Science and Industry, the rain seemed to be letting up for a moment, so we decided to take a chance on the walk out to the lake.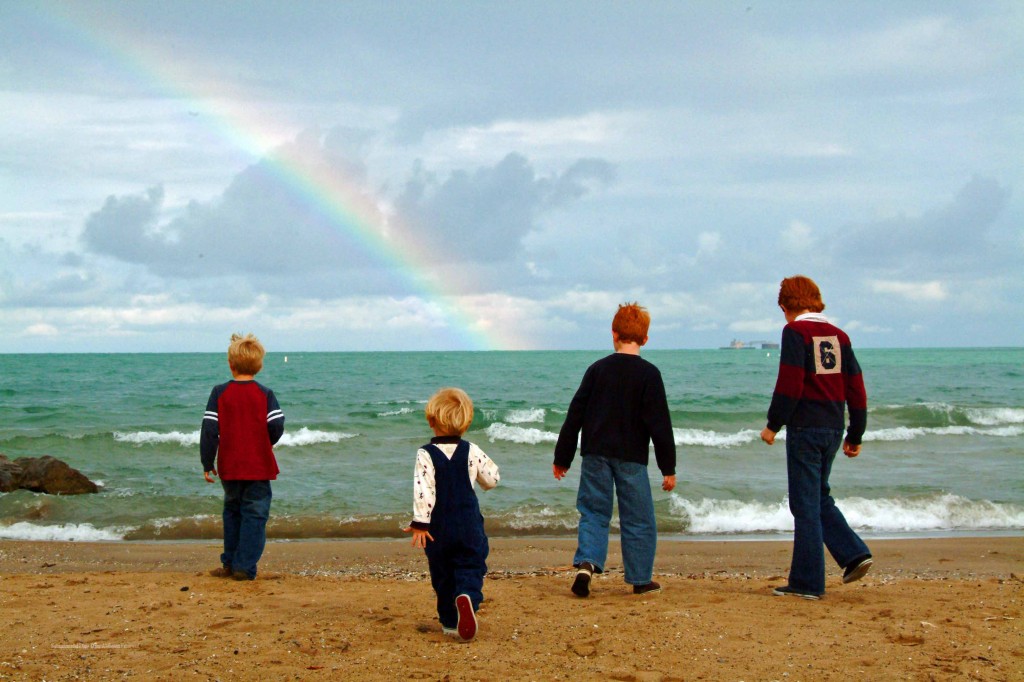 As we rounded the corner, the boys were eager to get as close to the water as possible. As the four of them rushed together toward the churning water, a brilliant rainbow appeared above their heads as a sort of providential picture frame and tangible reminder of the sweetness of joy that come through sorrow. The whole image left me speechless. Even after the vulnerability of the moment has passed, I still don't have adequate words to express the serendipitous perfection I felt right then.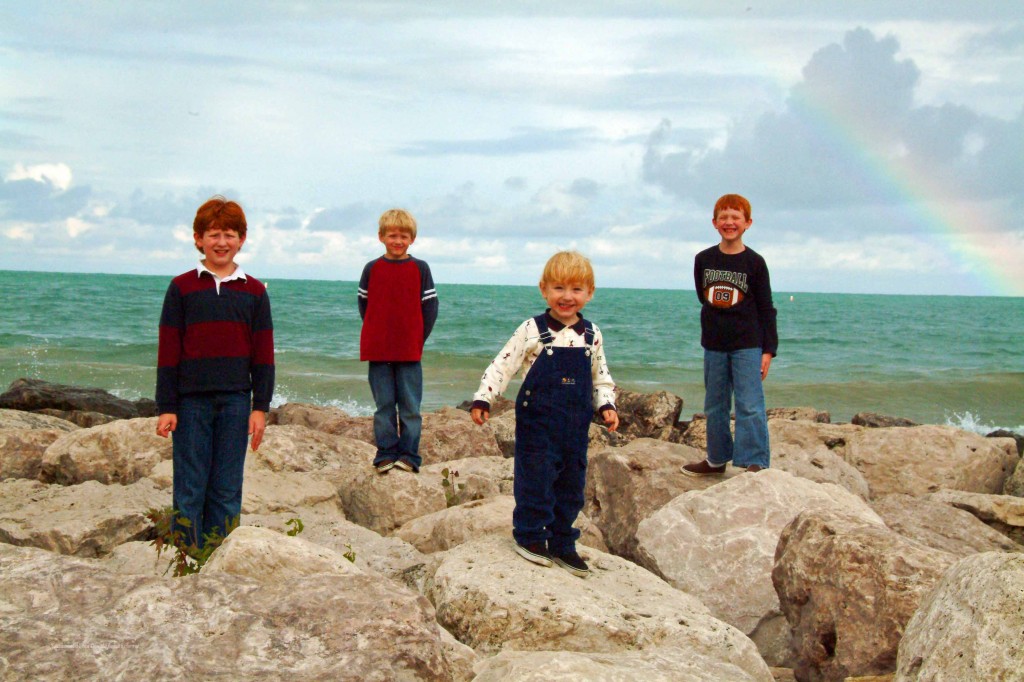 So, I did what any blogger would do; I started snapping pictures. Precious, wonderful pictures that say those thousand words that I will never be eloquent enough to speak, but at the same time say just one ideal word: complete.