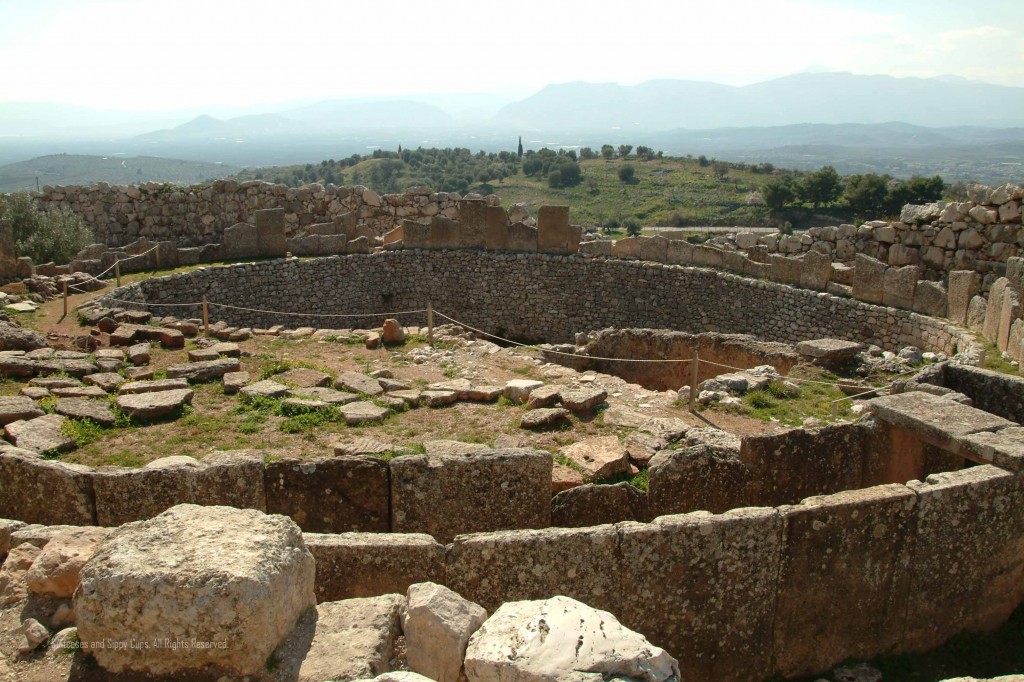 Getting to the top of the ancient citadel of Mycenae was not without its share of blood, sweat and tears. Okay, there was no blood to speak of, but the sweat and tears were real! Once at the top, we were able to really begin to explore the genius of the ancient Mycenae. From our vantage point, it was easy to see that ancient Mycenae was a real estate agent's dream come true. After all, its location, location, location and when your society is based around constant conquest, you want to be the high man on the elevation pole.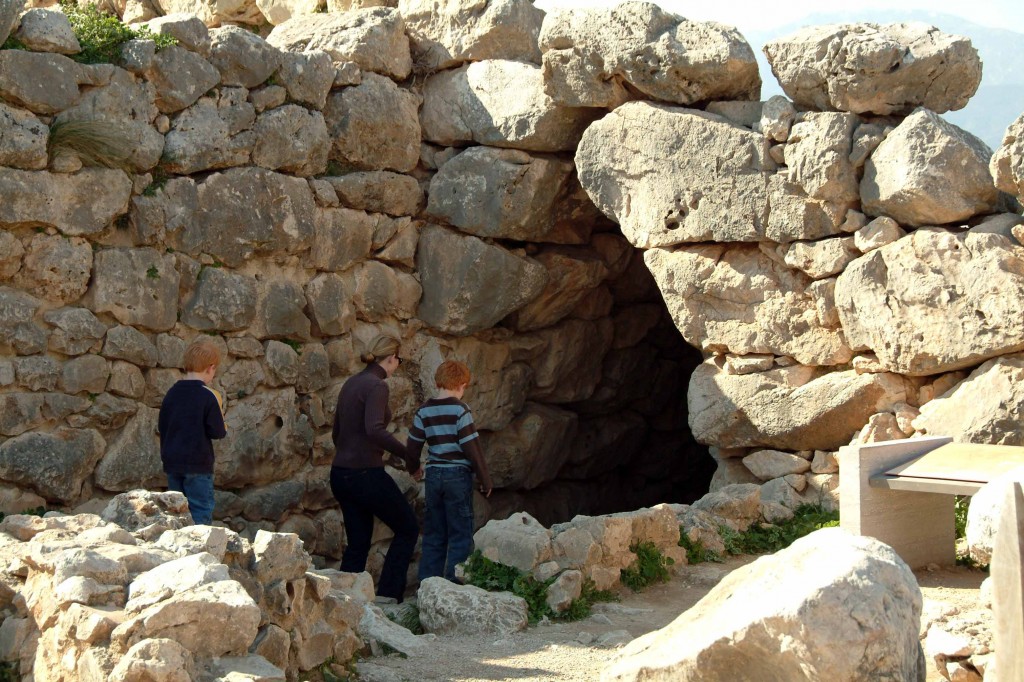 The Entrance to the Cistern
Spring Fed Cistern
If you were an ancient Greek hoping to climb up the ladder of power, you might feel daunted looking up at this mighty fortress. Your one and only hope is to surround the city and starve them out. Well, the Mycenaens had heard of that little trick and were ready. They were particularly advanced for their time because they had tapped into an underground water source and could wait out any outside attack knowing that they had an unlimited supply of fresh water that was tamper proof.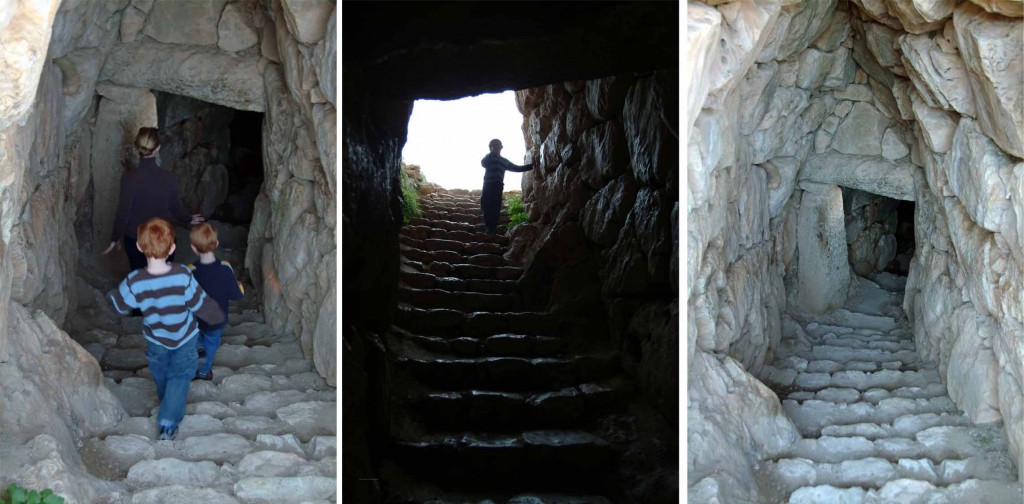 Descending into the cistern requires a flashlight and some nerve, as it is dark and wet and just plain ooky. I made it about half way down before I was convinced that I was destined to meet some ancient spirit or spider and I decided to wait for the boys on the top side. They reported that it was dark, cold, and water was still standing at the bottom. I'll be happy to take their word for it.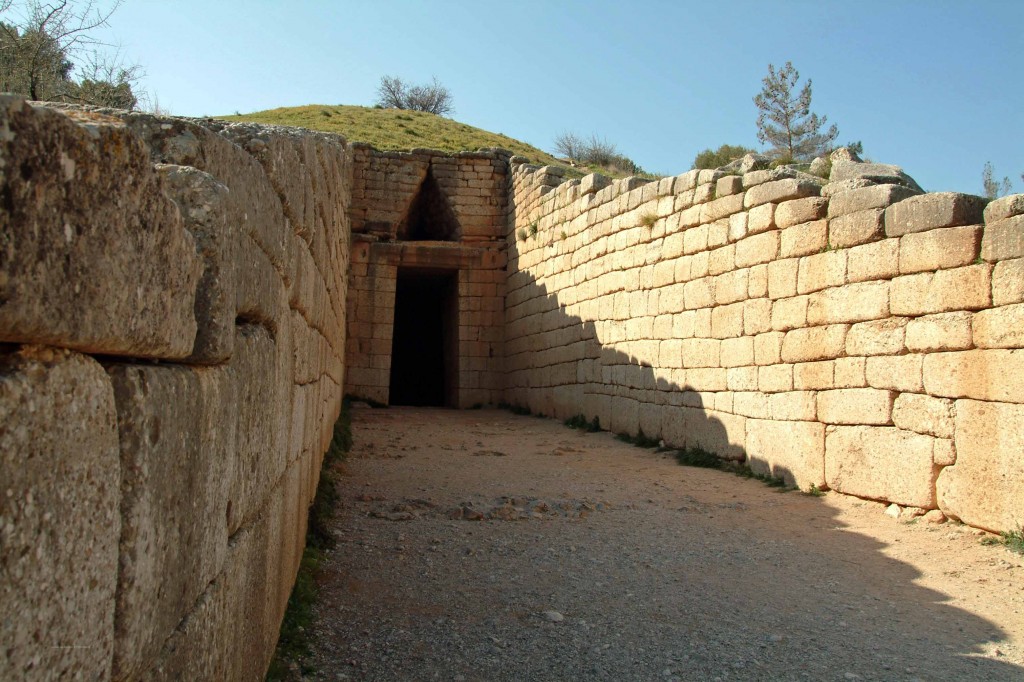 Treasury of Atreus
Known as the Treasury of Atreus or the Tomb of Agamemnon, this beehive shaped tomb is just another one of the marvels of ancient Mycenae, but most likely belonged neither to Atreus or Agamemnon. Let me throw in another long name here, just to complete the tongue twister. Henrich Schliemann was an amateur archeologist and German businessman whose indefatigable efforts (or a delightfully raging case of OCD), actually led to the discovery of the city of Troy and Mycenae. Schliemann was obsessed with the writings of Homer and even more obsessed with finding the cities chronicled in the Illiad and the Odyssey. So obsessed was he, that he named his poor, therapy bound children Agamemnon and Andromache.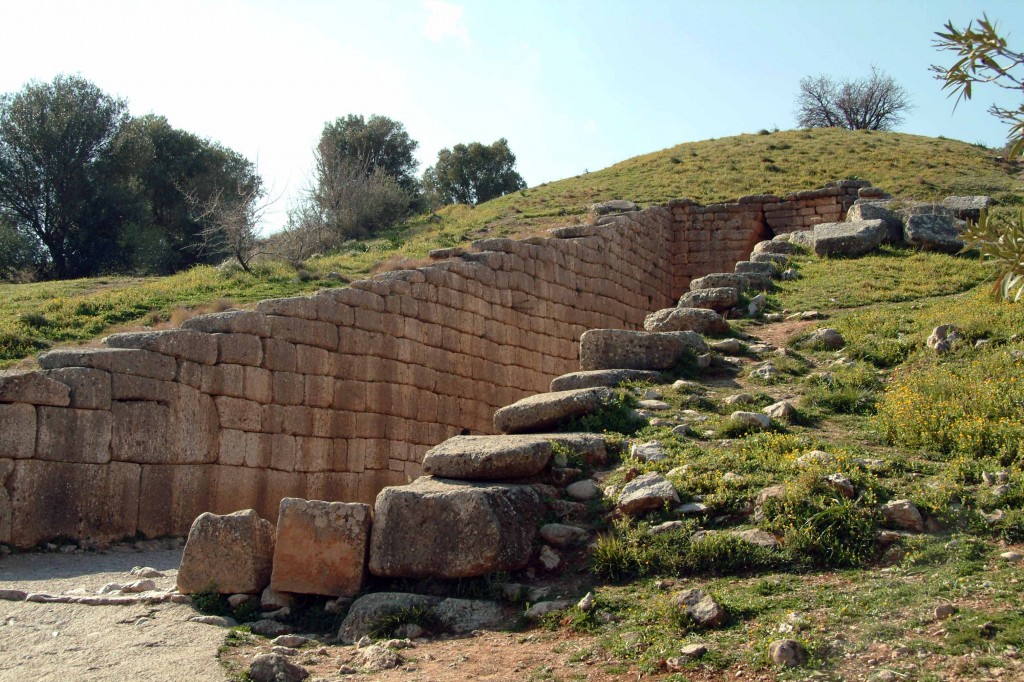 What's remarkable about Schliemann is that his fascination with the Greek stories began in childhood. In his early elementary years he purposed to find the lost city of Troy and began setting goals for himself, like learning Greek and studying archeology to make that goal a reality. This is a great story to tell the kids in hopes that it will inspire them to something greater than the highest score on Mario Kart. It is also interesting to note, that while Schliemann was considered an amateur in archeology, he single handedly discovered the greatest archeological finds of all time.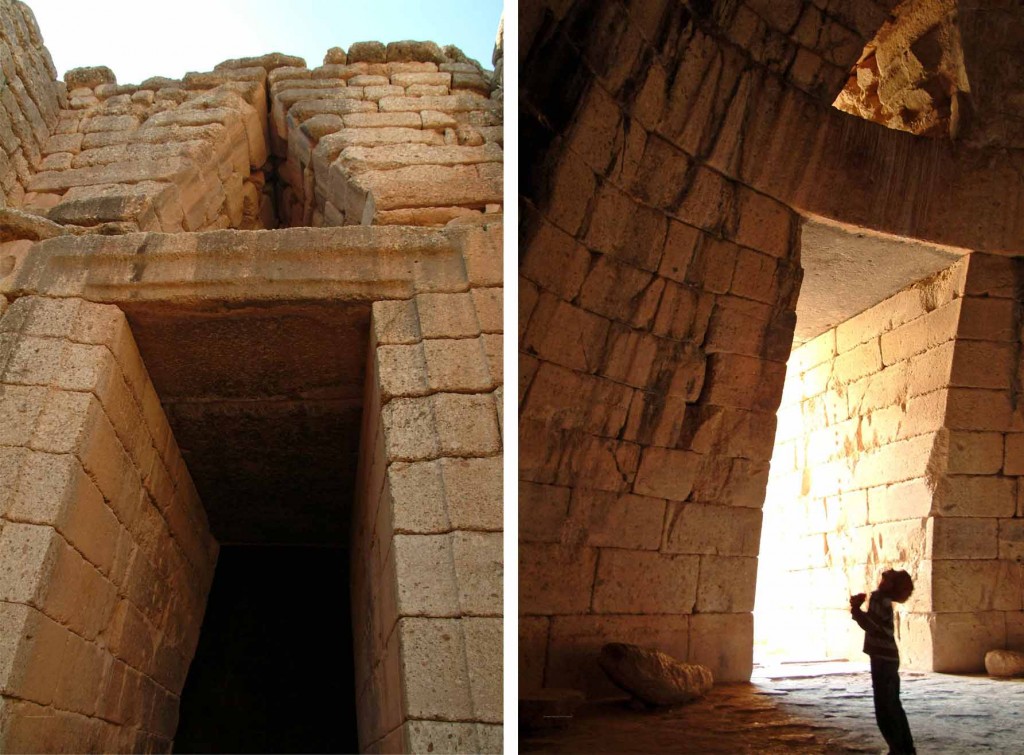 Although Schliemann was a lucky treasure hunter, he was lousy at actually substantiating facts. None of the treasures he unearthed were in any way connected to the glorious and gory stories of the writings of Homer. Nevertheless, Schliemann was a master of publicity and the attributions to Agamemnon and Atreus have remained to this day. This beehive shaped tomb, known as a tholos tomb, is the largest and best preserved of the nine tholos tombs found in Mycenae. The pathway leading up to the tomb (called a dromos) and the triangular shaped cutout above the door are typical of Mycenean architecture. The lintel stone above the doorway weighs approximately 120 tonnes. That's the weight of 66 cars!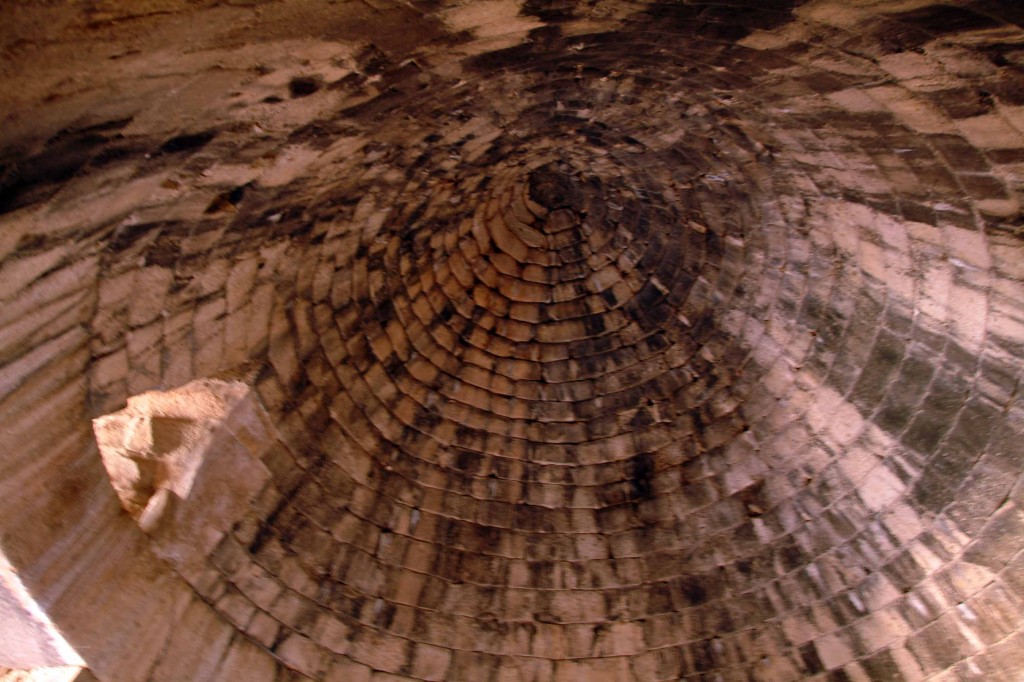 Inside the tomb, you can easily see the offset stones that slope up to a point and notice that the masonry is constructed with intricately placed stones and no other mortar. It also interesting to notice the equal spaced holes around the wall perimeter. It is likely that these holes held decorations for this final resting place.
The Treasury of Atreus is a short distance away from the main site of Mycenae and has its own parking area. This is good place to start or end your day at Mycenae. It also a great place to sit on the giant stones and ponder the people who called ancient Mycenae home. Once the greatest civilization in Greece, they flourished and left behind traces that still survive over 3000 years later. And they had some great stories.