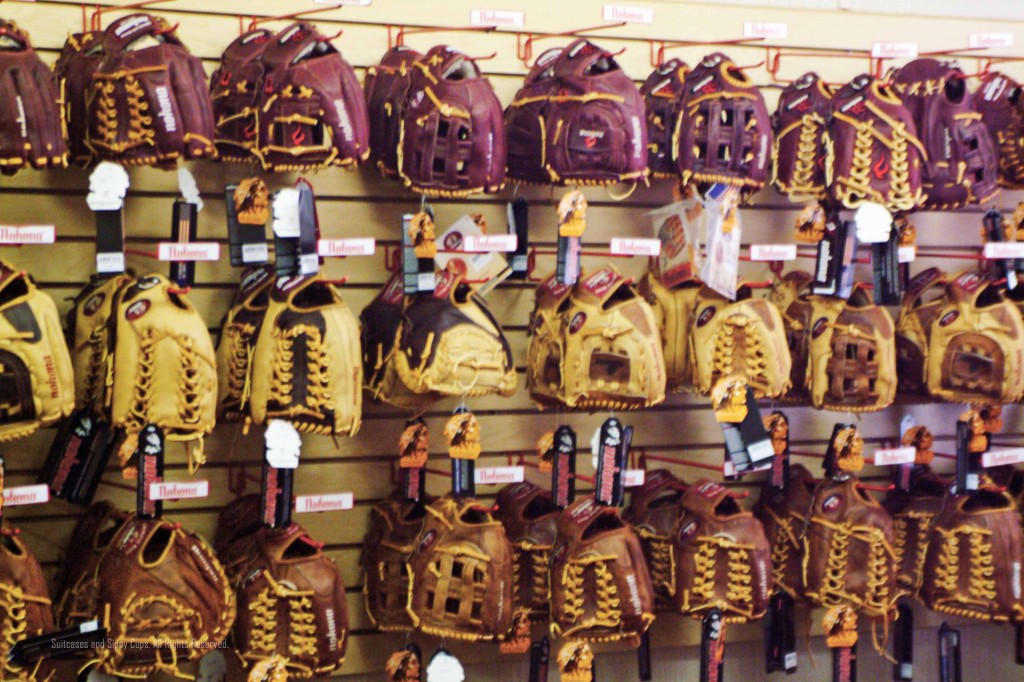 I've been taking a walk down Nostalgia Boulevard this week.  What with pining for the past with the
Vogel's Quest for the Guinness World Record
and taking a
photo tour through my favorite small towns
, it's been a regular Mayberry reunion around here.  It's been said don't quit while you are ahead,
or maybe it was don't beat a dead horse
, but either way I'm going to continue with the reminiscence. In far north Texas in the tiny town of Nocona, a staple of America's favorite pastime is still handmade in America.  Genuine leather baseball gloves are hand made by genuine Americans in a factory planted firmly at the heart of America.   Each glove, over 100 per day, is hand stitched, hand cut, and hand embroidered by employees whose dedication to detail places them in the category of artist.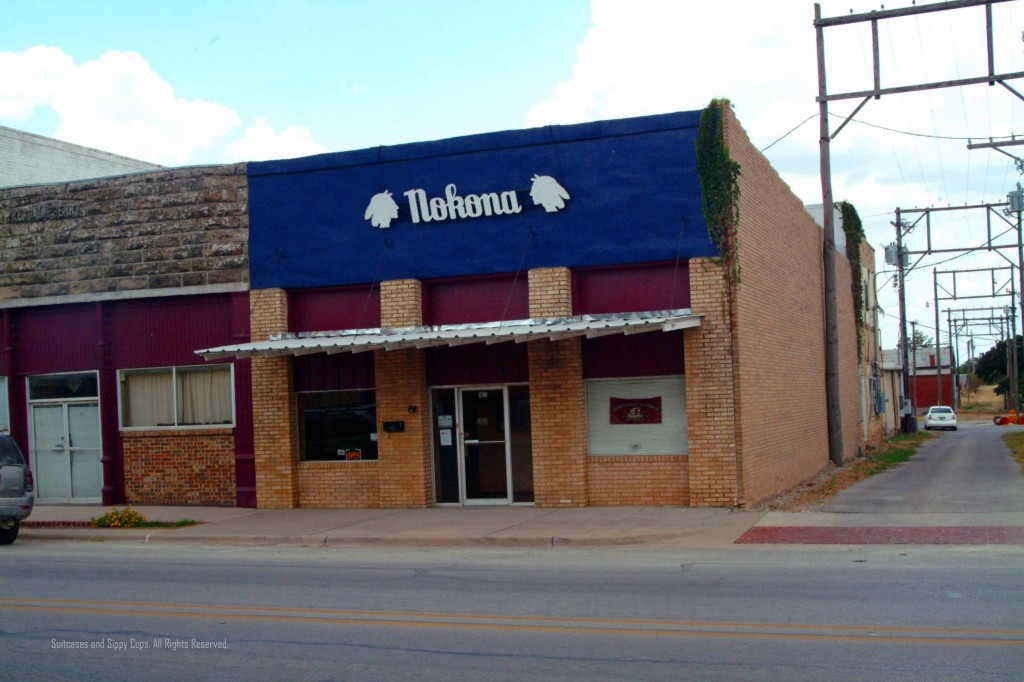 Factory tours are conducted on Fridays at 1:30, and all my boys were excited for the tour.  Evan played his first season of little league this spring and it is obvious that he has found his passion.  The others were just interested in the mechanisms and movement of a factory, so it was a great outing for all.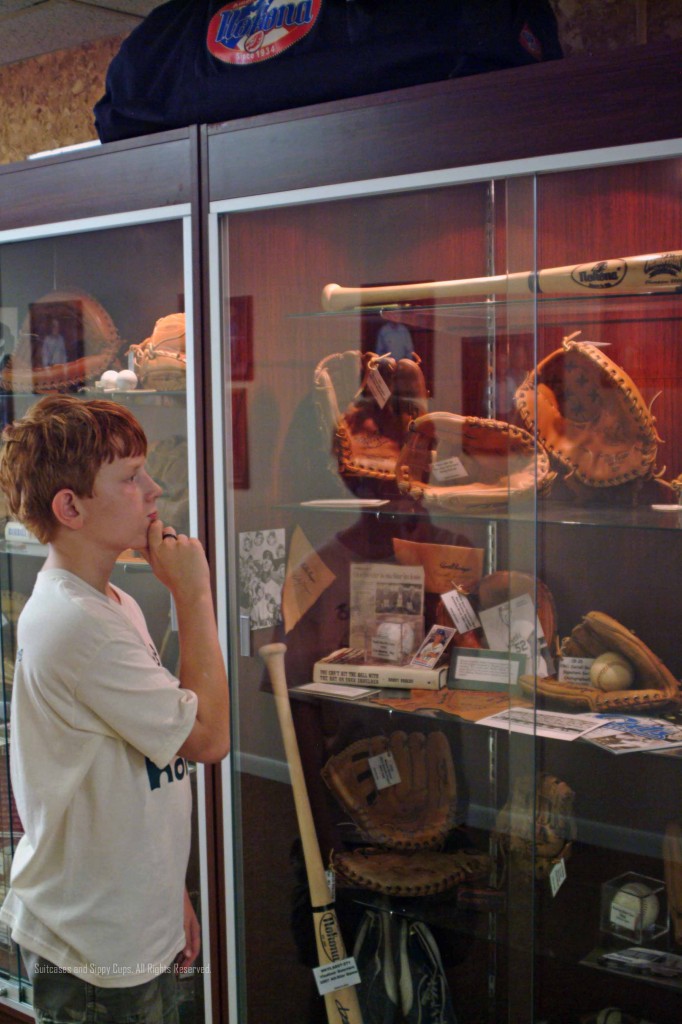 The tour began with a brief account of the Nokona brand, including the 75 years of history of the factory and gloves.    Then we were led into the factory.  A maze of machinery and workers were spread out through room after specialized room.  Although there were machines at every station, they were surprisingly low tech and required active monitoring by each worker.  This was most certainly not an automated process, and the care that was needed to produce each glove was apparent in the workmanship. The most memorable part of the tour, for me, was the tour of the leather room.  In this room we were able to look at and touch all the many different kinds of leather that had been tanned and produced with in the United States.  All except the kangaroo leather, which is imported.  This is the point in the tour when m y oldest, with his environmental conscience, began to launch into a building argument about the unethical use of kangaroo leather.    This is also the point in the tour when I was required to use the universally understood "mom stink-eye" to keep him from protesting too loudly.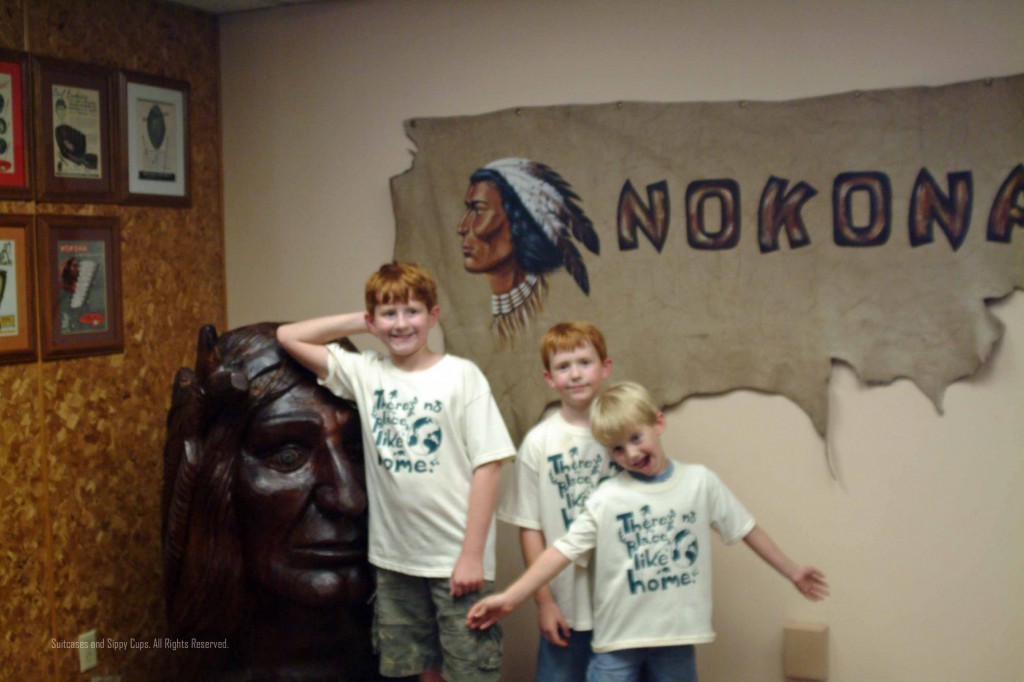 The tour ended in the store where I had hoped to purchase a glove for Evan.   Luckily, they did not have his size in the store because the gloves prices began at $179.  Although, I was prepared to spend more for a handmade product with a USA label, I was not prepared to spend that much for a glove that might still get left in the rain.  Maybe when he is older. And has his own job.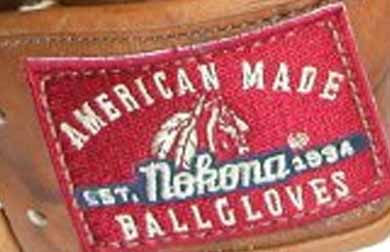 In the store, the careful craftsmanship was just as apparent as it was in the factory.   The exquisite leather so neatly stitched just begged to be touched and admired, especially that Made in the USA label.  Something about that just makes you remember the beauty of the American spirit and feel proud.