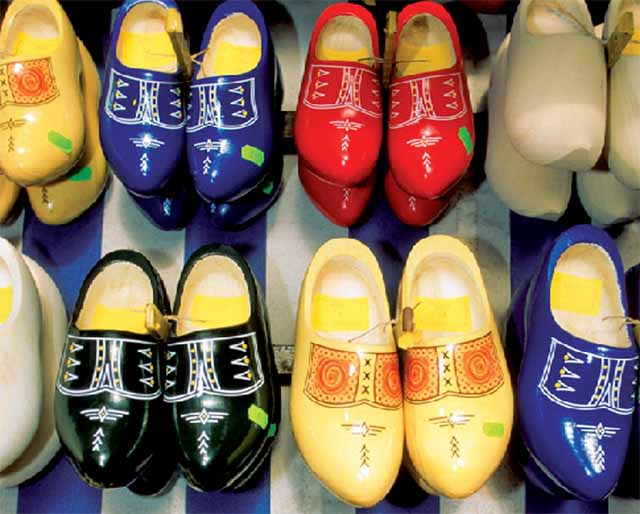 If windmills and wooden shoes are merely a stereotype of the Netherlands, the Dutch certainly make great efforts to ensure that the tourists will not be disappointed.  Before leaving the Netherlands each of the kids had their eyes on a pair of wooden shoes to take home as a souvenir.  With this goal we wandered into the klompenmakerij hoping to find the right pair for each child.  With great fortune, we were also able to watch a wooden shoe making demonstration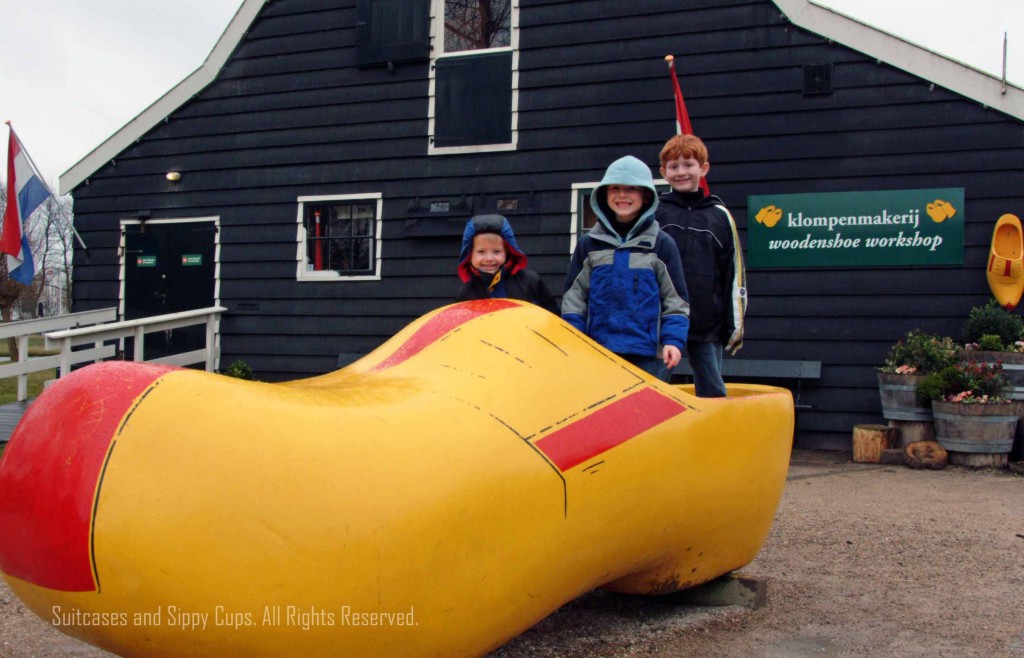 The demonstrator first polled the audience to determine our native language.   With audience members speaking both Dutch and French, it was decided that the demonstration would be conducted in English as everyone would be able to understand.  Note to self: Try to learn a passable amount of any other foreign language so as to not regularly feel like the idiot American.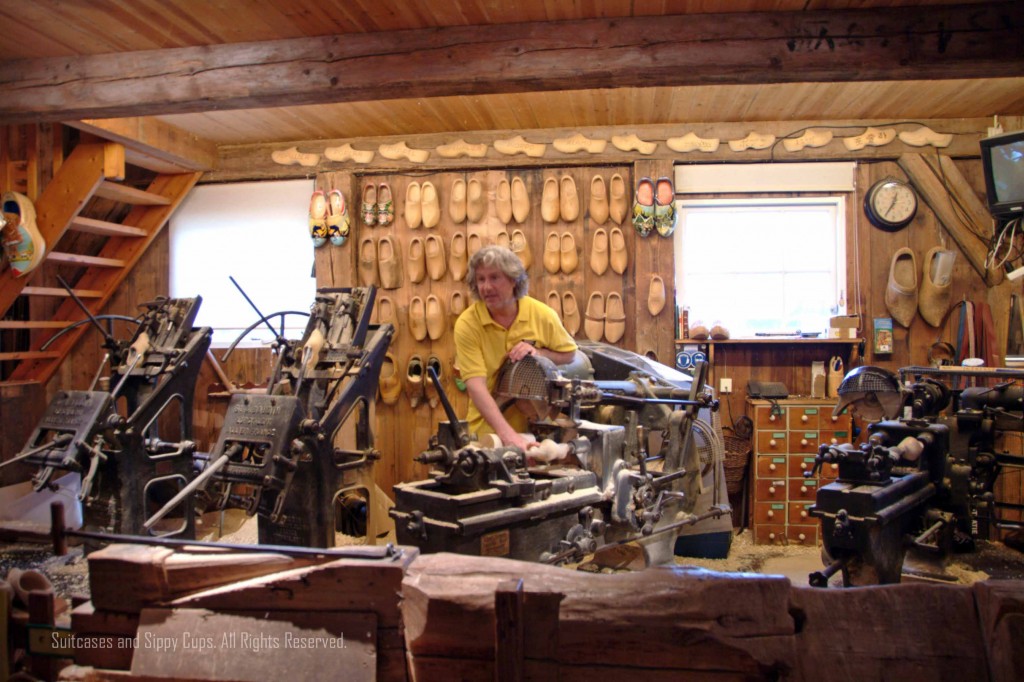 Using a soaked piece of white poplar, Maarten showed us the techniques involved in carving the shoes by hand, a practice that is quickly becoming a dying art.   In the interest of time, he then switched to the machinery to give us an idea of how each pair of shoes is carved for the shop.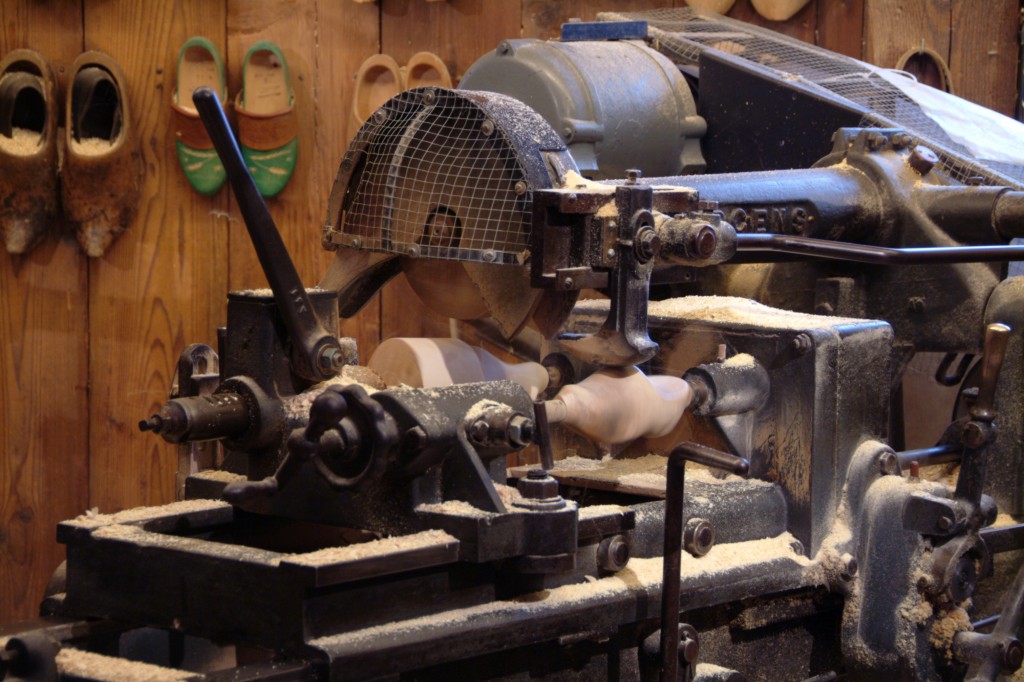 For the outside shape, the machine follows the outline of a model shoe to make the cuts in the same way keys are made.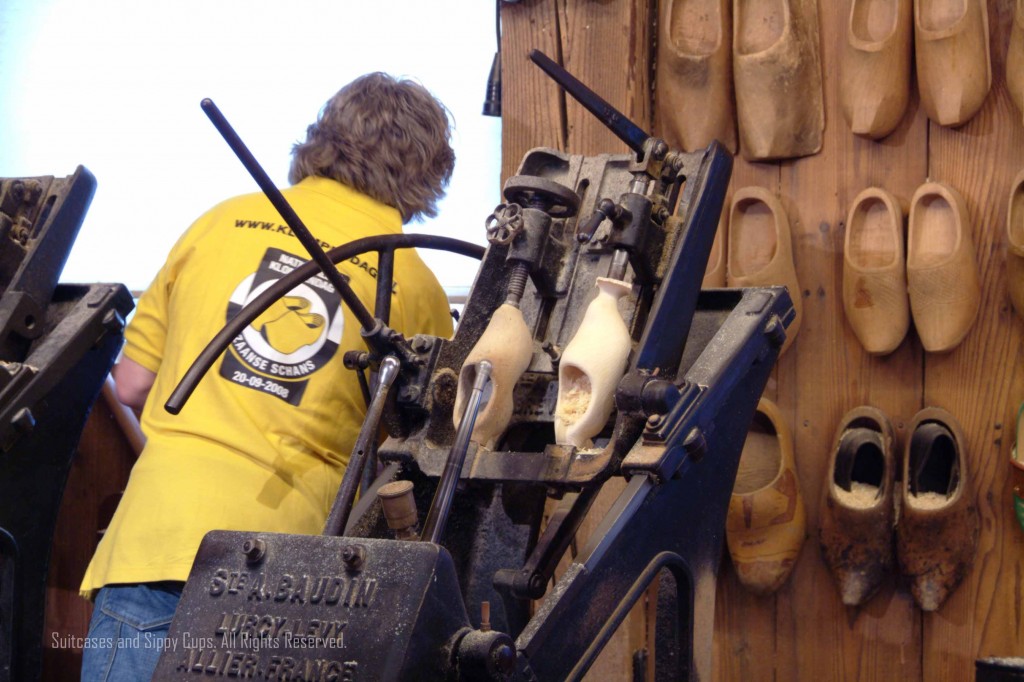 Using a different machine that is operated by hand, the inside of the shoe is also carved using a model.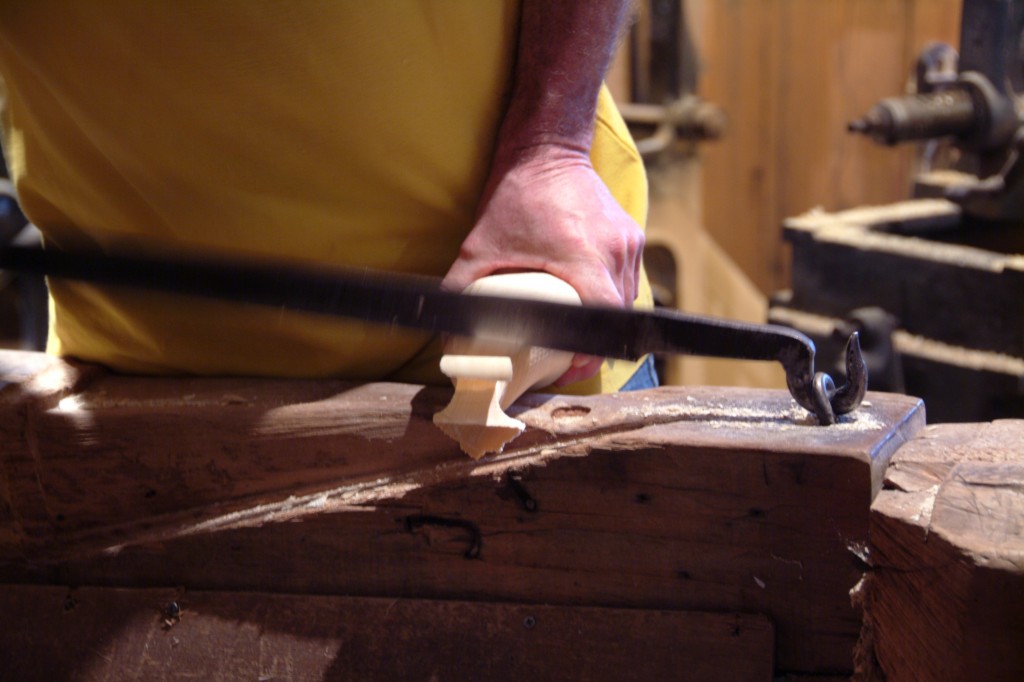 The back and front of the shoe are finished with a blade in the old fashioned way.  The shoes, which are wet enough to blow in one end and have water stream out the other, are dried for up to four weeks.  Then, a waterproof decorative painting is applied to the exterior and they are ready for farming, gardening, or tourist purchase.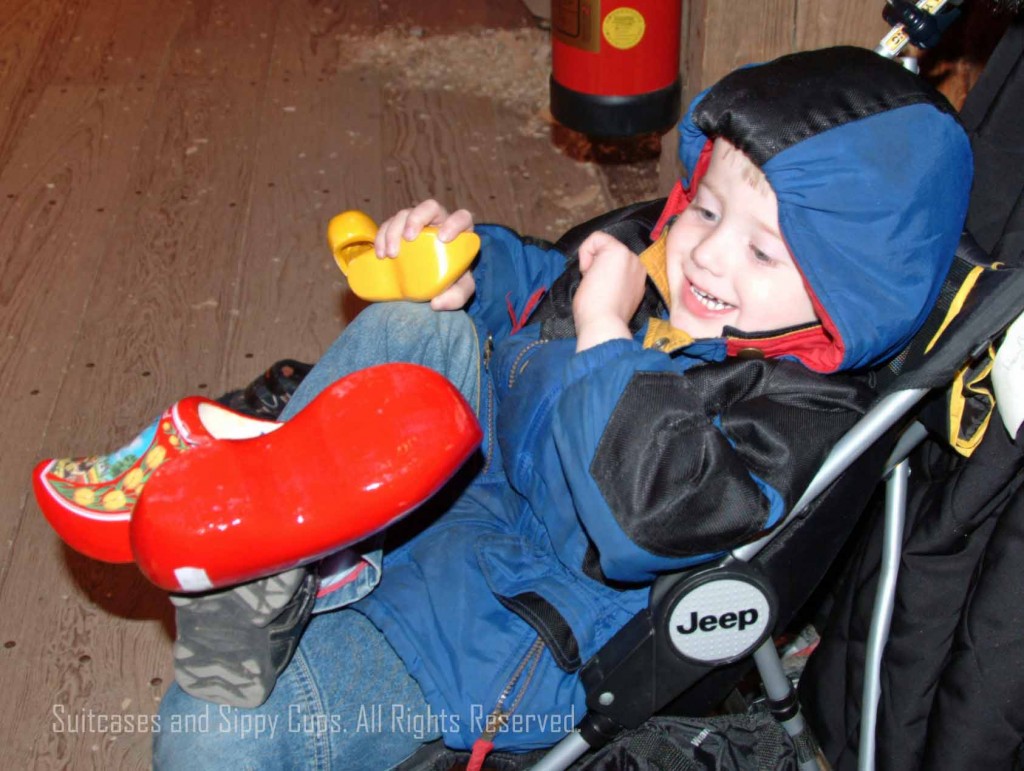 Despite our fears that our luggage would be overweight, we purchased four pairs of wooden shoes.  Notwithstanding their reputation as something only for tourists, they really are quite comfy and stay very dry.  Best of all, they are the most cheerful, albeit noisy, souvenir we have ever purchased. Check out other great travel photos at
Delicious Baby