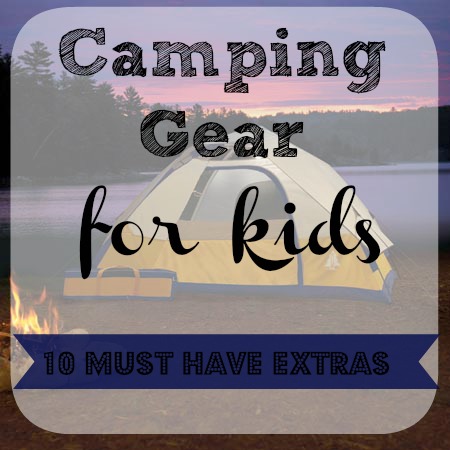 1. Baby Carrier. One of the best parts of camping is getting off the beaten path and going where no stroller has gone before. For that you will need some kind of baby carrier. The Ergo is absolutely my hands down favorite for comfort and versatility.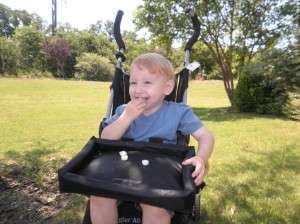 2. Travel Tray. Not only is the Eddie Bauer Travel Tray my favorite road trip gear, but it is great for camping, as well. Use it along with your stroller as a make shift table or at the picnic table to give your baby a clean place to eat.
3. Extra Shoes. Babies seem to be drawn to mud puddles, streams, and all other dirty things. An extra pair of shoes gives those cute little baby shoes a chance to dry.
4. Baby Wipes. Really, this is just a no brainer. Babies and camping are a messy business. Wipes are so convenient that I think I will be buying them for camping even after I no longer have babies.
5. 20 Foot Leash. It's for the dog. Just seeing if you are paying attention.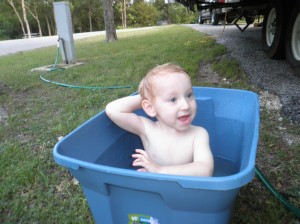 6. Large Rubbermaid Tub. Our campsite is usually covered with Rubbermaid tubs, as this is what we use to tote our food and other supplies. These also make great baby bathtubs when you need to clean off the grime.
7. Plastic Grocery Bags. Dirty diapers and dirty clothes all other dirty things need a place to go. Plastic grocery bags are great to grab for dirty duds.
8. Pre- Cooked Kid Friendly Food. Camping has a way of making even the littlest campers ravenously hungry. Little tummies sometimes just can't wait for the coals to get hot, so it helps to have a few ready to eat kid friendly meals.
9. Bounce Dryer Sheet. Tuck a bounce dryer sheet in your baby's back pocket for a natural way to shoo away the bugs. Snopes says it doesn't really work, but I live in the land of mosquitoes as big as birds, and I say it does.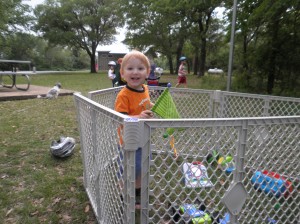 10. Playpen. Safety is a major issue for babies and camping. Not only do you have to worry about fires, flora, and fauna, but the parent's attention seems to be more easily distracted with the business of camp life. A large playpen gives babies a safe place of their own to hang out.
Check out the other top ten posts at Oh Amanda