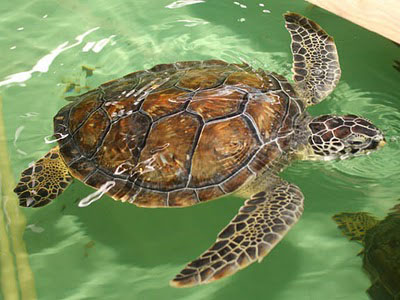 Do you remember where you were when you discovered what you wanted to be when you grew up?  Not those early ideas of being an ice cream man on Mars or a ballet dancing surgeon, but when you really discovered your passion.  For my oldest son that moment may have occurred on a hot morning in South Padre when we visited Sea Turtle Inc.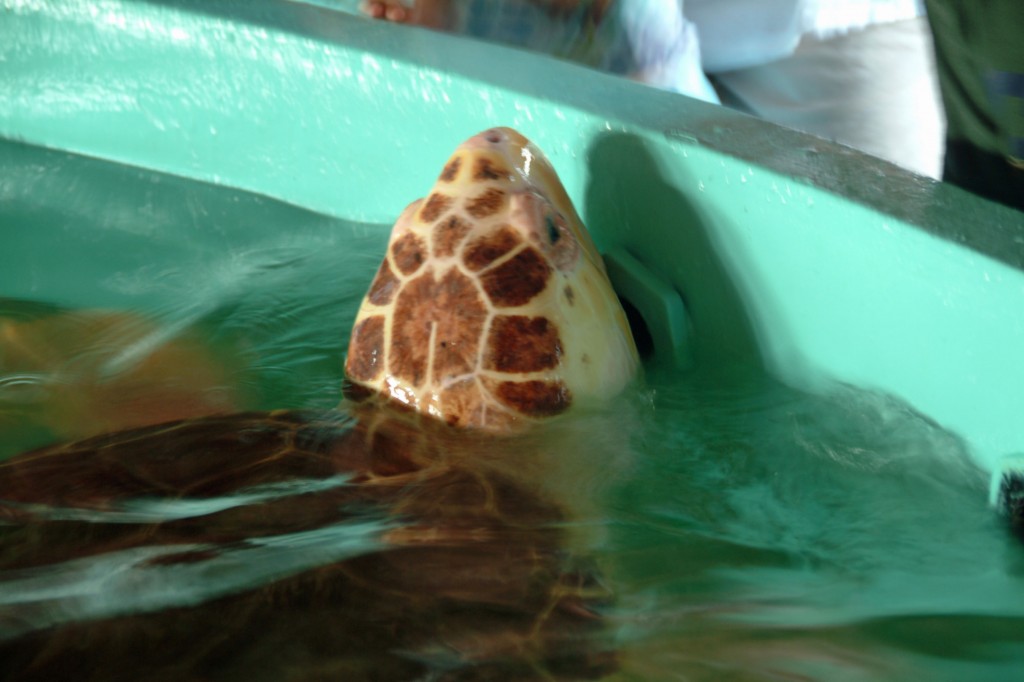 The unassuming and somewhat run down exterior of the rehabilitation center certainly doesn't attract attention and could be easily overlooked.  But that didn't stop visitors from pouring in as soon as the doors were open.  Inside donations are accepted, but there are no ticket sales, proving that this is more a place of passion rather than profit.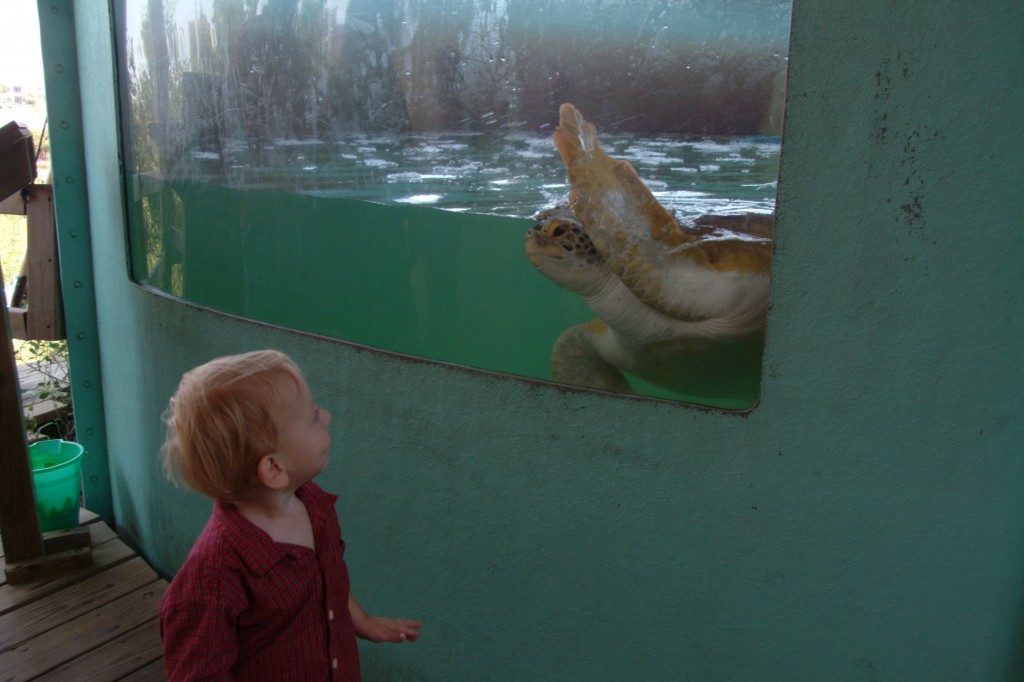 The passion of Sea Turtle Inc. began with Ila Loetscher, a well known pilot and contemporary of Amelia Earheart.  In her retirement years, Ila was inspired by the plight of the almost extinct Kemp's ridley turtle and decided to dedicate her life to the protection of her flippered friends.  After decades of operating out of her home, Ila opened the current Sea Turtle Inc. with the help of interns and volunteers.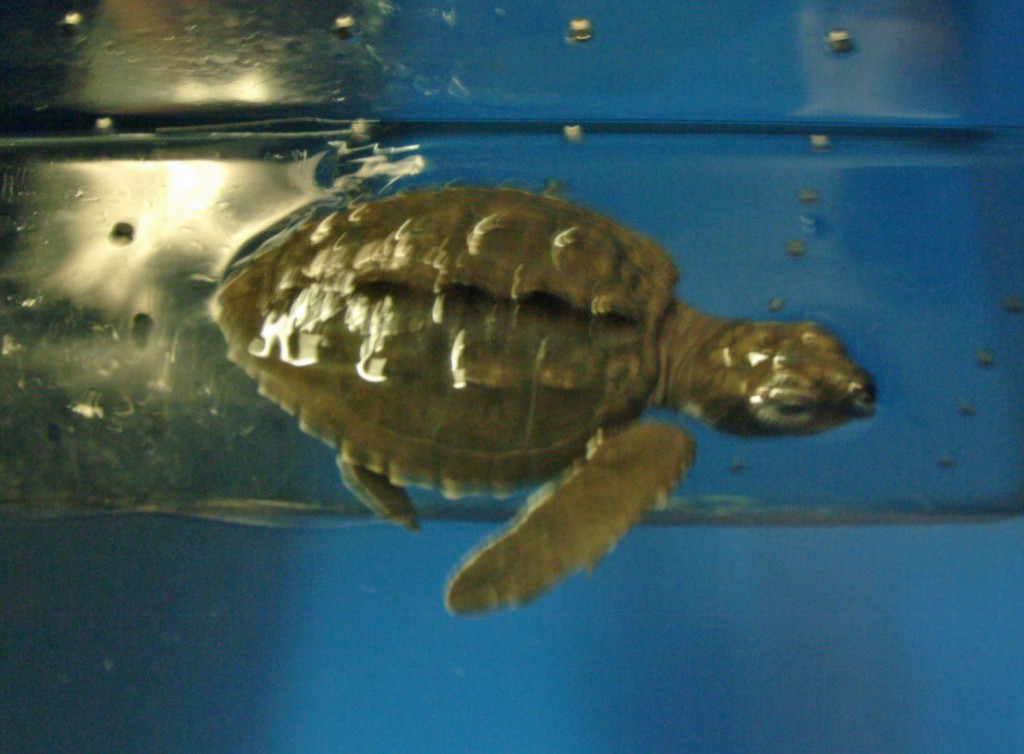 Sea Turtle Inc. houses all species of sea turtles from the tiniest hatchlings to 200 pound green sea turtles.  Some are in various stages of rehabilitation, while others are permanent residents and educational partners.  All turtles are contained in large open air tanks that are not like an aquarium you have ever visited.  Watching sea turtles behind aquarium glass just cannot compare to the feeling of the salty spray from the nostrils of a huge turtle hitting you in the face as they surface to breathe.  Turtles hover just inches from you and stare at you intimately, as though they wish to know you as much you want to know them.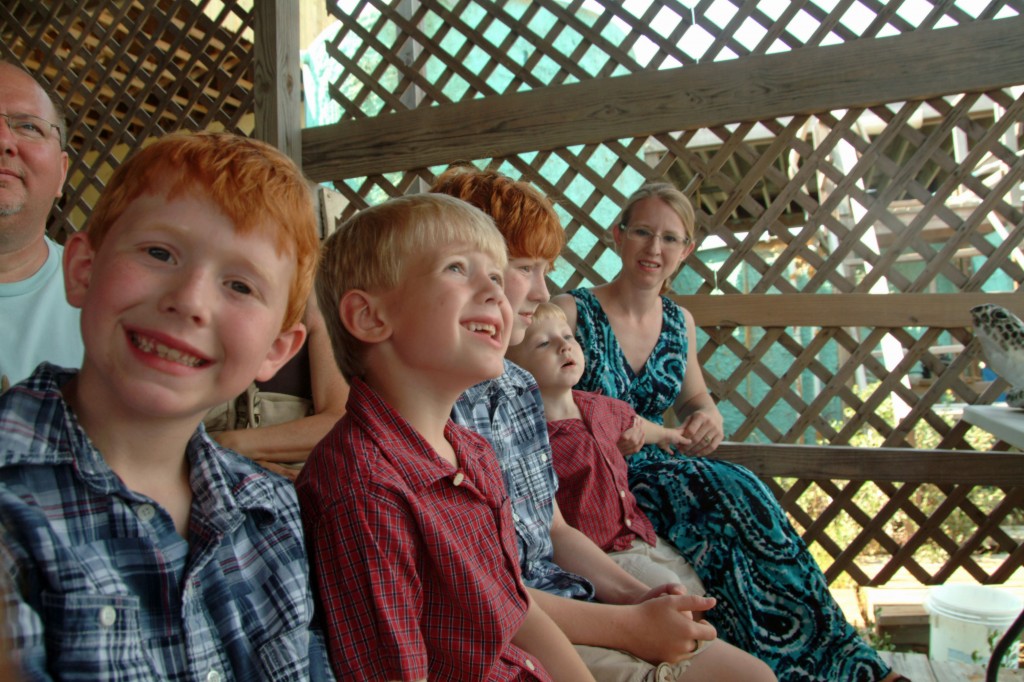 Educational talks are scheduled throughout the day and serve to encourage the conservation of the species.  A great deal of educating also happens just by talking with the interns and volunteers.   We had the great honor to meet SPX, a golden retriever who specializes in turtle nest hunting.   We were also treated with a rare glimpse of Allison, the one flippered turtle who has become somewhat of a celebrity.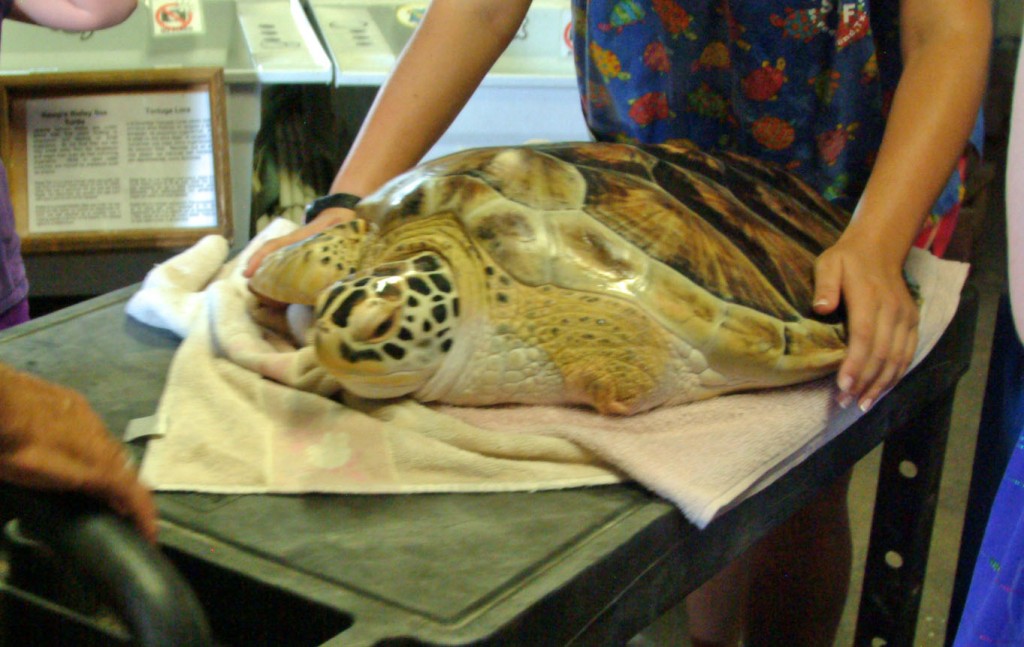 Alison is the first amputee turtle to survive her injuries.  Her great prognosis is due to the dedication of the intern who found her and cared for her, refusing to give up even when the experts said there was no hope.  Allison's fame was bolstered when she became the first sea turtle to be fitted with a prosthesis that acts as a rudder so that she can once again swim.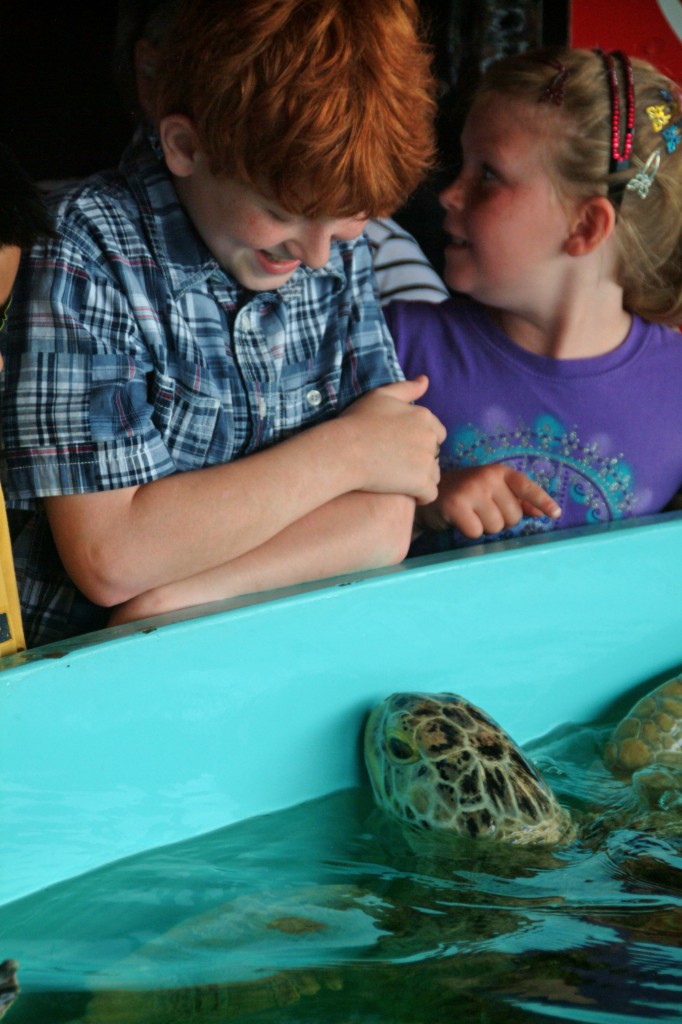 Alison will remain at Sea Turtle Inc. as an ambassador for all turtles and an inspiration to the next generation for sea life conservation.  Ryan was almost breathless as he learned about Allison, and as his mama, I could sense what the look on his face meant.   It is very possible that his career trajectory has forever been directed towards the ocean and the creatures that he met face to face.  Time will tell.