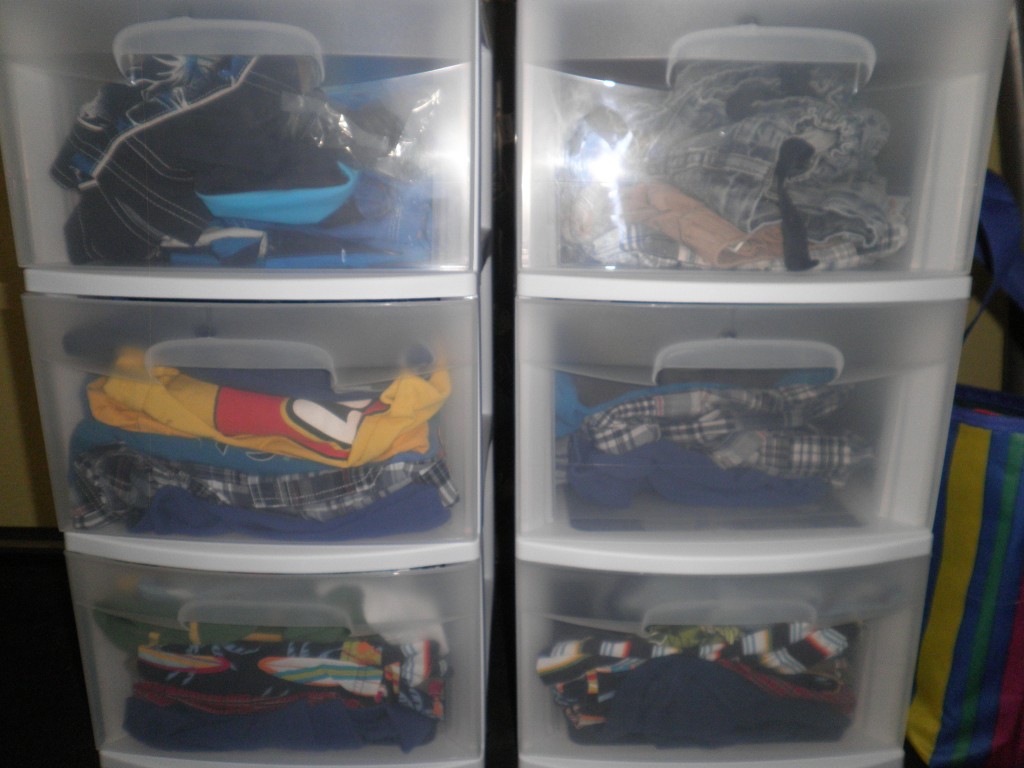 Why is it that just when you finally get something figured out, the rules suddenly change and you are left scrambling to get your bearings once again?  No, I am not talking about the hair pulling adventure that is known as parenting a tween-ager, although that also could apply.  I'm trying to wrap my brain around the new packing parameters involved in an RV vacation. A few years ago, the parental units of this family unanimously decided that it would be great to take a multi-week trip around the United States.  Not only would it be filled with the kind of real time education that we hope for our children, but it also a perfect opportunity for us to learn (maybe the hard way) a few lessons in family togetherness.  We have absolutely zero experience with RVs or long term travel, but we've never let that stop us before.  We bought a used travel trailer,
put together a tentative itinerary,
and set out for a crash course for all the things we need to know.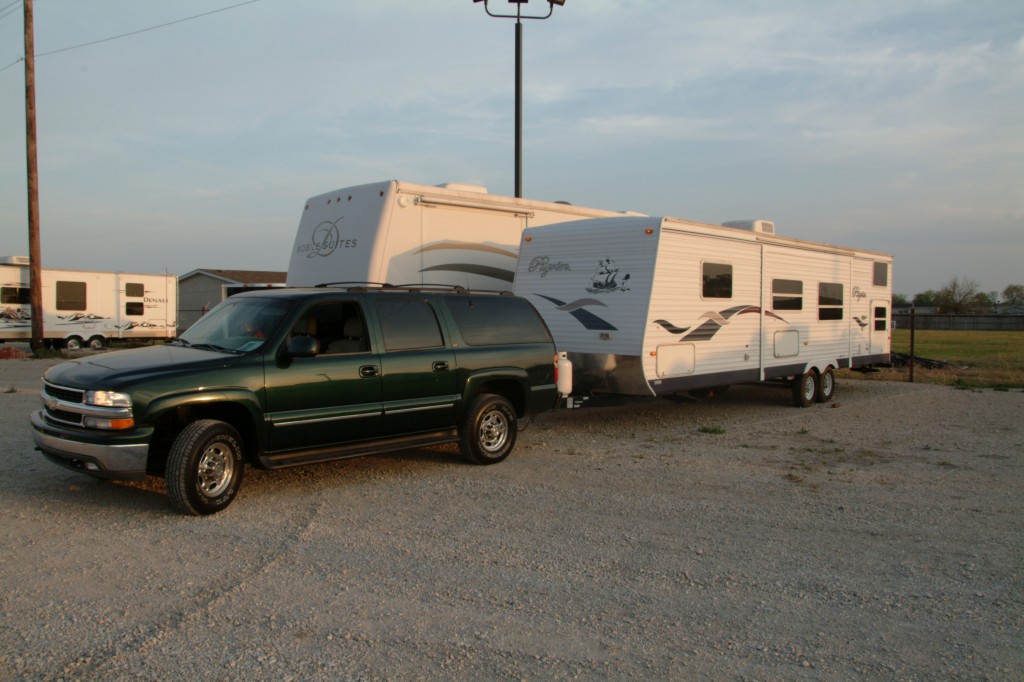 Between now and then, we are planning a few mini trips with our trailer in hopes of getting some on the job training before the real deal.  The first of those trips is just around the corner and it my happy job to devise a system of storage for all the things needed for a family of six to take up residence in a mini house. If you ever find yourself in need of an exercise in minimalism, move into a trailer.  Space and weight are at a premium, so every single item must be necessary.  No fluff!  This is not much different from the space and weight limits of a suitcase for air travel, so I should be within my comfort zone.  But with RV travel, suitcases are out and storage systems are in.   In preparation, I launched an all out internet assault to find storage that would fit our space and our stuff.  No small feat, considering that our space in minimal and our stuff is maximized.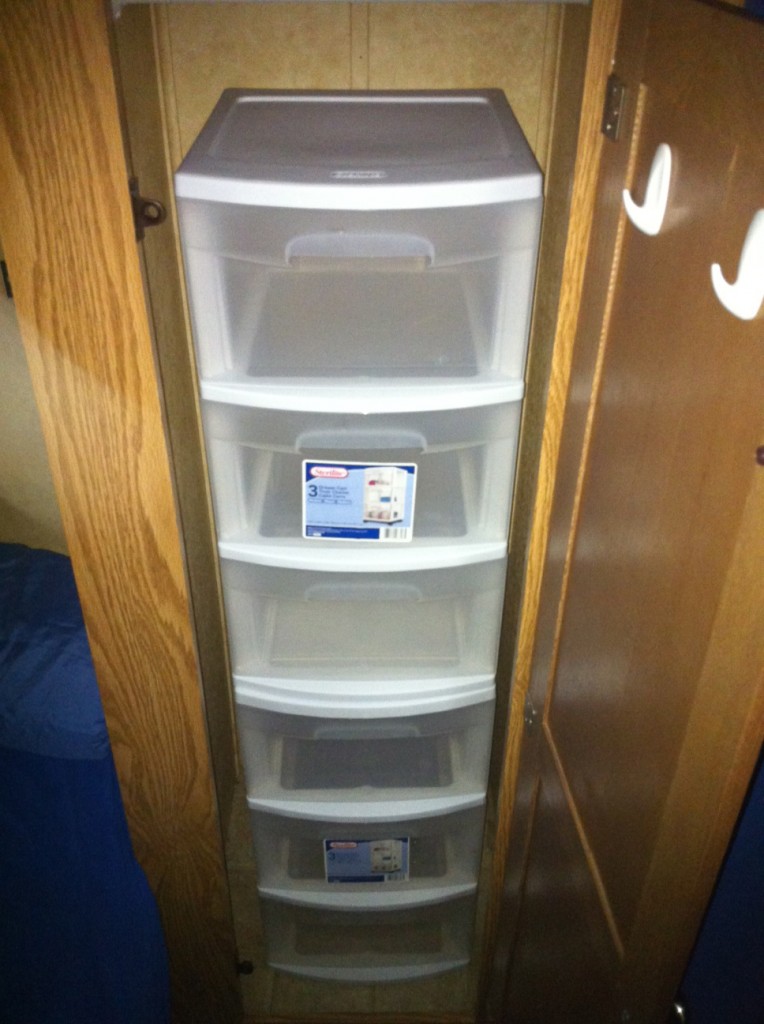 For this trip, I am focused on clothing storage, particularly how to store the endlessly multiplying clothing of four boys.  I finally found a set of drawers that seemed as though they would fit the closet.  I held my breath as I checked the measurements and discovered that they fit as though they were custom made for the space.  As a rule this type of serendipity never happens to me, so it is understandable that I did a little happy dance in the middle of Target.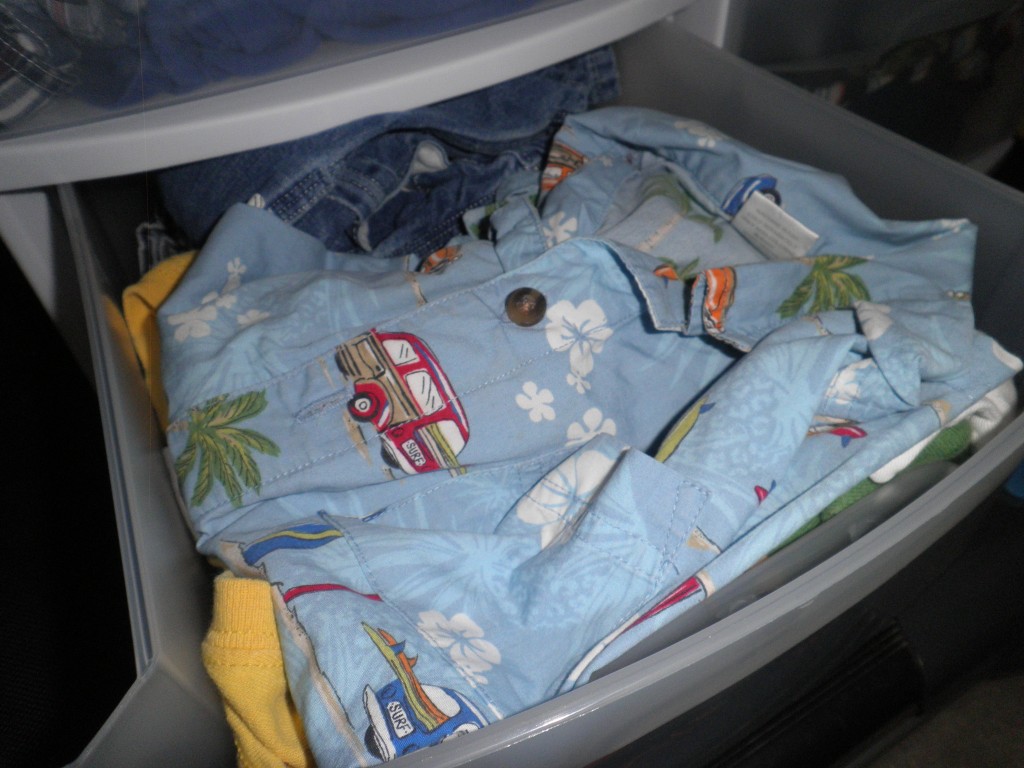 These little shelves are my new best friend.  There are six drawers, so each kid has his own drawer with a couple of extras left over for the essentials like socks and underwear.  I was worried that I would not be able to fit enough into each drawer, but with some creative stuffing, I can fit seven outfits in each drawer!  The organized part of my brain could not be happier, although it does feel a little strange to be packing for a trip and leaving behind my trusty, red suitcase.  Maybe next time, old friend. ~Speaking of new things, take a look around at the new interior decorating of Suitcases and Sippy Cups.  Some of the features are still a little wonky, or rather my computer skills are a little wonky, but I am slowly getting the site to look like I want it to look.  Let me know what you think of the new decor.~