My last vacation~Peter's Island BVI
I would like to offer a new entry to the Webster's Dictionary according to Mom. A vacation is a method of travel in which you leave behind your troubles and responsibilities for a time of total relaxation and rejuvenation. A trip is a method of travel in which you bring along your troubles children for a time of constant activity, exploration, and possible exhaustion. If you close your eyes and imagine a perfect vacation, you might see yourself lazing around by the ocean, sipping a cold drink, and napping as you deem necessary. It is a lovely, blissful thought that is hallmarked by an inert stillness of both mind and body. By contrast, trips require motion and a heightened state of energy.
Fortunately, the Mister and I have never really been vacationers. We began applying a 'you can sleep when you are dead philosophy' to our travels way before we became parents. This has made easier for us to adapt to the trip mentality as we added more luggage and more kids to our lifestyle. But more than just out of parental necessity, we choose to take trips with our children for a couple of reasons. We are keenly aware that the time that we have to spend with our children is fleeting and we want to make every effort to gift them with a treasure house of happy memories. But just as importantly, we know that each trip has the potential for new knowledge and experiences and we don't want to squander that.
This heaps a huge responsibility on the shoulders of the trip planner that goes way beyond booking hotels where you are not afraid to take your shoes off on the carpet. If my kids are going to be thrust into a multi-sensory, hands-on learning experience, I want to give them the best chance to own that information. This means that after the regular hotel booking, ticket buying, activity choosing portion of the trip planning, I launch into a full attack on information. For weeks before the trip, I pepper the kids with videos, books, games, and crafts all in hopes of familiarizing them with the sites of our trip. The hours of planning on my part are like a dot to dot puzzle. Arriving at our location connects the last dot and the wheels begin to turn as they excitedly realize that the things that they have read about in books and seen on videos actually exist.
I was thinking through this blog post this morning in church. (Oh, come on, I know I'm not the only person who has ever done that.) Undoubtedly, my mind was distracted as I weaved together the story in my head. When I heard the pastor mention the word 'vacation,' I instantly perked up. His illustration about vacation was so intertwined with the ideas that were floating around in my head that I was instantly concerned I must have been thinking aloud.
He was discussing the paradoxes of the Christian life, in particular how it is hard to make sense of the idea that you can find gain through loss. He compared this to his family vacations, in that he had always looked forward to vacation as a chance to unplug and relax, but found himself frustrated when traveling with kids turned out to be more work than relaxing. With a change of heart, he vowed to approach his vacations with a new attitude. Instead, he planned to use his vacation as a chance to give his entire time, energy, and focus to his family. In doing so, he found greater satisfaction and meaning.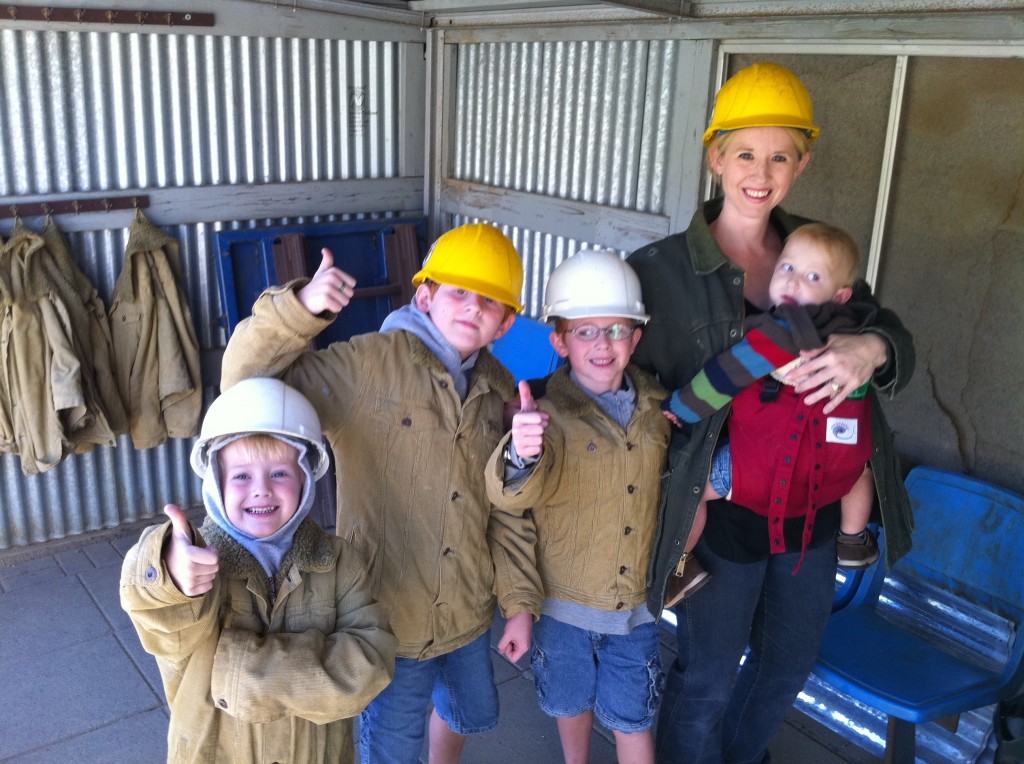 No doubt, parenting changes the parameters of just about everything, and this includes travel. Before children we might have dreamed of travel taking us away, but now travel brings us together. We have a trip planned soon and the itinerary is packed with motion for our bodies and our brains. I am not expecting to rest or relax, but the remainder of the experience is yet to be written. The thing about trips is that you can never be sure exactly where they are going to take you. If history is any teacher, the Mister and I will empty ourselves completely of our time and energy, and in return we will get uncontrollable belly laughs, singing at the top of your lungs, and precious family memories.